Many of us are at an age where we are thinking about where we will live once we retire. A lot of us are also on a budget and need information on where we can get the best deal for our money. We think we can help you.
What are the best retirement communities under $200,000? The Villages in Central Florida lead the pack of independent retirement communities. However, there are good choices all over the nation. You could spend a lot of money but, with some research, you can get a good deal in a great retirement community.

Below, we'll outline what we consider the best retirement communities in the country. We'll tell you why they're on our list. The list is split into two categories: independent retirement communities and assisted living communities. We take into account amenities, cost of living and weather. 

The Best Independent Value Retirement Communities in the U.S.
When searching for a great retirement community at an affordable price, we took these factors into account:

Amenities
Price of house/condo/villa
Cost of living in the area
Area weather
Nearby healthcare 
Each of these factors into what makes a great retirement community. It's fantastic to get a home under $200,000 but do you have adequate healthcare in the area? What is there to do in the area and what's the cost of living? What's the weather like year-round? This all has a bearing on where you will want to live.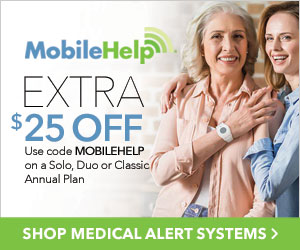 We have combed through our resources to find which ones offered the biggest bang for the buck. In no particular order, we like the following independent living retirement communities for value living:

The Villages, Central Florida
Sun City Huntley, Illinois
Laguana Woods Village, California
Solivita, Kissimmee, Florida
Stone Creek, Ocala, Florida
The Gables, Kepley Farm, North Carolina
Pinehurst Trace, North Carolina
There's a lot to like about The Villages in Central Florida. At over 32 square miles, this is a huge complex and for the most part, residents navigate via golf cart. And why not? The Villages has over 90 miles of golf paths. 

The community features nationally known restaurants, like Olive Garden and Bonefish Grill, as well as locally-owned restaurants and cafes. After dinner, you may want to hit one of the three performing arts centers in the area, or one of the three movie theaters. They also have three town squares featuring live entertainment. All of this is located within the complex itself. 

There are recreation centers dotted throughout The Villages and residents can choose from a variety of:

Racket sports
Billiards
Archery ranges
RC car ranges
Softball
Woodworking
Exercise
Craft classes
The community has a first-class golf course and pools throughout the area. If you're looking to make friends, look no further than The Villages. With such a large population, there's someone who shares your:

The weather is sunny and warm. Central Florida Health, a growing hospital, is located in the middle of The Villages. That means healthcare is readily available.

Homes start in the $160,000 range. Annual fees will set you back about $3000 a year, depending on the county you choose. Central Florida cost of living is about 2% lower than the national average, making The Villages one of the best retirement communities in the U.S.

Del Webb has made a business out of building great retirement communities and Sun City Huntley, in Illinois, is no exception. About 50 miles northwest of Chicago, the community is 2,200 acres of 43 small communities. 

Sun City Huntley has two lodges featuring:

State of the art fitness centers
Pools
Rooms for crafts and hobbies
In fact, there are over 80 different clubs and interest groups in the community. In one of the lodges, you'll find a 20-person indoor spa. Whisper Creek Golf Course, designed by Billy Casper and Greg Nash, is located at Sun City Huntley. For nature lovers, over one-third of the community is protected open space and nature preserves.

Homes in Sun City Huntley start in the mid $100s. Fees will cost you about $171 per month. There are two hospitals in Huntley, offering local health care.

There are two small drawbacks to Huntley. The cost of living in Huntley is higher than the national average. Most of that is attributed to housing, however, so if you find a good deal in Sun City, you're all set. Also, the weather can be brutal in the winter. But if you're fond of the cold, this could be the place for you.

Laguana Woods Village, located on 3.8 square miles in Orange County, California, is 10 minutes from the Pacific Ocean. Chock full of amenities and with year-round mild California weather, it's one of the best independent living communities in America. 

The community boasts:

Two golf courses
Five swimming pools
Lawn Bowling Center
Tennis facility
Equestrian center
Performing arts center
They have over 250 clubs and organizations. There's really something for everyone at Laguana Woods. Just a few of those are:

African American Heritage Club
All Musicians Club
Astronomy Club
Ukulele Club
Village Advanced Square Dancers
Laguana Woods offers its own bus system, taking residents to nearby restaurants and even medical facilities.
The community has three hospitals and numerous doctor's offices and urgent health clinics nearby.

Homes start in the mid $100s. Fees begin at $530 monthly. The cost of living for Orange County is significantly higher than the rest of the nation, so take that into account if shopping for a property. Once again, housing plays a significant role in the cost of living so make sure you bargain hunt. There are quite a few properties available for under $200,000 in Laguna Woods, especially if you're willing to downsize and take on smaller square footage.

4. Solivita, Kissimmee, Florida
Solivita is located 21 miles south of Disney World in Orlando, Florida. It's a sprawling 4,300 acres smack dab in the middle of the Sunshine State. Most residents travel by golf cart, to the:

Solivita has two championship golf courses and several nature preserves, for viewing wildlife or simply strolling the grounds. The Riviera Spa and Fitness Center offers:

Walking track
Indoor heating swimming pool
Dance studio 
Exercise room
Bocce
Pickleball
Tennis
Yoga
Solivita home prices are very affordable, beginning in the low $100s. Association fees start at $155 per month. The cost of living is slightly lower than the rest of the nation.

The community has two hospitals within 15 miles, as well as many specialists and doctor's offices. The weather is sunny, almost the entire year.

Solivita offers a smaller population than The Villages, mentioned above. With that, comes smaller prices but also fewer amenities.

5. Stone Creek, Ocala, Florida
Stone Creek is only 30 miles from the Gulf of Mexico and only 90 miles from Disney World. Situated in the heart of Florida, the community has a small town feel but has many amenities.

Stone Creek has a 60,000 square foot social and recreational complex called Reflection Bay. Featuring a large ballroom and meeting room, it also has a:

Card room
Billiards room
Craft room with its own kiln
The fitness center has an indoor and outdoor pool, the latest in exercise equipment and all kinds of studios. Around the grounds, you'll find areas where you can play:

Horseshoes
Bocce
Tennis
Softball
Fishing
Golf
Ocala boasts three hospitals in the area and many doctors and urgent care clinics. 

Stone Creek is a very economical retirement community, with homes starting in the low $100s. Association fees range from $95 per month to $437 per month, depending on your community and amenities.

The weather is sunny and warm, almost year-round and the cost of living in the area is lower than the national average.

Stone Creek is in a beautiful area, with plenty of activities for all fitness levels. With a low cost of living and surrounded by warmth and good healthcare, this is an attractive retirement community. 

6. The Gables, Kepley Farm, North Carolina
The Gables at Kepley Farm was built on a former 70 acre farm, convenient to:

Shopping
Restaurants 
Medical facilities
The Gables offers a 4,000 square foot clubhouse, a fitness center and a library. It has a large hobby and game room and a fireplace in the great room. Neighbors can attend barbecues on the covered veranda or grow vegetables in the community garden.

There are many amenities offered outside of The Gables as well. It's located in Salisbury, home of eight area golf courses. It also has a 15,000-acre reservoir that features boating and fishing. Nearby, there's miniature golf, and sports courts.

Salisbury is home to Rowan Medical Center and many doctor's offices and urgent care facilities. The weather typically varies from 31˚F to 89˚F. 

The Gables has homes available from the high $100s. Association fees range from $125 per month. Cost of living in Salisbury, North Carolina is below the national average so your dollar will go a little further there.

Click the Amazon link below to check out the Kindle and IPad. These are great devices for you to have in your new home.

Pinehurst Trace, located in Pinehurst, North Carolina, is centered around a 7,000 square-foot clubhouse. The clubhouse has a catering kitchen, and two meeting rooms. It has a:

Beauty parlor
Game room
Library 
Outdoors, Pinehurst offers a swimming pool, tennis, shuffleboard, or horseshoes. Nearby, there are 23 golf courses with a 4-star rating or better by Golf Digest. Charlotte is a 2 hour drive away and Raleigh is only 80 minutes. 

FirstHealth Moore Regional Hospital serves the city of Pinehurst and residents have access to many doctors, as well as clinics. 

You can find homes in Pinehurst Trace from the mid-$100s. HOA fees will run you about $230 a month. The cost of living is a bit lower than the national average in this area. The weather typically varies from 31˚F to 89˚F.
The Best Assisted Living Communities in the U.S.
Assisted living communities provide more of a hands-on healthcare approach to residents. There are skilled nurses on-site, as well as plenty of medical facilities.

However, more and more, assisted living communities are offering amenities to their residents, including wellness services, full gyms and mental health classes.

Read on for our top picks of the best assisted living communities in the nation:

Aldersgate, Charlotte, North Carolina
The Hearthstone, Seattle, Washington
The Carlisle, San Francisco, California
Edgemere, Dallas, Texas
Moorings Park, Naples, Florida
Regal Palms, Largo, Florida
Cypress Village, Jacksonville, Florida
1. Aldersgate, Charlotte, North Carolina
Aldersgate is a nonprofit retirement community on 231 wooded acres. It features apartments and cottages nestled around a lake and woodlands. 

Rather than have many amenities on site, Aldersgate offers excursions to all residents, including:

Shopping trips
Sporting events
Music venues
Movies
Theater
The Charlotte Museum of History is located close to the community. 

Aldersgate does have a Wellness center on site, with a full gym and classes. They also provide a 3-hole golf course and a stocked lake, as well as many walking paths through the wooded community. A beauty salon and barber services are available to residents. Aldersgate focuses on activities that foster the wellbeing of the:

Charlotte features nice weather for most of the year but winters can get brisk. Year round, there are plenty of opportunities for community members to go outside and walk, fish, golf, or undertake many other activities.

Nursing services are available at Aldersgate 24/7 and they offer therapy and physician services as well. Housekeeping and laundry services are taken care of and transportation to medical appointments is provided. 

Although some of the prices for cottages or homes can be on the steep side, senior apartments at Aldersgate start at only $125,801. Monthly fees start at $1,785. The cost of living in Charlotte is a little below the national average so your dollar will go a little further.

The Hearthstone is founded on the Danish concept of "hygge", which is defined as the cultivation of intentional simplicity and centering on what is most essential for living well and feeling at home in the world. It is described as "authentic living". What it means at The Hearthstone is creating a cozy, warm, at-home feeling for all the residents.

Amenities at The Hearthstone include:

Fitness center
Wellness program
Art studio
Wood shop
Library
Salon
To enhance the mind, residents can join a book or writing club or even a debating team. The Hearthstone has a chapel and offers monthly art museum trips.

Health care is abundant in the community. The Hearthstone offers: 

Skilled nursing
Medical rehabilitation
Memory support
Physical therapy
Over the course of a year, the temperature in Seattle varies from 37˚F to 79˚ F. Rarely does it drop below 28˚ or rise above 88˚.

Studio pricing at The Hearthstone starts at $160,000. Monthly fees range from $2,337 to $2,850. One downside to Seattle is that it is the fifth most expensive city to live in America. 

3. The Carlisle, San Francisco, California
The Carlisle is the premier assisted living community in San Francisco. In this community, you can buy your apartment, if you wish, instead of renting it per month. The Carlisle is on Cathedral Hill and is close to the Civic Center, shopping, walking areas and doctor's offices.
The retirement community offers concierge service 24 hours a day, as well as chauffeured transportation. They have a:

Wellness center
Bar and bistro
Salon
Landscaped gardens
Wine room
The Carlisle frequently offers outings to events in San Francisco, such as the San Francisco Opera and Symphony.

One neat thing about The Carlisle is that the chef often locally sources the produce served there. He also incorporates dishes from around the world into each week's menu. Special diets are accommodated. 

Trained staff are available 24-hours a day, with monthly wellness visits by a licensed, on-staff nurse. A service plan is created for each resident, tailored to that resident's medical needs. They offer medication coordination as well. Interestingly, they also have a resident community cat and dog. 

Over the course of a year, the temperature ranges from 45˚F to 72˚F. Summers are long and comfortable and winters are short. Weather is extremely good in San Francisco.

Units at The Carlisle can start near $175,000 but units go quickly, especially since they're competitively priced. Monthly fees vary. One downside? The cost of living in San Francisco is more than double the cost of living anywhere else in the U.S., so be warned before you buy.

4. Edgemere, Dallas, Texas
Edgemere offers assisted living mixed in with the best amenities. Set in Dallas, Texas, Edgemere has opportunities for seniors both inside and outside of the campus.

Edgemere has:

Chauffeured transportation
Concierge services
Full-time lifestyle director 
For assisted living, the facility features personal assistance with activities of daily living, a beauty salon, a library, and a monthly wellness clinic.

Edgemere has a 24/7 emergency response team for seniors. They offer:

Medical assistance
Therapy services
Memory support
Skilled nursing
Rehabilitation
Dallas offers some of the best medical facilities in the world, so seniors can rest easy knowing they're in good hands for their medical care.

Dallas also offers many cultural activities. The city has many venues, like the Dallas Museum of Art or the Dallas Opera, which may appeal to Edgemere residents. Galleries, art festivals, and different societies give Edgemere inhabitants many things to do in the area. The temperature varies from 39˚F to 96˚F, yearly. 

The Edgemere facility population is capped at 91, offering residents a smaller experience without all the confusion of a larger population. While units are not for sale, the facility offers continuing care from $3,868 per month. It's an all-inclusive community, so seniors don't have to worry about anything after that monthly expense.

Moorings Park is in a location with miles of warm ocean waters and white sand beaches. There are multiple state and national parks, as well as shopping and amenities all over the area. 

For assisted living, Moorings Park offers the Orchid Terrace and Oakstone Assisted Living and Memory Care centers, with 24 hour concierge service. 

Moorings Park has the Rejuvenate Salon and Spa that offers:

Hairstyling
Facials
Manicures
Pedicures
Massages
Aromatherapy
They have group fitness classes and a gym for wellness, using state of the art equipment. Moorings has a theater and an internet cafe. 

The facility is committed to resident's health. As part of their wellness plan, Moorings Park has a cognitive zone that features memory classes and virtual technology to stimulate the brain. As part of the health services offered to residents, Moorings Park has:

Skilled nursing
Physician's services
Outpatient rehab
Experienced team on call to help with resident's health problems
The facility has 1 bedroom apartments starting at $2,850 per month or semi-private apartments starting at $1,995. The weather stays mild in Naples, yearlong. 

Regal Palms offers a price point to residents that is less than the average cost of assisted living in Florida, but the amenities it offers for that price are a big draw.

Regal Palms has huge aquariums and tropical fish, giving the facility a resort-like feel. They offer:

Computer room
Pool and spa
Party space
Garden
Patio
They even have a store open 24/7 for items whenever you need them. They offer transportation to off-site events as well. A golf cart can shuttle you to concerts or even to a doctor's visit. 

Daily activities like art classes, exercise classes and trips are offered to the residents. Largo is close to the:

Florida botanical gardens
McGough Nature Park
Eagle Lane Park 
Numerous other parks and nature preserves
Residents can take advantage of any of these or enjoy the lake nestled in the community with benches on all four sides for relaxing. 

Regal Palms has customized care plans for residents and medication reminders. There's a 24-hour emergency call system and your physician, pharmacist and case management team practice care coordination. Memory care and respite care are also available at Regal Palms. Multiple hospitals surround the Largo area.

Regal Palms starts at a little over $3,000 per month. Additional monthly fees depend on the type of care you might need. The cost of living in the area is a little cheaper than the rest of the nation and the weather is almost perfect so this could be a good place to hang your hat.
As you are researching the best retirement communities under $200,000, keep in mind your kids and grandchildren's financial health. Save your family Thousands Of Dollars And Teach Them How To Build Their Wealth To Millions. Your KIDS and GRANDCHILDREN NEED This! The Family Treasure Tool Guide Click link below. Golden Rules, Budgeting Tool, Home Affordability Tool, House Payment Tool and a Compound Interest Calculator all in one guide!!!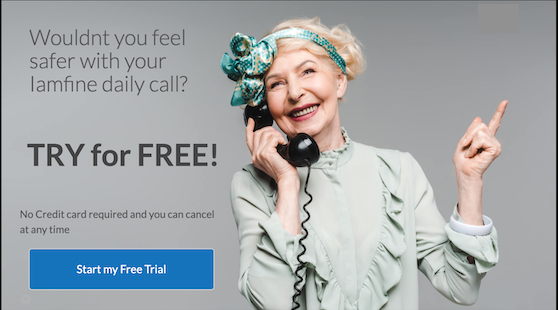 Cypress Village promises to treat the whole person at their Jacksonville, Florida facility. It offers lakefront living with a full menu of fun activities for seniors. 

Cypress Village has:

An arts and craft studio
Beauty shop
Bank
Chapel
Gym
Game room
Fishing pond
Library
They are pet friendly. There are tons of other amenities to choose from at Cypress Village.

There are a lot of activities in Jacksonville as well and Cypress Village can provide transportation to all of them, like the ballet, opera or just a movie. If you want to go shopping or eat out, Cypress Village can take you there.

Cypress Village offers a holistic approach to aging. They treat the whole person there and offer an on-campus wellness center. As well as keeping physically fit, there are programs in place to help with social connections and emotional wellbeing. 

There is an emergency response system in every residence, with 24-hour skilled nursing available. They have a:

Fall prevention program
Personalized care programs
Physician services
Prices start at $5,627 for a studio, which is cheaper than the average assisted living cost in Florida. More services will cost more. Medicaid may be able to take a lot of the burden of paying from you and Cypress Village accepts that insurance.

The weather is stable in Jacksonville and you can venture outdoors year round.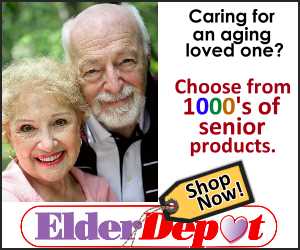 How to Choose the Best Community for You
There are a lot of factors to consider when choosing the best facility for you. Items like you should consider when choosing a retirement community include:

Price
Amenities
Location
Healthcare service
Unless you're retiring with all the money you'll ever need, price will be a factor in your decision. Check websites like after55 and use the resources provided. If you find a community you like, check with local realtors. Often, you'll find a home for resale at a great price and you can get into the community for a bargain price. 

The most expensive retirement communities will have the most amenities. Decide what's best for you before paying the higher price for amenities you may not use. Some communities will have some amenities on a pay to play basis. 

Location will play a large part in your decision of community. Whether it is to be closer to family, or choosing a warmer climate, location is going to be important. If your choice of community is not on the above list, you may want to check out the average weather at U.S. climate data before purchasing a spot. 

Finally, health care is going to become an important factor as you age. You want the best health care you can find and you'll want to check that out before committing to a community. A good tool to use can be found at the medicare.gov website. In fact, that entire website has resources to help you navigate your way to finding the best community possible.