The Villages in Florida is an iconic area that many people want to visit and explore. Even though you must be 55 years or older to reside there, anyone of any age can go and see all of the fun places The Villages has to offer.
If you are wondering how to get to The Villages from the Orlando International Airport, here is a list of six ways to do so. It is around 68 miles and about an hour and fifteen minutes to get there by car.  Continue reading this article and you are bound to find a route that works best for you!
The Village Shuttles
One of the easiest ways to travel to The Villages from the Orlando Airport is by using the shuttles that will take you directly there. If you are not a local to the Orlando area, finding where you are going can become very confusing very fast. To save you that hassle, the shuttle is a great option offered by Groome Transportation.
If you decide to use the shuttle, however, there are a few things that are important to note. First, you need to make a reservation to guarantee your spot on the shuttle. Once you have done that, keep these things in mind:
Make time for potential delays in schedule.
Every adult is limited to 2 bags and something you can carry on the bus.
Both pickup and drop off at the Orlando Airport will be in front of the A and B terminals.
Payments must be with a card because cash is not accepted.
It will cost $33 to go one way.
Taking the shuttle may have its limitations, especially if you have a lot of luggage, but it is an easy to find and direct trip, with no hassles or surprises.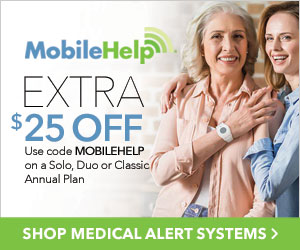 Taxi Services
Another excellent way to travel to The Villages from the Orlando Airport is by using a taxi service. If you do not want to use the shuttle but do not have a car of your own to drive, riding in a taxi is one of your next best options.
One thing to keep in mind, though, is the cost of riding in a taxi. Since the drive is a little over an hour, you need to expect to pay on the higher end of the taxi fare scale. A drive to The Villages from the Orlando International Airport will cost a little under $170, and this does not include a tip or any other fees you may encounter.
Van Ride
A third option you have is by reserving a van ride through the Village Airport Van company. This option gives you a ride from the airport to the Villages for around $40. Going with this option will eliminate any worries about parking or having to pay a parking fee.
 Look at this list below to answer some questions you may have about the Village Airport Van Company:
Services are available every day and at all hours of the day.
The Village Airport Van company also serves other areas around The Villages, so if you decide that you would like to travel to another area, it can be done easily.
This van service is specifically for the Orlando airport to The Villages and other surrounding areas, so the drivers will understand the roads well.
Like most places, reservations need to be made before you can get a ride. Therefore, call ahead if you plan to use this option.
If you are an active U.S. military member with a valid ID, you can ride for free.
Additionally, like with the shuttle, you may be making other stops between your pickup and your final destination, depending on how many people you have when you are picked up. As for payment, you can pay for the van services by cash, card, or check.
Keep in mind, though, that with the van service, you will probably be up close and sitting next to people you do not know. Also, be prepared for traffic delays, especially with the few different stops the van you ride could be taking.
Riding the Bus
Using the bus system to your advantage is a great way to get where you want to go, and it is a rather inexpensive one. One bussing option is a ride on the Amtrak Thruway from Orlando to your destination at The Villages.
The prices can vary for Amtrak rides, so make sure to do your research. Your ride will also be longer than most, usually taking a person a few hours to get from one place to the other.
Be sure you buy your ticket in advance so that you are not left panicking if they are sold out.
Driving Yourself
Your most inexpensive option for traveling to The Villages from the Orlando Airport is by driving yourself. After using gas and assuming that you do not go into any car trouble on the way, the price will round up to about $10 to $15. 
There are pros and cons to driving yourself from the airport to The Villages, are there is with anything else. Here are some benefits that you may want to consider before making your transportation decisions:
Your car, even when rented, is most likely more sanitary than public transportation. You will not have to worry about staying healthy or carrying extra hand sanitizer.
You can make stops whenever you need to. On any other type of transportation, the drivers will not have much time to care about if you need to make a bathroom stop or not.
The cost of driving yourself is usually much cheaper than any other way of getting to The Village. There are no traveling fees that must be paid.
You can leave The Villages whenever you would like. If you are not staying there, you will eventually want to head home, and by driving yourself there, you will not be waiting on a shuttle or taxi to come to pick you up.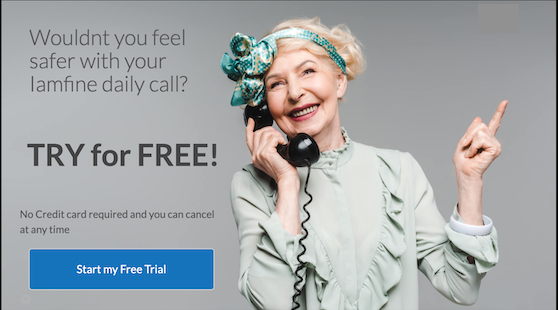 Not everyone thinks that driving themselves would be the best way to travel. Here are some drawbacks to get to The Village from the Orlando Airport that you may not have thought about:
The drive will typically be around an hour and 15 minutes. This heavily depends on the flow of traffic, and if any accidents happen along the way, so you need to be prepared for a longer trip.
The roads can quickly become confusing for someone who is not a local. This is especially true if you are visiting from a smaller town.
There are also greater chances for car accidents to happen, especially since you may not know the routes very well. Besides the potential dangers that car accidents have, they are also an inconvenience that you do not want to experience in a rental car.
Uber or Lyft Services
If you are leaning more towards the taxi services but do not particularly care for them due to various reasons, services such as Uber or Lyft can be excellent modes of transportation to look into.
They will cost about the same as a taxi ride. An Uber ride from the Orlando Airport to The Villages averages around $150 to $200, depending on the size of your group. The price of Lyft, which also depends on how many people are in your party, will range anywhere from $70 for a personal ride to around $355 for a ride with lots of room.
There are also various options when using an Uber or Lyft, such as the type of vehicle and whether you share the ride or not, giving you plenty of options.