The Villages is known for being "Florida's friendliest retirement hometown."  The villages for adults 55 and over offer their residents an active lifestyle with sports, shopping, restaurants, and recreational activities.

Best and nearest beaches to the Villages, Florida: There are some great beaches that can be enjoyed by residents of The Villages. Here are the 8 best and nearest: 
1. Eaton's Beach 
2. Hunter Springs Park
3. Rainbow Springs State Park
4. Crystal Springs State Park
5. Cocoa Beach
6. Clearwater
7. St. Augustine
8. Daytona Beach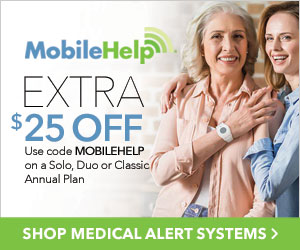 The Villages is a great community with many activities for active adults to participate in, but some people rather spend a nice relaxing day at the beach. This is a good opportunity to take a break from your daily tasks and enjoy a different environment. Here is a list of the 7 best beaches to check out.
Don't forget to bring a beach chair and cooler to make your day more enjoyable. Click the Amazon link to get the most current price.
Eaton's Beach 
Eaton's Beach is a 20-minute drive from the Villages and is a stretch of sandy shoreline located on Lake Weir. 
Eaton's Beach Sandbar & Grill 15790 SE 134th Ave Weirsdale, FL

There are many things to do on Lake Weir's 5,700 acres like:
Fishing
Boating
Swimming
Hiking  
Eaton's Beach Sandbar and Grill is located on Weir's Beachside and has day-long activities for you to enjoy. 

They have jet skis, pontoon boats, and seaplane tours.  
Hunter Springs Park
Hunter Springs Park is a one hour drive from the Villages, Florida.
18 NE 2nd St, Crystal River, FL 34429
This 2.27-acre park features a white sandy beach, kayak launch, playground, pavilions, and bathrooms. 

If you enjoy kayaking, they have a kayaking company that will allow you to rent a kayak and use their accessible kayak launch to get out on the water and enjoy your day.

There is a $5 parking fee for the whole day or $2 for two hours. 

Hunter Springs Kayaks Guided Tour
You can book a guided tour with Hunter Springs Kayaks that will take you on a 3-hour journey to experience beautiful springs, islands, caves, and wildlife. 

Guided tours locations include:
Three Sisters springs
Halls river
Casshowitzka river
The King's Bay is known for its manatees, The Crack is a remote salt spring, and the Seven Sisters is an underwater salt-fed cave. 

You can book a guided tour here for $65 per adult. 
Rainbow Springs State Park
Rainbow Springs State Park is a 45-minute drive from the Villages and a very beautiful park with its gardens, manmade waterfalls, and sapphire-blue waters.
19158 SW 81st Place Rd

They are open 365 days a year from 8 am to sunset and the fee is $2 per person.

There are many amazing activities and amenities to choose from at the Rainbow Springs State Park. They include:
Birding – Witness woodpeckers, wading birds, hawks, songbirds, and owls
Paddling – Canoe and kayaking rentals 
Gardens – Entire headsprings area are bursting with pinks, purples, and whites from azalea blooms
Concession – Sandwiches, snacks, ice cream, and soft drinks
Geo-seeking – Use location coordinates to find caches 
Hiking – Take a stroll through the gardens and waterfalls with benches located along the path 
Swimming – Swimming area is 5-18 feet deep with a water temperature of 72℉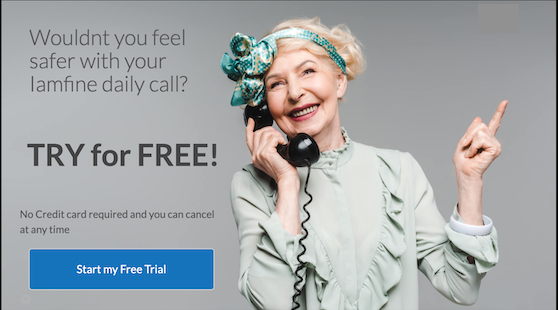 As you are researching the best beaches near The Villages, keep in mind your kids and grandchildren's financial health. Save your family Thousands Of Dollars And Teach Them How To Build Their Wealth To Millions. Your KIDS and GRANDCHILDREN NEED This! The Family Treasure Tool Guide Click link below. Golden Rules, Budgeting Tool, Home Affordability Tool, House Payment Tool and a Compound Interest Calculator all in one guide!!!
Crystal Springs State Park
It is a one hour drive from The Villages, Florida, to the Crystal Springs State Park.
Parking is between $1 and $5, depending on your length of stay. 

The Crystal River Park is the most accessible spring on King's Bay. The park features a natural shoreline and beach, bathrooms, changing rooms, a kayak launch, and a boardwalk that is perfect for viewing manatees. 

Each winter, hundreds of manatees will return to the springs for their warmth and shelter form the colder waters. 
Cocoa Beach
Cocoa beach is about two hours away from The Villages and it is a beach that is well worth the trip. 
If you are driving into Florida, you'll want to find your way to I-95 and head south. Get off I-95 at Exit 205A — Route 528 (Beachline) East. Once you cross the IntraCoastal Waterways, you'll reach Port Canaveral. The Beachline then turns into A1A, leading you right into the heart of Cocoa Beach.

Cocoa Beach has six miles of ocean beaches with three oceanfront parks with restrooms, showers, and picnic tables. 

Activities include:
27-hole golf course on Banana river
Tennis complex with lighted courts
Wide range of dining choices
Tours of Banana River Lagoon by boat or kayak
Cocoa Beach has four parks with beach access, parking, and restrooms. The four parks and fees are:
Alan Shepard Park – $15
Sidney Fisher Park – $15
Lori Wilson Park – No fees
Robert P Murkshe Memorial Park – No fees
Clearwater
It is about a two-hour drive from The Villages to reach Clearwater Beach, home of white sand beaches and clear Gulf waters.
CLEARWATER BEACH HOTEL
504 S Gulf View Blvd
Clearwater Beach, FL 33767 
There are many different recreational activities you can participate in.

Motorboat rental
Deep-sea fishing
Dolphin tours
Spa
Clearwater Beach has a trolley service that can transport you through the beach
St. Augustine
St. Augustine is a two-hour drive from The Villages. St. Augustine is located on Anastasia Island, known for its 42 miles of ocean-facing beaches. 
A1A Beach Blvd. 11th st. on on Anastasia Island.

Along with beaches, St. Augustine has many attractions you can check out, some attractions are:
Military forts
Stately castles
A spiraling lighthouse
Nature trails
There are several different beaches you can visit in St. Augustine:
Anastasia State Park
Crescent Beach
Frank B. Butler County Park
GTM Guana River South Beach
Island Beach Shop and Grill
Mickler's Landing Beachfront Park
North Beach
South Ponte Vedra Beach
St Johns County Ocean Pier
Vilano Beach
St. Augustine has many different activities to participate in:
Fishing
Surfing
Kayaking
Sailing
Nature walking
Boogie boarding
Daytona Beach
Daytona Beach is an hour and a half drive from The Villages.
250 N Beach St – Daytona Beach FL

There are countless activities to choose from while visiting Daytona Beach's 23-miles of sand, like golfing, shopping, arts, and sports. Daytona Beach also offers beach wheelchairs for people needing assistance, which makes this a good beach for people with wheelchairs to enjoy. 

Daytona Beach has dozens of beachfront parks that allow you to explore and enjoy the outdoors.  
The Beach Club At The Villages
The Beach Club at The Villages is a group of beach lovers who plan days out at the beach. A few popular beaches they have visited are:
Clearwater Beach
Madeira Beach
Anna Maria Island
New Smyrna Beach
Nokomis Beach
They plan a full day to travel by bus to the beaches where they can relax, enjoy food and drinks, and enjoy time with friends.

The fee covers transportation, tip, and water and a snack on the bus. The fee is $49.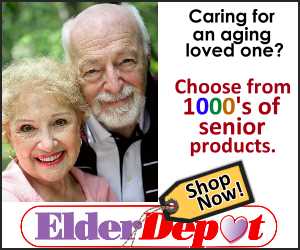 Things To Bring
When traveling away from your home, you will want to make sure to pack all your beach essentials for the day to help prevent dehydration and sunburn. Those essentials include:
Sunscreen – To prevent sunburn. This should be applied multiple times
Hat – Give you some extra shade
Sunglasses – To protect your eyes
Water – You should always stay hydrated in the heat
Snacks – Being in the sun and swimming can make you hungry
Towels – To sit on or after swimming 
Umbrella – This will help give you shade whenever you need a break
It is a good idea to have a waterproof phone case to carry your phone in case of dropping it near the water. If you have a camera, keep it in the camera case to prevent sand from getting on it. 

Along with waterproof cases, having float straps for your devices can come in handy in case your device gets dropped into the water. These float straps will help prevent your devices from floating down to where you may not be able to see it. 

A large beach bag is great to carry around all your supplies rather than trying to juggle all or things in smaller bags. 

Having a beach coverup or a light long sleeve shirt can come in handy for extra protection from the sun.