Once the hustle and bustle of building your career and raising a family are behind you, you may be searching for the logical next step. After your children have moved away from home, your current home and property may seem large and difficult to manage on your own or with only the help of your spouse. Even if this is not the case, you may just be looking for a change in lifestyle or location. At this point in their lives many retirement-age individuals opt to join a 55+ living community. 

Are 55+ Communities worth it? Yes, they are. There are lots of fantastic benefits, including social activities, well-maintained houses or condos, and a low-stress living environment. But these communities can also be costly, exclusive, and even isolating in some cases.

A lot of research should go into choosing one of these communities. Below, we explain the benefits and downfalls to 55+ communities in greater detail, as well as the factors you should consider when thinking about moving to one of these age-restricted developments. 
What is a 55+Community?
A 55+ Community is exactly as it sounds. It is a housing and lifestyle option for individuals over the age of 55. Joining a 55+ community involves you, either alone or with a spouse, buying a home in one of these communities and paying Homeowners Association dues. A membership to this HOA typically covers the costs of the amenities and activities provided by the community. 

While they are all age-restricted, these communities can be very different from one another. Some may resemble apartment complexes, some resemble a gated community, and some just resemble a normal suburban neighborhood. 

Older individuals and couples decide to downsize from their single-family home to a smaller, more manageable condo. Others opt to move into a larger house, especially if they plan on often hosting family and friends in their new home.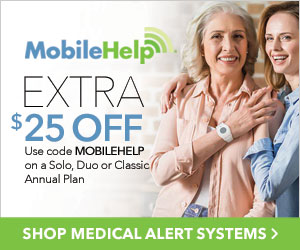 The Homeowner's Association dues that are paid by residents of a 55+ community typically cover many amenities and activities. This often includes benefits such as:
Organized Recreational Sports
Fitness Center Access
Pool Access
Landscaping Services
Home Maintenance Services
Planned Group Activities
Private Library Access
Private Salon Access
Access to Community Gathering Areas
Many More
Every 55+ community is different and offers a different combination of benefits with membership. 

Click on the Amazon link below to get the most current price.
Where Can I Find a 55+ Community?
55+ Communities can be found across the United States. Florida is an extremely common destination for these communities, due to the consistently warm climate and high quality of 55+ communities that the state has to offer. Florida may not be the best fit for everyone, however.  

When choosing a 55+ community, it's important to consider how far you're willing to relocate. Some prefer to stay close to their family and friends in their hometown or at least their home state. Others are looking for a completely fresh start in a fun, new destination. Whichever scenario applies, there will be a 55+ community that is in the right location for you.

According to the website 55places.com, there are 55+ plus communities in every state. Below, find a list of each state with the number of 55+ communities present, as reported by 55places.com

Alabama – 21
Alaska – 1
Arizona – 120
Arkansas – 8
California – 176
Colorado – 53
Connecticut – 57
Delaware – 37
Florida – 467
Georgia – 106
Hawaii – 1
Idaho – 16
Illinois – 69
Indiana – 39
Iowa – 9
Kansas – 4
Kentucky – 3
Louisiana – 5
Maine – 5
Maryland – 63
Massachusetts – 73
Michigan – 18
Minnesota – 10
Mississippi – 5
Missouri – 13
Montana – 3
Nebraska – 1
Nevada – 35
New Hampshire – 20
New Jersey – 275
New Mexico – 7
New York – 68
North Carolina – 146
North Dakota – 2
Ohio – 69
Oklahoma – 15
Oregon – 11
Pennsylvania – 167
Rhode Island – 5
South Carolina – 88
South Dakota – 2
Tennessee – 25
Texas – 73
Utah – 21
Vermont – 2
Virginia – 113
Washington – 12
West Virginia – 1
Wisconsin – 4
Wyoming – 1
Obviously, some states are more popular destinations than others for 55+ communities. Below are the top 5 states with the most 55+ communities in relation to their population, ranked from most number of communities per person, to least.
Florida
Delaware
New Jersey
Arizona
Connecticut
The least popular states for 55+ communities, based upon number of communities in relation to the population from least to most popular, are:
Nebraska
West Virginia
Kentucky
Wisconsin
Hawaii
When choosing a 55+ community the climate is one of the most deciding factors. At the end of this article I've included a table from NOAA National Centers for Environmental information on the January temperatures from 2020. I picked January because that is is the coldest month of the year. This will help in looking for just how cold places get, especially when looking for warmer climates.
The Pros of A 55+ Community
55+ Communities are an increasingly popular option for those nearing retirement age. This popularity no doubt comes from the extensive perks of being a member of these communities. We've identified 5 main benefits of joining a 55+ community:
Complimentary Landscaping Services
Home Maintenance Services
Group Activities
Access to Facilities
A Tight-Knit Community
Below, we describe these pros of joining a 55+ community in further detail.
Pro #1: Complimentary Landscaping Services
Owning and maintaining a property can be strenuous and stressful. Once you've reached retirement age, you may not want to:

Mow the grass
Shovel snow
Landscape
These activities can be hard on one's joints and back, and become not only a nuisance, but a risky endeavor. It can be expensive to hire others to do these things for you on your property, especially as these expenses add up over time. 

With this in mind, 55+ communities typically include landscaping services in their HOA dues. A trained staff will maintain your lawn and garden, and even shovel snow if you opt for a rare cold climate 55+ community. This service takes a lot of stress out of owning a home and gives you more time to relax and take advantage of other community amenities.
Pro #2: Home Maintenance Services
A similar perk to landscaping services described above, many 55+ communities include basic exterior maintenance services. When you own a home there is a lot of maintenance. They include repairing and or replacing:

Windows
Doors
Roofs
Siding
Patios
And more
These repairs and replacements get expensive over time and involve dealing with lots of different contractors and companies. 

55+ communities tend to value the aesthetics of the homes within them. As such, exterior maintenance services are typically included in your HOA dues as well. The community will hire, pay for, and coordinate this maintenance, taking the responsibility off you. 
Pro #3: Group Activities
Group activities are a hallmark of 55+ communities. One of the primary reasons people elect to join one of these communities is to try new things, pick up hobbies, and stay active. 55+ communities offer many activities for their members, including:
Sports
Staying active as you age, such as through organized sports, is essential to staying healthy. Not only are sports a fun way to spend time with friends and to meet new ones, they can have serious health benefits, including:

Increasing muscle strength
Improving balance
Lowering risk of heart disease and other chronic conditions
Improving mood and mental health
Improving sleep
While no one can avoid the physical impacts of aging, remaining active can allow you to remain independent longer through better physical and mental health. 55+ Communities keep this in mind and ensure that there are opportunities for physical activity provided in their membership benefits. 
Games
If you're looking for lower-impact group activity, most 55+ communities host games for their residents to play. From card games, to board games, to trivia, to chess, these activities can help keep you sharp and thinking on your toes. Playing games increases your brain activity, improves mood, decreases stress, and can even lower your blood pressure. If health issues or just personal preference prevent you from playing sports, games can be a great alternative for the cognitive benefits. Commonly offered games in 55+ communities include:
Mahjong
Dominoes
Chess
Checkers
Bingo
Bridge
Poker
Many more
Clubs
55+ Communities often offer clubs for their members to join. These clubs can unite participants based on a common interest or philosophy and foster strong friendships. Some examples of clubs you may find at a 55+ community include:

Veterans Club
Travel Groups
Scrapbooking Club
Singles Club
Bible Study or other religious clubs
Maintaining relationships and building new friendships as you age is extremely important and can give one a sense of purpose and happiness despite the difficulties of aging. These clubs make it easier to meet people and spend time with friends within a 55+ community. 
Other Activities
55+ Communities often foster other hobbies separate from sports and games. Many times, residents can discover a new skill or interest that they never knew they had. Or, these activities can provide the space and materials needed to nourish an existing hobby. Some other activities that many 55+ communities can offer include:
Woodworking
Ceramics
Jewelry Making
Painting and Drawing
Quilting
Stand-Up Comedy or Improv
Like the benefits of the activities listed above, these other interests can increase brain activity, improve mood, and help build friendships. 
Pro #4: Access To Facilities
Many 55+ communities can feel like their own little towns. There are often member-only facilities that are clean, well-maintained, and frequented exclusively by your friends and neighbors. While many communities offer access to different kinds and amounts of facilities, common ones include:
Libraries
Some 55+ communities have their own small libraries. Living walking distance to a library that is not open to the public has a lot of benefits. It may be quieter and more organized than a public library, with a more tailored selection of books.  Reading is a very beneficial habit to keep throughout one's entire life, but especially in older age. Reading can:

Reduce stress
Improve mood
Improve your memory 
Salons
Salons or barber shops are sometimes included on the premises of a 55+ community. This is a convenient perk that can further reduce your need to drive off-campus. They may also have discounted rates for members of the community. 
Fitness Centers
Fitness centers are probably one of the most included facilities in a 55+ community. Above, we describe the benefits of participating in sports as you age but utilizing a fitness center can give you many of the same results. If team sports aren't for you due to health limitations, or just personal preference, fitness centers are a great way to stay in shape. 
Community Pool
Most 55+ communities boast having a community pool for their residents. Hanging out at the pool is a great social activity and can even be done year round in some of the climates where 55+ communities are found! You can cool off in the water or tan and read a book poolside with your neighbors.

Pools can be used for fitness purposes, as well. Swimming is easier on joints than:

Sports
Cardio
Weight training
Therefore, many retirement age folks opt to swim laps as their form of exercise. 
Community/Recreation Center
The community or recreation center is often the focal point of the 55+ community. Sometimes, the facilities listed above are attached to or inside of the community center, or sometimes the community center is its own building. This is usually where other activities, clubs, and events are hosted.  

Community or recreation centers make great spaces for spending time with people outside of the house, especially if you're feeling cooped up or don't feel like hosting. These facilities foster meaningful social interactions and relationships to form and are central pillars of most 55+ communities. 

Pro #5: A Tight-Knit Community
As people grow older, it's easier to become isolated. It can be difficult to leave the house due to health issues or fatigue. Even if you're married and are aging alongside your spouse, you'll likely need additional friendships and relationships to supplement your social life.

Many doctors have concluded that a healthy social life is extremely beneficial to health as one ages. Apart from improving your mood and making you happier, strong friendships can make you more immune to sickness and less prone to develop heart disease. 

55+ Communities establish a large network of people that interact with each other through activities and use of common spaces. These communities encourage social groups to form and friendships to grow. Sometimes, these communities can lead to fulfilling romantic relationships for single residents as well. 

Joining a 55+ community is an excellent way to prevent you from getting cooped up in your home and spending a lot of time alone or only with your spouse. This is a key reason that many retirement age individuals and couples choose to join a 55+ community. 
The Cons of A 55+ Community
Con #1: It's Expensive
There are two major costs to consider when thinking about moving to a 55+ community:

The cost of your house, condo, or apartment
Your homeowner's association dues, or membership fees
If you've been diligent about saving up for retirement, and/or already own your current home, these costs should not be an issue for you. Not everyone is equipped for the expenses that come with retirement. Unforeseen expenses or losses earlier in your life could have caused your retirement account to take a hit. Or, you might have started saving a bit late. You'll need to crunch the numbers to decide if moving to a 55+ community is the right decision. 

Luckily, there is an option to rent in a 55+ community rather than buy. This can be a cost-effective solution in the short term, but down the line owning a home leaves you with much more value than renting, as you can eventually sell the house or leave it behind in your will. Renting can also be a good choice if you're on the fence about spending the money to join a community. It prevents you from making an impulsive, large financial decision and lets you know what you're getting yourself into if you buy a home in a 55+ community. 
Real Estate and Membership Costs in 55+ Communities
There is a huge range of cost when it comes to buying a home in a 55+ community. Some communities are overall more expensive because they offer:

Better location
Better amenities,
Better homes
But prices of homes within a single 55+ community can vary as well. There can be homes listed for around $100,000 or $1,000,000 in the same community. 

Most 55+ communities include a monthly membership fee or HOA due, but with some searching, you can find communities that don't require this. It is important to take a close look at what any membership fees do include. Some fees even include your utilities – which could end up saving you money or costing you even more. The key to making sure you're not making a financially poor decision is research.

One last thing to consider if you are thinking about buying a home in a 55+ community is your ability to sell that home one day.  55+ communities have a smaller pool of potential buyers, since only people of a certain age are eligible to buy. You may be able to do some research into the buying and selling history of the homes in a community, as well as view any foreclosures or vacant homes. These are all things to look at when considering making a decision as large as purchasing a new home later in life. 
Con #2: It Can Be Isolating
Although there is a lot of potential to make new friends and be social in a 55+ club, it can limit the pool of people you spend time with. If you relocate from your home to a new city or state to join a 55+ community, you may be leaving behind friends and family. This is important to consider, as picking up and moving can sound appealing in theory but may end up feeling lonely. 

These communities can also vary in their diversity. It's important to investigate the demographics of any 55+ community you may be considering. If you are someone who enjoys and appreciates racial and cultural diversity, you could feel very isolated in a 55+ community where the predominant ethnicity is white. This is also true if you yourself are a minority and would feel uncomfortable in a 55+ community without others who share your experiences and culture. 
Con #3: They Can Be Exclusive
This disadvantage goes hand in hand with the one listed above. Some 55+ communities are very exclusive, and as a result, can breed a sense of competition. There is some potential in these communities to feel like you are back in the days of high school cliques. You can avoid getting yourself into an undesirable situation such as this by reading reviews of 55+ communities that you are considering. You can even reach out to the community and see if you can speak to any residents or representatives to get a sense of the social culture within the community. 
Con #4: There Aren't Any Young People
This may seem obvious, with a designation of "55+ community", but some don't consider the benefits of being surrounded by young people when they make the move to one of these communities.  There aren't any:

Children
Young adults
Teenagers
These can bring a vibrant presence to a neighborhood. Being solely surrounded by retirement-age and elderly people can sometimes be discouraging and unexciting.

The opportunity to interact with and even mentor younger people can be very fulfilling for retirement age folks. These kinds of relationships can help kids, teenagers, and young adults form their values and find direction in their lives, while giving older people new perspective on life. Relationships across age boundaries have been proven to be very beneficial to both parties of the relationship. 
Con #5: There Can Be Strict Rules
We've referenced HOAs several times in this article as a benefit to 55+ communities, but some have a bad reputation. Some HOAs are extremely strict about the outward appearances of the homes and lawns located in their community.  Some HOAs even restrict the ages of individuals who are allowed to stay overnight in your home. While strict landscaping and home exterior design can be a draw for those who don't want to worry about doing these things themselves, others may feel that their creativity and sense of ownership over their home is stifled. 
How Do I Choose A 55+ Community?
There are over 2,500 55+ communities in the United States. How do you possibly choose one? First, you should start by selecting your desired location. Florida is by far the most common location chosen due to its warm climate, but this may not be the choice for everyone. You can retire in any coastal state to be close to the beaches, retire in a state in the Rockies for beautiful mountain views and hikes, or retire in your home state to stay close to your loved ones and familiar territory. 

Once you have chosen your location, consider what kind of home you'd like to live in. Apartments, condos, townhouses, single family homes, and mini mansions are all potential options depending on your preference and price range. When making this decision, consider the following. You may want a townhouse, single family home, or mini mansion if:

You intend on hosting gatherings with friends and family
You anticipate being cooped up indoors, whether due to health issues or climate
You'd like guest rooms for family members to stay the night (be sure to check the HOA rules about age restrictions on overnight guests)
An apartment or condo may be better suited for you if:
You find the size of your current home difficult to clean and take care of
You want to avoid using stairs due to health and aging concerns
You're looking to reduce your mortgage costs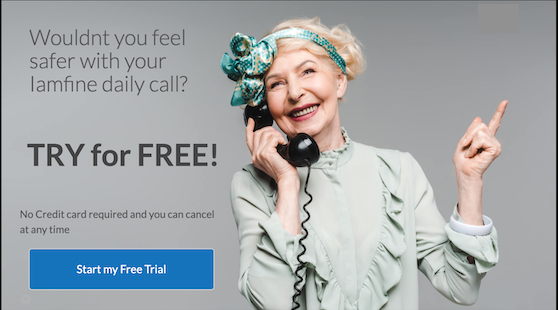 Is A 55+ Community Right for Me?
We've presented a lot of information, good and bad, about 55+ communities. Every person's situation and preferences are different, so it's impossible to give an overall recommendation for whether to join one of these communities. Here are some signs that a 55+ community could be right for you:

Your family has moved away from your current home
Your current home is too large and you're looking to downsize
You're looking for a more vibrant social life
You're unhappy with the location and climate of your current home
If any of the above are true, it doesn't automatically mean a 55+ community is right for you. Joining a 55+ community may solve some of the above issues, but there are more factors to consider. The following are signs that you may be unhappy if you relocate to a 55+ community, particularly one far away from your current home:

You want to continue hosting your family and friends at your home
You have many local family and friends that you see often
You don't own your current home
You are worried about having enough money to get you through retirement
You highly value having a sense of ownership over your home and property
To summarize, there are a lot of things to consider before making the decision to move to a 55+ plus community. They can be an excellent way to get a fresh start later in life and make the most out of your retirement years. You can also avoid the loneliness and diminished social life that often comes with older age, while keeping much of your independence. 
However, moving to a 55+ community is a big financial decision and lifestyle change that may not only impact you, but impact your family as well. This choice should not be made quickly and should involve research and thinking.
The average temperature for January 2020
NOAA National Centers for Environmental information, Climate at a Glance: Divisional Mapping, published March 2020, retrieved on March 14, 2020 from https://www.ncdc.noaa.gov/cag/