Keeping in mind the limited amount of space available on planes, some passengers may hesitate to bring their canes along with them on their next flight. However, for those who require a cane to get around, leaving it behind may not be the most practical option. For them, bringing a cane on board the plane may simply be a necessity.

Are canes allowed on planes? Canes are allowed on planes, as they are considered mobility devices and are therefore acceptable to bring onboard. Regardless of flight class, airlines do not consider canes as carry-on or personal items. Passengers have the option to check their cane by itself or along with their luggage if preferred.  

There are no regulations as to what types of canes are allowed on planes. However, the Federal Aviation Administration does require that all canes on board be safely restrained or stowed during landing and take-off of the flight. While boarding the plane, passengers traveling with a cane will be asked to store it properly in a designated storage area or have a flight attendant properly stow it.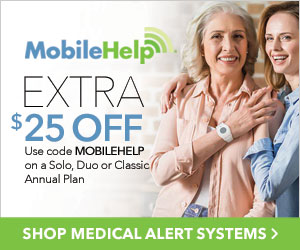 When You Can't Bring a Cane on a Plane
Most of the time, you should be able to bring a can on a plane without any issues, but there are a few reasons that a cane might not be allowed in the cabin of a plane.
Reasons a cane may NOT be allowed on a plane include:
The cane does not fit into the overhead bin or beneath the seat.
Cabin space is limited.
The cane is not required during the flight.
The cane blocks the aisle.
The cane poses a risk to the airline crew and/or other passengers.
If any of these things become an issue, the passenger may be required to check the cane or have it stored in the cargo compartment of the aircraft. 
Can You Take A Cane Through Airport Security?
Because airport and Transportation Security Administration (TSA) policies are becoming more strict due to the ever-increasing threats to airport security, it is reasonable for passengers to consider whether or not canes are allowed through airport security. 
As mentioned before, canes are considered mobility devices and are, therefore, allowed through airport security. Having a cane does not exempt someone from going through airport security, as TSA requires all passengers AND mobility devices to undergo screening at the security checkpoint or by a pat-down procedure. Traveling through airport security, in general, can be a daunting task for many, so it is important that travelers with canes familiarize themselves with security policies before traveling.
TSA has specialized procedures for passengers traveling through airport security with mobility devices such as canes. Passengers have the option of either going through security screening in the designated standard lanes or through TSA pre-checked lanes. 
TSA Standard and Pre-Checked Lane Procedures
Passengers with canes traveling through either the standard or pre-checked lanes have the option of being screened through one of the three methods:

Advanced imaging technology (screening): This method is recommended for those that are able to walk and stand with their arms above their head without support while going through screening 
Metal detector: Walkthrough metal detectors are available to those who are eligible for expedited screening and can walk without support. They may also be used in place of screening through advanced imaging technology if it is not present in the standard lanes.
Pat-down (by TSA personnel of the same gender):  For passengers unable to stand and walk without support, pat-down screenings are available. Those who prefer to be screened privately may request to do so.
While undergoing screening procedures, passengers with canes will be required to have their canes undergo X-ray screening. It is important for passengers to notify the TSA agent to return the cane after it has been properly screened promptly. More information on TSA special screening procedures can be found here.

Tips for Air Traveling With Canes
It is best for passengers traveling with canes to be aware of procedures and accommodations available to them through the airline and airport they are traveling with. Generalized procedures and accommodations pertaining to airports are available to passengers through TSA. 

Recommended pre-travel arrangements for the airport:

Gather medical documents—if necessary, have medical documents describing any health or medical conditions that may require the use of a cane.
Obtain a TSA notification card—this informs TSA personnel of any disabilities, medical conditions, or medical devices (if any) that may affect the screening process.
Have an escort or traveling companion accompany you.
Speak with a TSA officer before screening―calling ahead and requesting assistance may help to move the screening process along and ensure guaranteed accommodations. Passengers may request that a TSA Passenger Support Specialist be present at the checkpoint they are being screened at to provide any assistance.
Airline procedures and accommodations for travelers with canes run similar from airline to airline. However, when in doubt, passengers should contact the specific airline they are flying with to be sure that they don't encounter any issues while traveling with their cane.

Recommended pre-travel arrangements for the plane: 

Clearly label the cane with your contact info or a luggage tag—labeling the cane will help in contacting the passenger if it is lost or stolen during their travels.
Consider applying for pre-boarding—this will allow for a clear boarding process and ensure that passengers with canes will make it to their seats before other passengers start boarding. This will also guarantee priority access to the storage space above and beneath the seat to store a cane.
Arrive at the airport at least one hour before departure—it is recommended to arrive an hour before the scheduled departure in case unexpected delays occur while checking luggage, going through security, and boarding the plane. This will also allow for extra time if special assistance is needed.
Make a note of choosing appropriate seating―consider choosing an aisle seat, as they are easily accessible to the plane aisle and lavatories. Sitting near the aisle will also provide easier access to the cane if it is stored in the overhead bin or beneath the seat, and may also prevent the hassle of inconveniencing other passengers in the row.
Notify the airline if you will need special assistance while traveling—whether purchasing the plane ticket online or in-person, it is helpful for passengers needing assistance to let airline staff know ahead of time that they will be traveling with a cane. Passengers may request assistance with pre-boarding and deplaning.
If assistance is needed during the flight, passengers can ask a flight attendant to retrieve their cane from its stowed area so that they may use it.

Passengers with canes might also find it helpful to record the condition of the cane before flying and going through security in case it is damaged in either process.
Canes Best Suited for Air Travel
While standard canes are well-suited for travel, its best to consider using a collapsible or folding cane for traveling on a plane. Traveling with a collapsible cane will allow for an easier transition through airport security, boarding the plane, and deplaning. They also provide the option of being folded down to fit into a carry-on, purse, or briefcase conveniently.

Collapsible canes are also more compact and durable for air travel than standard non-collapsible canes. 
Air Travel With Other Mobility Devices
Mobility devices suitable for air travel are not just limited to canes. They can also include wheelchairs, walkers, and scooters as well. Any of the four is acceptable for air travel and are available by passenger ownership or through airport services (wheelchairs only). Wheelchair rentals are available through airports and can be requested up to 48 hours before the scheduled day of travel.

Wheelchairs, walkers, scooters, and canes can either be checked before or after passenger arrival at the gate. Passengers checking their mobility devices with their luggage should contact an airport employee about where to retrieve their devices after arrival as they may arrive separately from the baggage claim area.

Airport security procedures remain the same with the use of all mobility devices—passengers using any form of mobility device must undergo screening by advanced imaging technology, metal detector, or manual pat-down. 
Tripsavvy, a travel and destination website, also provides useful tips on how to navigate air travel with a mobility device. Those tips can be found here.