There are many mobility aids to help you get around regardless of your age. Some people may need a cane to help themselves walk as they get older. Other people may need to use a walking stick for steadiness and support as they walk on uneven terrain. For example hiking in the mountains or following a path in a wooded park.
Depending on how you use the walking stick or cane determines which one is better for that function. 

Walking sticks – used for balance and stability for hiking, climbing and walking on uneven or wooded terrain. Commonly used by active people.
Canes – used for aid in everyday walking on normally flat ground. Supports the weight, and reduces the stress on the joints of the person using it. Commonly used by people that need a mobility device to get around doing regular daily activities.


Why is a walking stick better than a cane?
Better balance – When you arm is at a right angle above your shoulder, this makes it easier to shift your weight for balance.
Better stability – When you have your arm extended out with the walking stick, you have a wider (three leg base).
Better on rough terrain – with you arm above your shoulder holding the walking stick you can maneuver much easier up hill, down hill and through rough terrain.

Why is a cane better than a walking stick?
Can support you weight when you are walking.
More comfortable to hold.
Less stress on your joints because your weight is supported by the cane.
When you are using a cane for a mobility aid, accidents can happen. Always have your loved ones safty in mind. Check out the link below so you will have the peace of mind that your family member or friend is only a button away from help.
What kind of walking sticks are there?
There are many different sizes, handles and appearance.
Sizes – the length of walking stick will depend on how tall you are. Pick the length that feels most comfortable to you.
Handle – there are a lot of different types of handles. Pick what ever is the most comfortable and appealing to you.

Ball handle
Animal head handle
Crutch handle
Thumb stick handle
Staff handle

Appearance – can be just about any color or texture that you like.

In the link below you can get heights in 41, 48, 55 and 58 inches. Check out the most recent information and price.
Here is a self standing walking stick. Click below to see most recent price and information.
What kind of canes are there?
There are many different kinds of canes to choose from. They have different handles, bases and bodies. Here are just a few types:
Single point cane – this has one foot at the base
Quade cane – this has four feet at the base
Fritz cane – fritz handle, similar to a T handle with a little curve
Folding T cane – T handle and this cane folds up when not in use
Tourist cane – Crook handle
Offset cane – looks like a question mark
You can check out a wide variety of canes here. This vendors website has all the types listed above.
You can check out the most recent price of this quad cane here.
Features
Small, 4-point Base Quad Cane 
One-button Height Adjustment with Locking Bolt 
Foam Rubber or Vinyl Hand Grip
Includes Limited Lifetime Warranty
Description
Provide balances style with function using The Quad Cane with Foam Rubber Hand Grip by Drive Medical. A 4-point base combines with an offset handle to provide the stability and support you need. This small base is ideal for active users who need additional assistance when climbing stairs. Easy-to-use, one-button height adjustment with locking bolt can adjust from 30″" to 39″", allowing quick, safe fitting no matter your heightSpecifications
| | |
| --- | --- |
| HCPCS Code  | E0105 |
| Handle Height | 30″ – 39″ |
| Weight Capacity  | 300 lbs. |
You can check out the most recent price of this Fritz cane here.
Features
Double Cord System 
Durable Rubber Tip 
Solid Maple Handle 
Folds Easily 
Height Adjustable – In 1″ Increments 
Plastic Carry Case Included 
Description
Enhance safety and comfort using The Folding Travel Cane by Alex Orthopedic. This lightweight, aluminum travel folding canes feature solid wood fritz handles and a double cord system. Slim Line canes have a derby style handle sized for a women's smaller hand. With the push of a button, they are adjustable from 33″ – 37″ in 1″ increments. To fold into a compact 11″ x 5″, simply pull on the tip to separate the segments. To unfold, remove it from the included plastic carry case, and let it fall open naturally; cane clicks into place.Specifications
Item Number 
MNT10501
HCPCS Code 
E0100
Adjustable Height 
33″ – 37″
Color
Black
Handle Style
Fritz Handle
Weight Capacity 
250 lbs.
What are other ways to use a walking stick?
Walking in rough terrain.
Walking down hill.
Defensive weapon.
Crossing streams.
Reaching or knocking things down that are taller than you.
Poking for thin ice.
How to use a walking stick?
Make sure stick has a slight bend at top for the comfort of your hand.
Make sure the diameter is comfortable for your hand size.
Keep elbow at ninety degrees when using walking stick.
Put palm of hand on top of walking stick for more balance walking down hill.
This video will show how to properly use a walking stick.
How to properly size your cane?
Place the tip of cane next to foot flat to the floor.
The top of the cane should be wrist high.
Adjust cane to proper height.
The arm should never be locked straight At the elbow when holding cane. You should have a slightly bent elbow at correct cane height.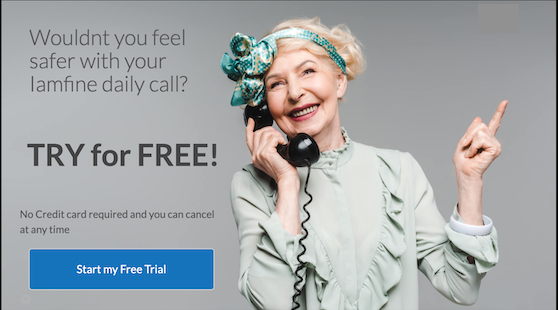 How to use a cane?
The cane should be placed in the opposite hand of the side being favored (evolved).
Move cane with the evolved (favored) side at the same time as you walk.
Keep angle of cane and evolved side the same.
This video will show how to properly size and use a cane.