Understanding the rules of 55+ communities can be overwhelming at first, especially when a person requires specialized care. If you are seeking out a home for yourself or a loved one that is living with a disability, this does not need to prevent them from choosing where to live happily. However, sometimes the rules of housing communities do now allow for certain persons to live there. 
Can a disabled person under 55 live in a 55+ community? Someone aged 55 or over must reside in 80% of the allotted housing, with the other 20% being up to the discretion of the 55+ community under the HOPA Act of 1995. Unless the community states otherwise, there needs to be someone over 55 in the home, whether they are disabled or not. 
Further stipulations to be aware of are:
Most 55+ communities will not allow anyone under the age of 18, regardless of having a roommate over the age of 55 or a disability.
In-home care will not be provided or included within your fees, making an over 55 community a limited option for a person with disabilities. 
This article will cover the basic rules of most 55+ communities, the HOPA Act, if people under 55 can be residents, as well as government resources and further housing alternatives available for those with disabilities. By the end of this quick read, you will have a clearer image of what these communities will offer you, what they won't provide you, and alternative resources to consider exploring. 

if you have trouble getting up a couple of stairs or have a wheelchair this ramp will help your everyday life. The Kindle and iPad are great devices for this day in age. Click the Amazon link for the most current price.
The Rules of Most 55+ Communities 
The HOPA Act of 1995, which stands for 'Housing for Older Persons Act,' was enacted to protect all retirement (and 55+) communities from having younger people claim that they are just practicing age discrimination against those that are 'too young' to enter their facility.
With the pendulum swinging back and forth on this act, a balance must be sought by the housing communities that are trying to appeal to a specific retirement audience, as well as to the general public comprised of many that don't like to feel left out.
Any over 55 Senior Housing community, based on HOPA's regulation, can set their own rules regarding age, as long as they meet the following requirements to apply for a HOPA exemption:
Rules are published publicly, stating that they are a community operating under the context and intention of being an 'over 55' community.
At least 80% of the units house someone over the age of 55.
Each community is HUD compliant regarding any age verification that is requested by the government.
After passing these standards, a community has much more freedom to set age regulations in the way they see fit.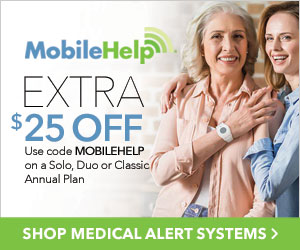 Relating This to Those Under 55 With Disabilities 
Now, given these regulations and adaptations that are evolving with the times, over 55 communities have more jurisdiction over what kind of community they want to run.
As a person under the age of 55 with a disability, you might be able to get a residency within an over 55 community, but you will most likely be required to live permanently with someone over 55. If the community does allow you to live without an over 55 resident, it is entirely up to that specific community. 
Do keep in mind that a 55+ community might be happy to accept those under 55, but it will be rare. They will be very particular about those that they let into their community that are under 55 because reputation and themes need to be upheld.
Also, keep in mind that if they do allow you to be a resident, this will not include in-home care or specialized caregiving services. If you require assisted living, you will need to hire a live-in care specialist that can help you with your needs.
Since the regulation states that 80% of their homes within the community requires someone in the home being over the age of 55, simply having someone over 55 with you permanently will significantly raise your chances of being accepted or eligible for over 55 communities. 
In the article 'Can You Buy Property in a Senior Community if  You Are Younger Than 55?' by Deirdre Woollard, it is explained that you have a higher chance of being accepted as a younger resident in a 55+ community if "one of the individuals living in the home [is] over 55. For example, your Mom could live there, and you (under 55) can live there as long as she does. You both would have to go through the application and acceptance process."
The only other case that may be considered (as an exception to the rule) is if a parent over the age of 55 is within the home while still officially recognized as the legal guardian of a child. This decision would again be up to the discretion of the over 55 establishment. 

As you are researching Can a Disabled Person Under 55 Live in a 55+ Community, keep in mind your kids and grandchildren's financial health. Save your family Thousands Of Dollars And Teach Them How To Build Their Wealth To Millions. Your KIDS and GRANDCHILDREN NEED This! The Family Treasure Tool Guide Click link below. Golden Rules, Budgeting Tool, Home Affordability Tool, House Payment Tool and a Compound Interest Calculator all in one guide!!!
Can Children Live In An Over 55 Community? 
Yes, again, by the stipulation that someone within the home must be over the age of 55. As mentioned in the last section, at least 80% of the homes must have a resident over the age of 55. 
But what about the other 20%?
This is where the HOPA allows for some wiggle-room. Those younger than 55 can become residents, but it will be on a case-by-case basis and be based on the judgment of that community. No law says they 'have' to let you in; in fact, it is quite the opposite.
However, it does happen from time to time and appears to be on the rise. 
Younger generations are starting to be welcomed into over 55 communities in European nations, as an experiment to offer free room and board to students while mixing up the demographics within these senior housing communities. This is starting to appear more and more, showing great promise! The perks of this arrangement are:
Age diversification
The older generation gets time with younger residents, gets to feel young again, and the more youthful energy around the community raises morale and positivity. 
The younger residents are allowed to live for free.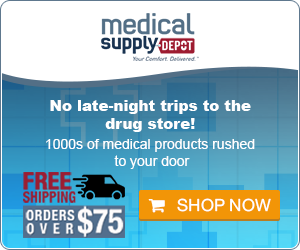 What Your Residency Fees Do Cover
55+ communities tend to encourage home shoppers to purchase the property outright instead of renting it. Because of this, you will have all of the upfront fees of buying a home, making this a costly life change if you are accustomed to renting.
Prices will tend to be high because you are paying for a private community with local amenities. Most things will only be a quick stroll away from you, which is the appeal of living in a gated, secure, and resort-like community. 
It is essential to make clear that you will be paying:
The outright cost of the home or a mortgage
Monthly fees
The monthly fees will be an average of $3628 per month (as of 2016), according to Retirement Living's article titled, 'Senior Housing: What Does It Cost?' As mentioned in this piece, there are four different senior homes with varying levels of in-home care, which will greatly impact the prices for each. 
What your monthly residency fees will cover for you will include:
Room and board
Landscaping around the community
Local amenities such as pool, golf course, and their maintenance
Electricity, water, utilities
Maintenance and repairs (as a landlord would cover in an apartment building)
The gate's security (a guard's salary, gate maintenance, and security cameras)
Also sometimes included (depending on the expense/quality of the community) are the less common amenities of:
Food and meal plans 
Laundry service
Housekeeping service (usually weekly)
Cable, phone, internet (all-inclusive)
Shuttle transportation
Some small level of assistance and help but not in-home care 24/7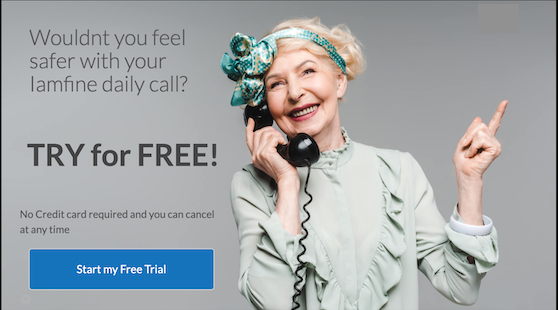 What Your Residency Fees Do Not Cover
As you can see, you're getting quite a bit when living in one of these communities, regardless of age.
But what you will not be getting for your high monthly fee or residency rate will be:
In-Home care – The primary benefit that you will need to pay for separately is nursing and assistance. Especially as a disabled person that may not be fully independent, there can be better options for housing. Of course, there are different levels of over 55-retirement homes, ranging from fully active communities to those that require assisted living and in-home care.  
An older community is more likely to be adapted for those that already require assistance, and it will be easier to adapt to the needs of someone disabled, but this is still often a separate fee. If you choose to live in a community that offers in-home care, this is usually covered by Medicare. 
There is no doctor on-site usually, despite what you may believe. Many do not accept Medicaid or Medicare, so this will need to be sorted out beforehand if you require extensive assistance.
Housing Programs for The Disabled
There are many other housing options for disabled people under 55 to consider that may be more suited to their needs, depending on their disability. Some excellent housing resources that can help those who are disabled are:
Final Overview of Information 
As reiterated by "The Pros & Cons of 55+ Active Adult Communities," "If you view your active adult community residence as a real estate investment, it is important to consider that family members who are under 55 will not be permitted to use the property without a senior present." 
If you find a community that is willing to accept someone under 55, it will be done by their discretion and, often, it is only under the condition that you are living with someone who is over 55. 
Disability does not need to hold you back in life, but what is holding you back from living in these communities will probably not be your disability, but rather, your age of being under 55. 
In Conclusion
Most people are under the impression that someone under 55 will not be able to live in a 55+ community, and in most cases, they are correct. Most over 55 communities will not allow anyone under 55 to live in their community alone.
If you are ready to at least reach out to different facilities and research what they can do for you – check for Senior Living Communities in Your Local Area or search through Assisted Living for Those with Disabilities.