When you begin living in a 55+ community, one of the main attractions is being surrounded by others in the same age range. But for anyone with a child or grandchild that may need to live with them, it can be worrisome before learning more about how the communities work. 

Can a younger adult live with you in a 55+ community? Typically yes, if at least one member of the household is over 55, then it is okay. There may also be restrictions for ages depending on if they are a spouse or a child/grandchild needing to live with you. 

A 55+ community must legally meet the requirement of having 80% of their residents be over the age of 55. Retirement communities for seniors over the age of 55 have become grown in popularity as boomers look for alternate housing that meets their needs and lifestyle. There are a wide variety of different types of communities you can be a part of, but they will all come with their own set of guidelines and restrictions.

Why a Younger Adult Would Live in a 55+ Community
When you are looking for a new apartment or home to move into, you have probably stumbled upon one of these 55+ communities. If you're like me, you have gotten as far as scrolling through pictures and getting excited, just to realize it is a senior living community. 

Many of these communities are beautifully designed and have incredible upkeep. But beyond the nice comfy living situation in an aesthetically pleasing and safe community, there are a handful of different reasons why someone under the age of 55 would want to live in a 55+ community.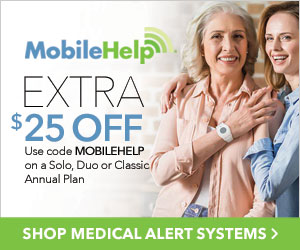 Many people will need to house someone under the age of 55 when they move into these communities. If you are the parent or legal guardian of a child or young adult, you want to find out if and how they can live with you.

A Spouse or Partner That is Under 55
That is arguably the most common occurrence. Many times, there will be one person in the relationship who is under the age requirement, in which case it's essential to know if they will be allowed to live there.  Otherwise, it will be a deal breaker. 

Can My Daughter Live with Me in a 55+ Community?
The entire purpose of these 55+ communities is to offer a place for seniors to live that will meet their lifestyle, safety, and convenience needs. Therefore, age restrictions were developed to create such an environment.

But when it comes to children, exceptions can be made. When it is a situation of a legal guardian needing to keep their child with them, you may be able to find an exception. Consider the original purpose of these communities.

These communities are meant to preserve a positive lifestyle for seniors. If a senior has a child that needs to live with them, it would be an adverse thought process to say they cannot live with them.

If the retirement community has adhered to the rules and guidelines to make it possible for these exceptions, then your daughter should be able to live with you if she is over the age of 18. We'll dive into more about these rules and how they work in the next section. 
Age Restrictions and Rules of 55+ Communities
Some people may think that age is protected under the Fair Housing Act of 1968. But it's not covered under this ruling. (You can learn more about the Fair Housing Act at the Department of Housing and Urban Development's website.)

The act stipulates that a community cannot discriminated against based on the following:

Race
Gender
Color
Disability
Religion
Familial Status
National Origin
While some may be upset that they are not able to live at these communities because they are too young, remember their original purpose. Retirement communities are meant to be a conducive and inviting atmosphere to meet the needs of seniors. If they end up surrounded by college students and young adults who hold odd hours, that defeats the purpose.

As you are researching Can a Younger Adult Live with You in 55+ Community, keep in mind your kids and grandchildren's financial health. Save your family Thousands Of Dollars And Teach Them How To Build Their Wealth To Millions. Your KIDS and GRANDCHILDREN NEED This! The Family Treasure Tool Guide Click link below. Golden Rules, Budgeting Tool, Home Affordability Tool, House Payment Tool and a Compound Interest Calculator all in one guide!!!
Rules That Retirement Communities Must Follow
There are requirements that retirement communities must meet to enact their 55+ status. When the community meets these requirements, they are eligible to allow exemptions when it comes to age.

The Housing for Persons Act of 1995 (HOPA) made it possible for these exemptions to exist. (You can learn more about HOPA at HOPA's website).

Here are the secondary standards a community must adhere to:
At least 80% of the occupied units in their community have a minimum of one person living there who is 55 or older.
All residents in the community are over the age of 62.
Once they meet either of those benchmarks, they can create additional guidelines and rules.  Of course, those guidelines must also comply with their state's laws. 

Sometimes, you will also find communities that have secondary age restrictions. They may allow younger people, but typically you will also find these rules for those younger adults:

Minimum age for a spouse or partner: 40 years old
Minimum age for a child: 18 years old
Click on the Amazon links below to check out these great digital devices.
Are Younger Children Able to Visit?
A senior living community will rarely allow children under the age of 18 to live in the unit. If there are outstanding circumstances exemptions may get made but it is rare to find a place that will allow this as a full-time living situation.

Most communities do allow extended visits for children, though. These extended trips tend to be anywhere from 2 to 4 weeks. When you consider the lifestyle and living conditions they want to provide in these communities, it makes sense that they want a quiet and serene atmosphere. 

But it is nice to know that you can have your grandchildren visit for an extended period. Time spent with grandchildren helps energize and invigorate seniors. So, allowing up to 30-day visits help create an environment filled with the people you love, while also maintaining a quiet community of seniors.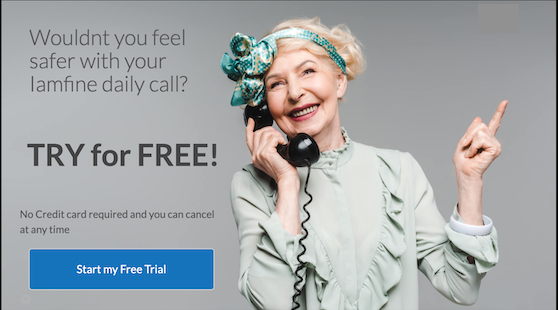 Active-Adult Communities
No two 55+ communities are the same. Their rules may vary slightly and the things they specialize in will also be different. If having a young adult live with you or having frequent visits from grandchildren is important to you, an "Active-Adult" community may be the best bet.

Active – Adult communities pride themselves on creating a conducive retirement community for seniors, but also an active one. They market their communities as being active and social. So, if you're looking to live out your retirement years surrounded by people your age, but who also like to get out to be active, then these are a great option.

These communities also function as a perfect home for anyone who hopes to have their grandchildren visit more often. They tend to be more lax on their restrictions once they meet the necessary state guidelines. For more information on Retirement Communities, this blogs breaks down the different kinds.

While it doesn't mean there will be kids running all over the place, these communities tend to have more young people on the premises.
Younger Adults at 55 Communities
Always check with the community and find out about their restrictions as well as different state restrictions that may affect your living situation. The good news is that you are not alone. Many people run into the same situation of a partner who is under the age requirement or children who need to live with them. Because it is a common occurrence, many communities offer a way to keep your family together.