You may have heard of The Villages, a neighborhood in Central Florida state that is known as a popular retirement community for those over the age of 55. Due to prime real estate prices and a sought-after location, it's the perfect area to settle down. So, what if you're under 55 years old and looking for property in The Villages? Can you buy a house there? 
Although The Villages is a retirement community, young homeowners can move into the area and purchase a property if doing so does not lower the residency stats of the village to under 80% of residents over the age of 55. 
Generally, you'll need someone in your household who is 55 or older to come with you when you relocate, but that's not always the case. Read below to learn more about The Villages' requirements for purchasing property in regards to age.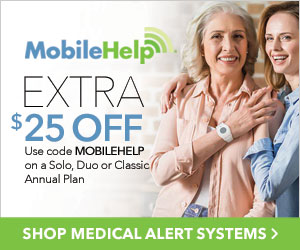 Age Requirements for The Villages Residents
You'll see green grass, beautiful water features, well-trimmed lawns, and a multitude of walking paths throughout The Villages, Florida. This cared-for retirement neighborhood is an excellent reflection of its residents, the people who live full-time in the area. However, you might notice that something about this neighborhood is different than others.
That's right, you guessed it! The Villages is a retirement neighborhood, meaning the majority of the residents you'll see walking around this area will be over the age of 55. You may be wondering, "can I still purchase property at The Villages if I'm under 55?" You're in luck because it is possible. 
Let's take a look at some of the age requirements for buying a property in the Villages. 
Over 55 Years of Age
This rule is a given. If you're past the 55 mark, you can purchase property here, provided you fit the rest of the real estate requirements. Read on to find out more about the conditions for homeowners. 
Under 55 Years of Age
You can possibly purchase a home here if:
You're over 19 years of age, and someone over 55 lives in your household
You're over 19 years of age and disabled 
You're over 19 years of age, and moving to the community will not bring its level of over-55 residents to under 80% of the overall village 
You meet the requirements to be a homeowner 
You do not qualify for a home in The Villages if: 
You are under 19 years old, and you do not have a member of your household who is over 55 
You are under 19 years old, and the family sections of The Villages are full 
You do not meet the requirements to be a homeowner 
If you believe you meet the requirements to purchase a home here, you can check out The Villages' current properties by visiting their website or speaking with an agent. 
When you speak with them, make sure you let them know your age and if anyone in your household is over 55. Being upfront is the best way to make this process go smoothly. 

Under 19 Years of Age
If you're under 19, you're likely not going to buy a property. However, if you're a family looking to purchase a home in one of the Villages' family neighborhoods, there's a slight chance that you might find something. 
To qualify for The Villages' family units, you must be a family unit that consists of someone over 55 and any number of family members under age 55 and under 19. 
There are three family subdivisions in The Villages. However, you may find that The Villages does not make a great area to raise a family or kids. There are several reasons for this. 
Your children will not have as many other children around their age to play with 
There is a lack of schools and schooling options in the area
There are strict guidelines for how you can and cannot take care of your house's exterior and yard 
Other residents may complain about having children in the retirement community 
Child-Friendly Communities Near The Villages, FL
Perhaps you have a loved one who lives in The Villages, and you're hoping to bring your children around to see them. In this case, you have several options nearby. 
Winter Garden, FL
Orlando, FL 
Forest City, FL
Tampa, FL
You can also take advantage of The Villages' rule for child visitors. Anyone under 19 can visit a 55-and-up resident in The Villages for up to 90 days. An exemption of this can be granted if you file a request. 
Schools in The Villages, FL
A few schools are available in The Villages if you happen to have an under-19 household member who is still enrolled in school. They consist of: 
The Villages Charter School– Elementary, Middle, and High School 
The Villages Early Childhood Charter School– For earlier education than elementary 
As you can see, there aren't a lot of options. For charter schools, you may also have to pay extra fees for your children to attend. However, charter schools do offer personalized care to your child. 
Homeowner Requirements for The Villages, FL 
So, you've determined you are eligible for a property in The Villages. Congratulations! Now comes the step of buying your new home. Besides The Villages' age requirements, not just anyone can buy a home. 
The great thing is, most homes in The Villages, FL, are already pre-planned and have a lower price than anything you'd find outside of a retirement village. This pre-planning is what makes The Villages so attractive to prospective home buyers.
The average income of residents in The Villages is around $93,800, which may seem a bit high. These residents may also choose to spend a few extra thousands of dollars when they first move in on home improvements such as house color and decorations. It can be costly to move here. 
Your income requirements and credit requirements depend on the realtor you use, the bank you bank with, and your job. If you're retired, your retirement benefits should be at least over 1,800 dollars a month. 
If you can afford to buy a house here outright, this might be a better option than taking out a mortgage in The Villages. However, not everyone has the budget for that. 
The average requirements in Florida for homebuyers include: 
A credit score of over 580 for an FHA loan 
A credit score of over 620 for a USDA loan 
An income level that can support your monthly mortgage payment 
At least one full-time income (this can include Social Security, retirement plans, and employment) 
Can You Rent in The Villages Under 55? 
If you're not sure you're eligible to purchase a house in The Villages, but you still like the area and want to rent, can you? 
The answer is yes. You can rent a house in The Villages at any age, as long as the homeowner is okay with it. The homeowner themselves will have to follow the age requirements of the community.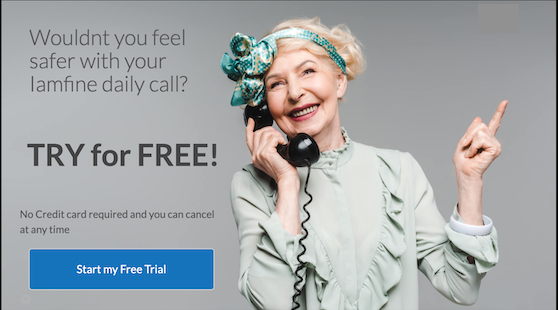 Advantages of Living in The Villages Under 55 
As you most likely know by now, The Villages is a beautiful neighborhood in the state of Florida with much to offer its community. The retired residents who frequent the area report enjoying morning walks, golfing, fishing, and other activities. 
So, what are some advantages of living in the area if you're under the age of 55? There are plenty. 
Relaxation- Retirement communities tend to be quiet and relaxed areas without the presence of many children. If you're not living in the family sector, you probably won't hear many children playing outside. Elderly residents are known to respect the peace and keep things reasonably calm. 
Cheaper houses- You may be able to find a home here that's cheaper than in neighboring cities. 
Pre-planned homes- Many of the house floorplans here are pre-planned and come with plenty of space. 
Things to do- Retirement communities often have plenty to do and see, as their members aren't working full-time anymore. Therefore, you can go out to the lake or check out what else The Villages has to offer on your days off work. 
There are some disadvantages of living in a retirement community under 55, as well. Let's check them out. 
Disadvantages of Living in The Villages Under 55
You might think that it's worth it to bypass the age limits and live in a retirement community in Florida. However, there are some things you should consider before taking the plunge. 
Growth- The Villages is growing at a significant rate, and you may see it become more than the quaint retirement village it was advertised to be. With time, you might find it too busy for your liking and not as relaxed as you thought it would be. 
Sinkholes- There is a problem of sinkholes in the area, although small. It can cause concern for homeowners looking to purchase property here. 
A lack of community- Even though this is the definition of a community, it's not entirely your community. If you're under 55 and moving here, you're not going to have many other people under 55 to talk to. 
Lack of security- If rules change in the future or the number of residents over 55 goes under 80%, you might find your position in the neighborhood challenged. You may even face hostility or anger from the residents about your status there. 
It's up to you to decide if the pros outweigh the cons when deciding whether to move to The Villages. Ultimately, it depends on the community's decision of whether or not you can move there in the end.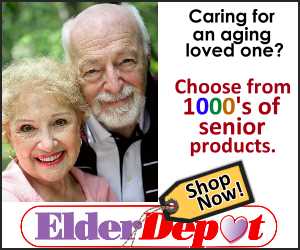 Frequently Asked Questions About The Villages
Do you still have some questions about living in The Villages under 55? Here are some of the most frequently asked questions.
What Are the Best Neighborhoods in The Villages? 
You'll find that the most sought-after neighborhoods in The Villages include: 
Country Club
El Cortez
Collier
Village of Duval
Village of Sanibel 
Some of these areas can be pricier due to their reputation. 
What Attractions Are Available in The Villages, FL? 
You can find plenty to do in The Villages. Some of these activities include: 
Horseback riding
Tennis
Sports Clubs
Basketball
Swimming
Recreation
Walking
Fishing
Gyms
Archery
Gun Range
There are plenty of activities for all types of people. 
Is The Villages in Florida a 55 and Older Community?
Yes. The Villages is a retirement community for those over age 55. If you don't meet this age requirement, you'll need to follow the criteria mentioned in this article. 
Is The Villages a Bad Place to Live? 
Any community can be challenging to live in, depending on what you want and don't want in a home. Always research before purchasing a property. You'll want to check out the local attractions, home laws, and neighborhoods. 
What Are the HOA Costs in The Villages? 
HOA costs in The Villages, FL, depend on the area you've chosen to live in and the size of your house. They usually range from $100-200 dollars. You can also choose to pay an activities fee, which grants you access to 3000+ activities and 42 golf clubs in the area. This fee is 164 dollars monthly. 
You will also have to pay: 
Gas and Electric 
Homeowners Insurance
Taxes
Sewer
Trash Collection
Water 
Development District Association Fees 
Keep these fees in mind when purchasing your home. 
Wrapping Up
So, you've decided to make a move to The Villages, but you're under 55. You now know it's possible, so the next steps include making the selection of the house you want, learning about the neighborhoods, and moving in. 
No matter where you go in The Villages, you're sure to find a property that meets your requirements. Good luck on your move, and enjoy the gorgeous green grasses and thousands of amenities that The Villages, FL, has to offer.