If you've recently moved to The Villages in Florida, or you're looking for a property in the area, you might be wondering if you can bring your pets along. This is a great question, especially if you have a larger pet like a dog or cat (or both). 
The Villages, Florida advertises itself as pet-friendly, meaning you can have both cats and dogs at your home if you own a house there. However, some restrictions apply to animal behavior and the number of animals you may own at one time.
You're in luck! The Villages is eagerly awaiting you and your furry friends to move in. Or, if you're considering adopting a new pet, feel free to put in your application. Just make sure to read this guide to know what to expect regarding regulations and rules regarding animals and pets in The Villages.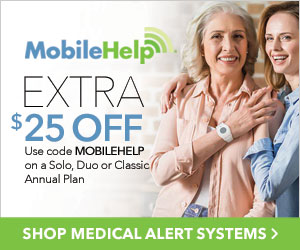 What Are the Rules Regarding Pets in The Villages? 
The Villages is a pet-friendly neighborhood. Depending on the area you live in, whether you're renting or own your home, and what you plan to do with your pets, The Villages has some reasonable rules that you must follow. You must also follow all local and state ordinances in regards to animals and domestic pets. 
Housing Rules for The Villages
If you own your house in The Villages, you have every right to have your animals with you on your property. The only time that anyone would ask your animals to leave is if: 
● They are causing unnecessary disruption to your neighbors. 
● You are breaking local or state laws. 
● Your animals are damaging the property of others or the neighborhood.
● Your dogs are off-leash running around the neighborhood.
If you have indoor or outdoor cats, this shouldn't be a problem. However, with dogs, you'll most likely need a fenced yard. 

Local & State Laws In Florida concerning pets
The Villages has a database of all county laws that can be viewed online or in-person at the courthouse. These outline any regulations that have been set in place locally that may mention pets or animals in the area. 
In terms of Florida state law, you are permitted to have three or fewer dogs. However, if you have more than three dogs, you are required to have a separate building or structure that can house the dogs outside of your home, and it must be equipped with a heat and water source. You cannot accommodate more than 10 dogs at one time. 
Some other important laws to keep in mind include the following:
Leash Mandate
At The Villages, when you leave your home, your dog must be leashed at all times. This law applies to parks, common areas, sidewalks, yards, and outside shops. Any public property will apply. Some stores do permit dogs and are pet-friendly, but you are still required to use a leash. 
Your dog does not have to use a leash in designated dog parks. The Village has many, which will be discussed further in this article. 
Dangerous Dogs
A dangerous dog in Florida is defined as a dog that has bitten, attacked, or endangered another person or someone else's pet on public or private property. Depending on the severity of the incident, you will be required to pay fines, and the county may put your dog to sleep. 
If your dog is unsocialized, it is best to keep them in the house where they can't hurt someone. When they are outside, make sure they are confined to a kennel big enough for them to walk around with signs warning others. Never let your dangerous dog run off unattended. 
Other situations that may classify a dog as dangerous include: 
● Your dog has chased someone unprovoked through the streets.
● Your dog has acted as if it will bite or attack someone off of private property.
This law does not apply if: 
● Your dog was defending you from attack or assault.
● Your dog was defending your property, and the person who broke and entered was being aggressive or threatening to the dog or to you. 

Dogs at Restaurants in The Villages, Fl
In Florida, a law was enacted that allows restaurants to apply for the right to have dogs at their facilities in outdoor dog-friendly seating areas. 
The Villages is one of the cities in Florida that has many pet-friendly restaurants. You may even find restaurants with separate dog menus for your furry friend. 
Service Dogs and Emotional Support Animals in The Villages
Like anywhere in the country, service dogs and emotional support animals are protected by law to stay with you where you live, whether or not that place normally accepts pets. These laws are outlined by the Fair Housing Act (FHA).  
Since The Villages is pet-friendly, you won't have to worry about submitting any documentation before moving into a home here with your service dog or ESA. However, if you are going to rent a property in The Villages, this is different. 
Renting Property in Regards to Service Dogs and ESAs 
If the owner of the home you are renting does not typically accept pets, you will have to provide a doctor's note stating:
● You have a service dog or emotional support animal that aids in a disability.
● That having the animal with you is beneficial to your well-being or health.
● The name of the doctor and clinic with a signature 
Make sure you provide this note with your rental application. Each separate service dog and emotional support animal needs its own letter. You should also submit: 
● A photo of each animal 
● Vaccination and veterinarian records 
● Any county licensure required 
Vaccination Laws in Florida for pets
In Florida, it is required for your dog or cat to be up-to-date on rabies vaccinations. Make sure you have this proof before moving into your new home. 

Pet Licensing in The Villages
In Sumter County, Florida, it is required to license your pet. You can do so online, by mail, or in person. Any dog or cat 4-months of age or older is required to have this, and you will have to renew it when your animal's rabies vaccination expires. 

Pet-Friendly Areas in The Villages, Florida
So, now that we've got all that legal stuff out of the way, let's move on to the fun stuff! What is there to do with your pet in The Villages, Florida? 
The Villages is pet-friendly, and many residents have multiple pets at home, so the community values pet-friendly establishments, parks, and walking trails for you to enjoy. 
Here are some of the most popular pet-friendly areas in The Villages: 
Dog Parks in The Villages, FL
The Villages has a few separate dog parks, all sporting plenty of space for your fluffy companion to run free. The parks are fenced-in and maintained by the community. They also have benches so you can observe your dog while they play with their neighbors in the field. 
Trails & Pathways
The Villages is home to many trails and pathways for those who love to hike. If you have dogs, you know how fun it is to bring them along for a morning walk. For this reason, many of the pathways and trails in The Villages are accessible and dog-friendly. Just remember to put your pet on a leash unless specified that you don't have to.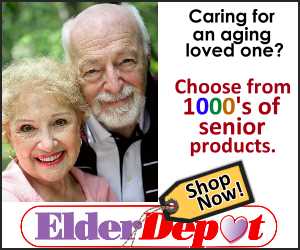 Dog-Friendly Restaurants
The Villages is home to over 10 dog-friendly restaurants. Yes, you heard that right! There are plenty of areas to bring your dogs. This community is one that loves its pets, and the restaurant owners feel the same. 
Some of the restaurants available even offer special dog menus with treats to keep your dog occupied while you chat away over breakfast, lunch, or dinner. 

Pet Stores 
Are you looking for pet stores? The Villages has those too. There are over 20 options for all types of pet parents. You can find big-chain pet stores like Petsmart or smaller local stores that make homemade treats and biscuits for your pup. Some might even be within walking distance of your home. 

Emergency Clinics and Veterinarians
All veterinarians and emergency pet hospitals in The Villages are rated very highly by residents on Google. You can rest easy knowing your pets will be taken care of no matter what happens. Some specialize in more exotic pets, so you don't need to worry about anything happening to your loving family member. 

FAQ
Do you still have some questions about The Villages' policies on pets? Here are some frequently asked questions that might give you some answers. 
Is The Villages a Good Place for Pets? 
The Villages is extremely pet-friendly. Since it is a retirement community, most people who live there have the extra time required to care for pets. For this reason, you'll find many people walking their dogs each morning, and you'll see pets out and about as you peruse the shops.
What Other Types of Pets Are Legal in Florida? 
Did you know that exotic pets are legal in Florida? In some other states, certain types of animal species are prohibited. In Florida, you can own: 
● Bats
● Lizards
● Birds
● Foxes
● Deer
● Bengals
● Squirrels
● Skunks
● Raccoons
● Sugar Gliders
● Fish
● Turtles
We don't recommend bringing some of these animals to your home in the suburbs, but if you're a highly-trained animal care specialist, it's not against the law. Just be careful, and always keep your pets within the boundaries of your property. 
Can Your Cat Leave Your Property in The Villages, FL? 
If you have an outdoor cat, your cat can leave your home in The Villages. The only time this wouldn't be acceptable is if it caused destruction to someone else's property. Most cats are solitary animals and prefer to stay out of the way, so there will likely not be any issues. 
People in The Villages tend to drive slower and look for animals on the road, especially in the suburbs. You shouldn't have to worry about your cat being hurt, but there's always a risk in letting your animal out of your sight. 
Are There Any Restrictions on Dog Breeds in Florida? 
Many homeowners insurance plans will not accept certain types of dogs on their plan. The Villages does require that you have homeowners insurance, which means that you might not be able to bring any of these breeds to The Villages in Florida: 
● Pitbulls
● Staffordshire Terriers  
● Dobermans
● Rottweilers 
● Chow Chows
● German Shepards
● Great Danes
● Presa Canarios
● Akitas
● Malamutes
● Wolf-hybrid dogs
You may be able to get around this rule, as some insurance companies permit certain breeds that others do not. It's not a state-wide law, so you can do some research to make sure your lovable family pet is still allowed to come with you. 
Who Can Live in The Villages, FL? 
Great, your dog or cat can live here. But you can too, right? The Villages is a retirement community for those over age 55. However, if you're under 55, you can live here if:
● You are moving with someone who is over 55. 
● Your presence in The Villages won't bring the number of residents over 55 to under 80% of the population. 
● You are a family moving to a family-friendly neighborhood in The Villages. 
● You are renting from someone who owns a home in The Villages. 
Either way, this is a beautiful community for anyone interested. 
Conclusion 
Now that you've learned a bit more about what The Villages has to offer, you can see that it's a pet-friendly community that will most likely be very welcoming to your cat or dog. 
Just make sure you follow local and state ordinances, keep your pet on a leash at all times, and check with your homeowners' insurance before bringing a potentially aggressive breed. 
You and your furry family will be happy to live in The Villages. It is a beautiful town for those over 55 years of age looking for a pet-friendly and relaxing destination for retirement. If you're ready to own a home here, The Villages has plenty available right now.