When your personal mobility requires you to have a wheelchair full time or part of the time, this can pose many obstacles for everyday life. A major problem with a wheelchair is the transportation of it when you need to go to an appointment, the grocery store or visiting family and friends. Many vehicles nowadays are made small and can not fit a wheelchair that easily. Some people may think that a bike rack is adequate enough.
A bike rack should not be used to transport a wheelchair. According to bike rack manufacturers they are only designed to transport bikes of the recommended weight and size. To transport a wheelchair that won't fit inside the car, you should attach the recommended hitched wheelchair carrier with a ramp for your vehicle. 
When you are transporting a wheelchair or any other object, it is extremely important to have it secured for travel. It is so easy to think you're only going a short distance to not properly have it secured. This can cause an accident or worse. Always have the right carrier for your wheelchair.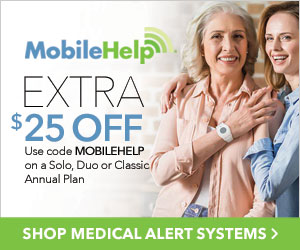 What is a good hitch wheelchair carrier?
An economical but very good product is the Titan Ramp Hitch Mounted Wheelchair Carrier. This is the steel option. You can click the link below to see the most current information, availability and prices.

Description
The MC500 is designed to make your life easier. Transporting your power wheelchair or motor scooter shouldn't be difficult. With this car ramp, all you need to do is unfold the ramp and steer your wheelchair along. The ramp is made of heavy-duty steel, so it can bear heavy loads of up to 500 pounds. You won't need to worry about the ramp falling apart as you store your wheelchair on it. It can resist corrosion, bending, and bowing, making it long-lasting. You'll be able to enjoy years of use from this wheelchair ramp. The folding ramp weighs about 86 pounds. Its tray has a depth of 4 1/4 inches. It measures at 46.5 inches in length and 28 inches in width, making it able to accommodate most electric wheelchairs and mobility scooters. It is the perfect size for travel and transportation. Titan Ramps strives to provide exceptional customer service. We've worked hard to create a name for ourselves in the market so you have someone to rely on when your equipment needs to be fixed or updated. At Titan, our first priority is to give our customers the service they deserve. We've also made communication a key concept. That means that we don't just pass your buck when you place your order. If you have questions or concerns along the way, we want to know so that we can help you have the best possible experience. You can trust our team of experts because they work around the clock to ensure that you won't have to worry about any aspect of your order once it's in our hands. Order from Titan to equip yourself with the best ramps and wheelchair accessories.
Features & details
TRANSPORTS MOST SCOOTERS & WHEELCHAIRS: Maneuvering a wheelchair can be difficult enough on its own. Transporting it shouldn't bring you extra stress. Our medical rack can support most power scooters and electric wheelchairs. Just load your wheelchair onto this mobile ramp and you're ready to go! Experience it for yourself. Order today.
EASY USE: This mobility ramp is for use with 2" class III or IV trailer hitches. It is not for use with 1 1/4-inch hitches. It can fold up flat and vertically against the rear of the vehicle when not in use. The ramp features a quick action spring pull pin that secures the ramp for transport, making travel more convenient for you.
HEAVY-DUTY STEEL: Steel is a metal that is renowned for its ability to bear heavy loads. Our mobile ramp is constructed from heavy-duty steel, giving it an impressive weight capacity of 500 pounds. Because it's made of steel, it will resist corrosion, bending, and bowing. This foldable carrier can give you several years of use.
MEASUREMENTS: The MC500 carrier weighs approximately 86 pounds. It measures at 46.5 inches in length and 28 inches in width. It has a tray depth of 4 1/4 inches. Your mobile scooter or wheelchair will fit nicely on the tray. The ramp's compact size is perfect for travel and transportation. It won't feel bulky or overbearing whenever you drive.
ABOUT TITAN: At Titan, we pride ourselves in our excellent communication capabilities. We are a company that is based in the USA and are always willing to answer questions if you need to contact us. We're proud to offer a 1-year warranty and If you're not 100% satisfied with your purchase, we provide a money-back guarantee.
Product information Steel
Manufacturer Titan Ramps
Brand Titan Ramps
Item Weight 80 pounds
Package Dimensions 52.01 x 32.01 x 9.02 inches
Item model number MC500
Is Discontinued By Manufacturer No
Manufacturer Part Number MC500
What is a good lightweight hitch wheelchair carrier?
The Titan Ramps Hitch Mounted Wheelchair Carrier with Ramp for Mobility Scooters Luggage Aluminum 500 lb Capacity is a good option.
If you would like to go with the aluminum option click the link below and select aluminum.

Features & details
LIGHTWEIGHT ALUMINUM WHEELCHAIR CARRIER: The hitch mounted carrier is designed for use with 2" class III or IV trailer hitches. The built-in ramp allows you to easy load and unload wheelchairs, scooters, and power chairs with ease. You can even use the carrier to transport luggage!
BUILT IN RAMP FOR EASE OF USE: The wheelchair carrier is equipped with a built in ramp to easily load your power chair, scooter, or wheelchair onto and off of the carrier platform, with no heavy lifting. The ramp features quick action spring pull pins that secures the ramp for transport.
FOLDS DOWN FOR EASY STORAGE: The lightweight aluminum hitch mounted carrier can be flipped up for vertical transport when not in use. The ramp can also be stored in the vertical position when you have a wheelchair loaded, or laid flat when you are not transporting your power chair.
FITS 2 INCH CLASS III AND IV TRAILER HITCHES: The aluminum wheelchair carrier is designed to fit into 2" receiver hitches that are class 3 and 4. This allows the carrier to fit most trucks and SUVs and easily transport your wheelchair or mobility scooter with you. The carrier is also equipped with an anti-tilt bracket for stability.
DIMENSIONS: The overall height of the carrier platform is 6". The carrier long is 33" and is 62" wide, accommodating most all wheelchairs and scooters. The ramp has a length of 58" making the slope the perfect height to load your power chair.
Product information Aluminum
Manufacturer Titan Ramps
Brand Titan Ramps
Manufacturer Part Number ALMCARRIER
Additional Informat
Can I use the Titan Ramps hitch carrier for a scooter?
Then MC500 Titan Ramps Hitch Mounted Wheelchair Carrier with Ramp can be used to transport your scooter. The only restrictions is that the scooter is under 500 pounds and that it completely fits within the tray of the carrier.
Can you transport a electric scooter on bike rack?
Acooriding to Saris Bones Car Bike Rack, Trunk or Hitch Carrier, Mount 2-4 Bicycles Features and Details the 2 mount bike rack can only hold up to 35 pounds for each bike. Therefore you cannot carrier your mobile scooter because electric scooters weigh more than 35 pounds and you don't have the right locking mechanism. The bike rack is not intended to be used for the transport of a eclectic scooter.
If you are in need of a bike rack hitch mount I came across this one. Now this is only for the transport of bikes and nothing more. You can click the link below to find current information and prices.
Saris Bones Car Bike Rack, Trunk or Hitch Carrier, Mount 2-4 Bicycles
Description
4.5 stars out of 5, Bicycling Magazine. Injection-molded arms and legs are the strongest on the market. Built with 100% recyclable,non-rusting materials. Ratcheting anti-sway straps secure and stabilize bikes. Arc-based design fits over most spoilers,and separates bikes on different levels.
Features & details
Best Fit Around compatible with the largest array of popular vehicles Unique dog leg fits over most spoilers including those on popular sedans hatchbacks and SUVs
Lightweight at 11 lbs Rack carries 2 bikes (35/bike)
VIP Treatment premium bike hold downs that are easy to use and quick to load
Arc–based design separates bikes on different levels Articulated rubber feet to protect paint
Strong & Rust-Free injection-molded arms and legs keep the rack solid for years to come built with 100% recyclable materials
If you are in the market for a scooter you can check this one out here.
Features
Plush Seat
Travels 20 Miles on Single Charge
Rear-Wheel Drive, Sealed Transaxle with 24-Volt DC Motor
Electronic Regenerative Braking System
Aluminum Alloy Wheels
Angle Adjustable Armrests – For Extra Comfort
Maximum Speed of 4.5 Mph
Convenient On-Board Charger
Available in Two Attractive Colors
Includes Warranty On:
Frame – 3 Years
Drivertrain – 1 Years
Electronic Components – 1 Year
Batteries – 6 Months
Description
The Zipr Breeze 4 Wheel Scooter is fully upgraded & comes with an array of varied features. The scooter can travel as far as 20 miles on a single charge & comes inclusive of an upgraded seat, angle adjustable arm rests and a basket. Also included are innovative features like, front and rear lights, electromagnetic brakes, aluminum alloy wheels, enhanced secure seat, onboard charger & 32 AH power. The Breeze 4 Wheel Scooter promotes user independence through convenient disassembly. The user can fully move into the scooter.
To sum everything up if you need to transport a bike use a bike rack. If you need to transport a wheelchair or scooter use a hitched ramp carrier designed for the weight and size of your wheelchair or scooter.