Knee walkers or also called knee scooters are a quite unique medical mobility device. The scooter helps you get around when one of your legs or feet is healing from injury. It is a faster way to get around without using crutches. As with all mobile devices, you have to use it the way it is intended. If you don't you can risk getting hurt.
Knee scooters or knee walkers are NOT designed for sitting on. The engineering of the knee rest is NOT made to support all of your body weight and thus may result in tipping over and you getting injured.
In the Peek Knee Cruiser manual step nine in the warnings which you can read here states no sitting on the knee rest because of the lack of support. This is not a proper way to use a scooter and warranties can be voided if damage is done from sitting on it and having an accident.
With not having the proper support for your weight you can tip over, especially if you are making sharp turns and rolling on it. 
What is a knee scooter?
The knee scooter is a mobile device that aids in walking when recovering from an injury. It can take the place of crutches. It is a manual scooter with handlebars, brakes, three to five wheels and a knee rest.

Knee Walkers look like a little scooter and are designed for weight-bearing relief for those who have injuries to a lower leg, ankle or foot. While the bad leg rests on the knee rest your good leg will push off the floor and glide you to your destination.
The handlebars come up to about your waist. The knee rest is about knee level. Both handlebars and knee rest are adjustable. The proper height for the handlebars should let your arms extend straight so that you can keep yourself upright. You will have the proper height on the knee rest when you are standing upright on your good leg and your thigh is at a ninety degree angle to your calf on the injured leg resting on the pad.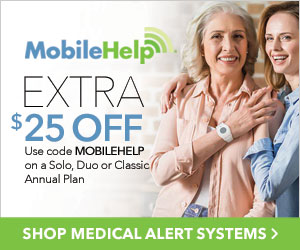 How do you use a knee scooter?
The knee scooter aids in the walking. The injured leg has non –  weight bearing on it and rests on the knee rest. The bottom of the knee to the lower shin should be supported by the knee rest. As you walk your weight will be supported by your knee on the knee rest as your good leg takes a stride. Then you just roll the scooter as your bad leg would take a stride. 
What warnings are there for a knee scooter?
Contact your doctor or PT before using. They may have special instructions for your knee scooter type.
When first starting to use the knee scooter make sure someone starts there to spot you. Go slow and practice turns and go backwards.
Ensure the knee rest is set at the proper height and all locking screws are tight after adjustments.
Make sure the hand brakes work and that they stop the back wheels from moving.
When getting on and off knee rest make sure to squeeze the brake handles and that you are on a flat surface.
Never operate knee scooter when:

near stairs
near escalator
if dizzy
if impaired by drugs or alcohol
going over bumps
up and down hills

DO NOT sit on knee rest. It is not designed to hold your full body weight.
Be careful when transitioning from carpet to hard surface floors and vise versa.
Do not reach for anything while on the knee scooter.
Do not hang anything from the frame. You will offset the balance of the knee scooter and it will tip over. Use a recommended basket.
Advantages of a knee scooter
Mobility across many different surfaces inside and out
Faster and easier than crutches
When you are using it you will have good posture support
Help reduce accidental bumps and stepping on foot
Have a place to put stuff in your basket unlike crutches
Four popular knee scooters
This is the Nova Ortho Med . You can visit the website here to get the most current prices and information.

Used for Foot/Ankle Injuries
Adjustable Knee Pad from 17″ to 22.5″
Adjustable Handle Height from 31″ to 37″
Weight Capacity: 300 lbs.
Overall Weight: 26 lbs.
Overall Folded Dimensions: 33.5″l x 18″w x 18″h
Approximate Patient Height: 5'2″ – 6'4″
The Nova Ortho-Med Turning Knee Walker is an excellent mobility device for patients suffering from foot or ankle injuries. This is an alternative to crutches or folding walkers and allows to maintain an active and more independent lifestyle. The knee pad can be adjusted from 17″ to 22.5″.
Drive Medical Dual Pad Steerable Knee Walker with Basket. You can visit the website here to see the current prices and information.

Features
Ideal for individuals recovering from foot surgery, breaks, sprains, amputation and ulcers of the foot.
Durable, Steel Frame with Silver Vein Finish
Knee walkers can be steered for increased maneuverability.
Two-piece Leg Pad – For Superior Comfort
Tool Free Height Adjustable Leg
8″" Wheels – Ideal for Indoor and Outdoor Use
Deluxe Dual Braking System
Removable Front Basket Included
Includes Limited Lifetime Warranty
Includes Lifetime Warranty on Brake Cable
For those experiencing pain or discomfort following foot surgery, breaks, sprains or ulcers, the Dual Pad Steerable Knee Walker with Basket from Drive Medical is a simple, comfortable, durable, and pain-free crutch alternative. Unlike other knee walkers that offer only forward-facing front wheels, Drive's Steerable Knee Walker features a fully maneuverable pair of front wheels for superior ease of use. Plus, the new two-piece leg pad provides superior user comfort. Tool-free height and left/right leg adjustments let users tailor the Knee Walker to their specific needs. The unit's 8″ wheels make it ideal for indoor and outdoor use and the deluxe dual braking system helps maximize safety. The Dual Pad Steerable Knee Walker with Basket provides quicker mobility and enhanced safety and stability over crutches allowing you to better manage pain and recover more quickly.
Also available at Amazon. Click the link to get the most current price.
ProBasics PMI Knee Walker. You can find current prices and information by visiting the website here.
Features
Comfortable to Use
Tight Turning Radius – Makes Maneuvering Easy
Easy to Squeeze Dual Level Brakes – For Added Safety
Soft, Molded Knee Pad – Provides Comfort to your Knees
Height Adjustable Handle and Seat
Folds Easily – For Storage and Transport
Stroll around even with injured knees with this ProBasics Knee Walker. It is constructed to aid individuals with ankle or foot conditions such as surgery, breaks, sprains, amputation, and ulcers. It features a tight turning radius to make maneuvering easy, easy-to-squeeze dual lever brakes for added safety, and a soft, molded knee pad which provides comfort to your knees. The handle and knee pad heights can also be adjusted to accommodate your desired height. This knee walker folds easily for storage and transport.

Cardinal Health Steerable Knee Walker, Steel. You can visit the website here and get the most up to date prices and information.

Features
8″ Casters
Indoor/Outdoor Use
300 lb weight capacity.
The Cardinal Knee Walker is ideal for individuals recovering from foot surgery, breaks, sprains, amputation, and ulcers of the foot. Padded leg pad provides comfort. Durable, steel frame with silver vein finish; Tool-free height adjustment. Removable discreet storage pouch with Velcro-lock strapping. 

Are knee scooters good for RV's

The knee scooter is an excellent device to use for mobile homes, RV's, cottages, lake houses and hotels. The knee scooter allows you to maneuver in small rooms and hallways. They take up little room to store and some knee scooters can even fold.
With any mobile device along with having an injury you want to be cautious and use the equipment as intended. Using the proper knee scooter at the correct settings for your body will make your recovery so much easier.

What is the best knee scooter for all terrain?
The KneeRover All Terrain is the best knee scooter for rough terrain. You can click the Amazon link below to get the most current price and information.