Rollators are a great way to get around for seniors. I have seen numerous people using rollators at the grocery store, the mall even on the boardwalk at the beach. For users of rollators they usually need transportation to get to their destination to use the rollator as a walking aid. Do all rollators fold up so that you can transport or store them?
All rollators sold at the present time do fold up for easy storage and transporting. Folding up a rollator is usually a quick simple process. Some models involve lifting the seat and pulling up on the lift bar to fold. Other models you need to lift the seat and just push the handlebars together to fold.
Once the rollator is folded up be careful because it may want to tip over. Place it in a closet against the wall for storage. Rollators in the folded position can easily be lifted into a trunk of a car or the backseat. 
A folding front to back rollator, folders front wheels to back wheels.
A folding side to side rollator, folds left side to right side.

How to fold a front to back rollators?
Remove any baskets or accessories. 
Lift the front of the seat up to expose a strap
Pull the strap up which is connected to the lift bar, this will fold the front legs to the back legs.
Be careful because the once the rollator is folded up it will be unsteady.
How to open a front to back rollator?
When ready to use the folded rollator you first have to open it up.
Place the rollator on the floor while holding both handlebars and slightly tilting toward you with only the back wheels touching the ground.
Slowly tilt the rollator forward while holding the handlebars. 
While the front wheels are starting to touch the ground push down on the handle bars.
This action will separate the front wheels from the back wheels and open up.
Make sure the rollator is opened up all the way by pushing down the lift bar all the way until it stops.
Pull down the seat and push it down all the way.
Place your baskets and accessories back on the rollator.
How to fold a side to side rollator?
Pull up on handle of seat
Push handlebars towards each other. 
The side to side rollator has an advantage over front to back rollators. You can maneuver it around on its wheels while still folded up.
How to open a side to side rollator?
Pull handlebars away from each other.
Push the seat down completely down.
What is a good front to back folding rollator for the money?
This rollator from Drive medical is a great entry level option. For current prices you can check out the suppliers website here for Drive Medical Rollator with six inch wheels
Features for the Drive Medical Rollator with six inch wheels.
Height Adjustable Seat – from 18″ to 22″
Height Adjustable Handles
Removable padded backrest
Padded Seat with Zippered Carry Pouch
Removable Padded Backrest
Offset Caster Journals – Provide Strength and Durability
Easy to Use Deluxe Loop Locks
Includes Limited Lifetime Warranty
Description for the Drive Medical Rollator with six inch wheels.
This Adjustable Height Rollator with 6″ Wheels is designed and built with height adjustable seat to accommodate the user's desired seat level. This rollator includes a removable padded backrest that provides extra support when resting. The caster journals are offset to provide strength and durability which is perfect for any terrains. Its height adjustable handles, feature an ergonomic hand grips which offers a more comfortable grip when walking. The deluxe loop locks and serrated edge brakes are easy to squeeze when you need to stop and take a quick rest. It also includes a zippered pouch for the storage of your personal belongings.

Proposition 65 Warning: This product contains a chemical known to the State of California to cause cancer, birth defects, or other reproductive harm.
Specifications for the Drive Medical Rollator with six inch wheels.
Handle Height (max)
38″
Handle Height (min)
29.5″
Width
21″
Length
25″
Seat Depth
12″
Seat Width
13″
Seat Height
18″-22″
Casters
6″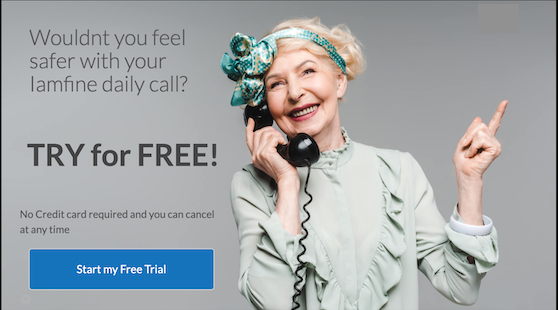 What is a good side to side folding rollator for the money?
This rollator from Drive medical is very heavy duty and durable. For current prices you can check out the suppliers website here Nitro Euro Style Walker Roallator.

Here is another option, tall and white from Amazon
Features of the Nitro Euro Style Walker Rollator.
Brake cable inside frame for added safety. 
Handles height issues easily with a unique push button. 
Adjustable Back support for added comfort. 
Caster fork design enhances turning radius. 
Large 10″ front casters allowing flawless steering and rolling comfort. 
Frame that can fold with one hand. 
Seat is durable and comfortable. 
Zippered storage bag keeping bag securely in place when rollator is open or folded.
Description of the Nitro Euro Style Walker Rollator.
Enhance safety and comfort using The Nitro Euro Style Walker Rollator by Drive Medical. It offers the best in comfort and convenience. The frame is made of a lightweight aluminum material making the rollator very mobile and easy to use; however, it's very durable and designed to be used in any occasion. The large front wheels allow the Nitro to be used on any terrain, indoors or out. The flexible height, adjustable removable back, and the height adjustable ergonomic handles allow for many convenient customization options. The Nitro is also easy for transport due to its frame which can be folded up with one hand, plus it features a durable fold-up handle built into the seat. The Nitro Euro Style Rollator is perfect for anyone who wants a convenient four wheel rollator that operates virtually anywhere.
Specifications of the Nitro Euro Style Walker Rollator.
HCPCS Code 
E0143+E0156
Handle Height
28″ – 31″
Product Weight 
17 lbs.
Seat Dimensions 
18″ (W) x 18″ (H) x 8.5″ (D)
Seat Height 
18″
Shipping Weight 
29 lbs.
Unit Dimensions
23″ (W) x 27.75″ (L)
Warranty Frame 
Limited Lifetime
Warranty Other Components 
5 Year Limited
Weight Capacity 
300 lbs.
I wrote a in-depth blog on The 8 Best Rollators With Seats. In that blog there are features, descriptions and specifications along with videos.
How to Choose Which Rollator is Best for You?
While all rollators provide similar functions, different benefits come with different models. Here are some great questions to ask as you decide which rollator is best for you.
Is travel important to you? If so, something that you can collapse easily and quickly and not take up much space will be a high priority. 
How frequently do you need to sit on walks? If you need frequent rests, you may want to consider heavily weighing in the comfort of the seat and backrest above other aspects. 
What will you be using the rollator for, mostly? If this is meant for help on long walks where you don't need much with you, then the storage options probably won't matter much. But if you plan to use this on trips or outings where you need to be hands-free, make sure you opt for something with proper, safe storage.
Picking the Best Rollator with a Seat?
Stability, size, and functionality are all important to research and discover which type will be best for you. Rollators are an invaluable asset to anyone with mobility issues. All the rollators listed here are excellent options to help make your life easier, safer, and more mobile.