At one point in everyone's life, you are faced with a tough decision: Is it time to enter a retirement community? Whether you are asking that question for a close relative, or yourself, there are many factors to consider before making the move.

Here's what it costs to move to a retirement community: Costs vary for many different reasons. Location, services, and the amount of assistance all determine the total cost to move to a retirement community. Most retirement communities have an entrance fee, monthly costs, and additional amenities. 

Typically, the most important factor for the majority of people is the cost to move to a retirement community. It's never a cheap option, but it can prove to be an improvement for any senior citizen.

Start your packing with these boxes and bubble wrap. Click the Amazon link to get the most current prices.
Costs Associated with Retirement Communities
When deciding whether or not you or your relative should enter a retirement home, there are a few things to consider. The first and most important thing to consider is the type of service you or your relative will need. Different ailments will require different types of attention and will ultimately decide which type of retirement home to move to.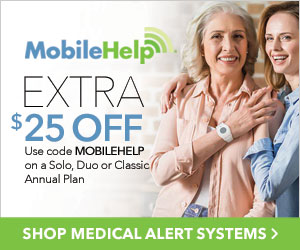 Another huge factor, no matter what type of retirement community you decide on, is the cost. Many different factors can affect the cost, but essentially there are three main costs.

Entry Fees
The first time you will have to pull out your checkbook is to pay for the entry fee. This will also depend on the type of assistance the communities offer. For example, independent living communities include the least amount of on-site care. On the other hand, nursing homes have a full staff working constantly to make sure you are being taken care of.

As a result, entry fees can vary drastically. Entry-level fees can begin as low as $1,500 and reach as high as $600,000.
Fortunately, these entry fees can be refunded under two conditions, if allowed by the retirement community. The first is if the individual decides to move away from the retirement community. Another way you could receive a refund is if the individual passes away. Again, this all depends on the retirement home's policies.
Monthly Fees
Another fee that can be influenced by many factors is the monthly fees. Fortunately, these fees shouldn't change over time unless you adjust any of the services you receive. Often the monthly fees simply cover the rent and amenities included with the retirement community.

The amenities included in these communities are meant to make the individual's life easier and safer. Independent living communities have fewer amenities than nursing homes to ensure the individual still has a sense of independence. Unfortunately, the more amenities within the community, the more the monthly fees will be.

On average, monthly costs can range from $1,500 a month to $10,000+ a month. This may seem outrageous, and an automatic red flag, but these costs are warranted with what these retirement communities offer.
Additional Services
As mentioned, the entry fee and monthly fees can be different for every retirement community. Most often, if the retirement community is asking for more money than average, they offer exclusive amenities you can't find anywhere else. These amenities can sometimes be crucial for individuals with certain needs. Here are a few additional amenities you may find at a retirement community:

On-site medical resources
24/7 medical assistance ready at the push of a button
Laundry
Home organization and cleaning
Yard maintenance
Fitness center
Swimming pool or golf course
Weekly social events
Upscale dining
Not all of these amenities are necessary or included. Have an honest discussion with yourself or a relative to figure out what amenities will be required, and which are additional perks. By finding a retirement community that offers exactly what you need, instead of what you want, then your cost of living is more likely to be within your price range.

Types of Retirement Communities
Now, the cost is heavily influenced by the type of retirement community you require. There are four different types of retirement communities: independent living communities, assisted living communities, nursing homes, and memory/ special care facilities. Most often, the type of retirement community is determined by the amount of independence offered by the community.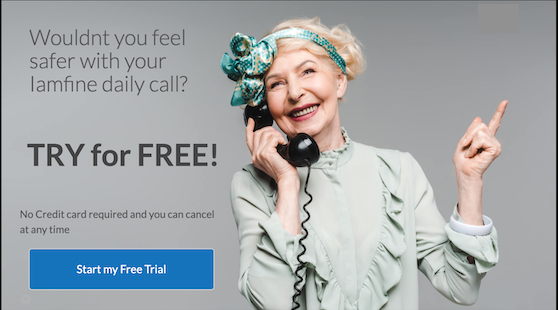 Independent Living Communities
These are at the top of the list in terms of independence. Independent living communities often consist of several apartments or homes within one community. Individuals living within these homes will have the most freedom to do as they please, making it perfect for someone who is on the fence about living in a retirement home.

Individuals living here will have the opportunity to access transportation, laundry, and other services that other retirement communities simply won't allow you to have, due to safety.

The difference between living independently and living in an independent living community is the assistance that is available at the push of a button. Often this assistance is seen mowing the lawns or taking care of in-house calls. This is perfect for anyone who needs little to no assistance but still wants an option present. For more information on independent living.

The average cost to live in an independent living community is anywhere between $1,500 to $10,000 a month.  
Assisted Living Communities
The next step below independent living communities is assisted living communities. These are very similar to the previously mentioned retirement community but has a bit more assistance. These are great for anyone who still appreciates their independence but also admits to needing help with day to day activities.

These assisted living communities often resemble a mass number of one-bedroom apartments. 24/7 assistance is available for all residents. Whether it's a minor fall, you can't reach something, or just need help to get out of the bathtub, attendants are there to help. For more information on assisted living

Another big difference between assisted living and independent living is the introduction of social events throughout the week, month, and year. These events are intended to keep residents social and active. Here are a few social events that assisted living communities often have: 

Bingo night
Arts and crafts
Book clubs
Fitness 
Dancing
The average cost to live in an assisted living community is around $4,000 a month. 

Nursing Homes
The next available option for senior citizens is nursing homes. These are the types of facilities that often come to mind when thinking about retirement homes. There is much less privacy and independence in these homes. Usually, individuals living in nursing homes are unable to take care of themselves and require additional help just to get through the day.

Nursing homes closely resemble hospitals, with patients sometimes sharing one single room, divided by a sliding sheet. The assistance at these nursing homes are often licensed professionals who are trained to handle patients that require a lot of attention.

These homes offer an immense number of amenities for their patients. As a result, the cost of living is much higher than any other retirement community. Here are a few extra services offered at nursing homes:

Daily medical administration
Cleaning and laundry
Immediate on-call assistance
Scheduled events and routines
Cafeteria-style dinner brought to the patient
24/7 assistance
The average cost to live in a nursing home is around $200 a day, or around $6000 a month.  

Memory/ Special Care Units
The last type of retirement home is memory care or special care units. These are for individuals who really can't take care of themselves at all. Often, the residents of memory/ special care units suffer from debilitating conditions that limit their quality of life, such as Alzheimer's or dementia.

Like nursing homes, professional assistance is provided at every hour of the day. These medical professionals ensure the residents' lives are going as they should. Often they provide medicine, help with bathing, and are available at any time. These communities are perfect for anyone who can't perform simple tasks by themselves.

The average cost to live in a memory/ special care unit is around $200 a day, or around $6000 a month. 

Are Retirement Communities a Good Value?
Now that you have all of this information, the real question arises. Is this all worth it? Are retirement communities a good value for what you are getting? The answer can be tricky but attainable.

There are many things you must consider before selecting a retirement community. However, ultimately, retirement communities are a way to continue living comfortably and safely with additional assistance. If you believe a retirement community may enhance your quality of life, then it may be a good idea.  
Things to Consider
As mentioned, there are many things to consider when choosing a retirement community, or if it's even the right decision for you or your family member. Before anything, sit down with yourself or your family member and explore all of the options. Here are a few things to consider during this decision.

Establish Requirements- Every senior requires a little additional help, whether they want to admit it or not. Some require help with their medication, while others need help getting from point A to point B. Some seniors require help remembering to take their medicine, while others only need help with maintaining their yard.

Finances- This is another crucial conversation you must have before any decisions are made. Ask yourself, realistically, can I afford to put myself or my relative in a nursing home. Of course, some retirement homes offer financial assistance or accept Medicare, but the costs can still be overwhelming. 

Location- Location is important for two reasons: first, because it can influence the cost of living. Retiring in an area that is on the nicer side of town will cost more than living elsewhere. Secondly, it's important to consider important places you should be near, such as family, a pharmacy, or a hospital. 

Research- Every retirement community has a website, and usually, you are allowed to visit them before you commit to anything. Since there are always several retirement communities in your area, it's best to research as much as possible to ensure you or your family member is going to the best facility possible. 

Take a moment to go over all these variables before making any decisions. It can be a challenge to get away from a nursing home or transfer to a new one once you are there. No matter what kind of assistance you or your family member needs, it's important to find the perfect one. 
Aging at Home
For some people, the thought of moving into a retirement community sounds unlikely. Whether it's due to low-income or person preference, many people believe they are going to retire in their own homes. Unfortunately, many problems could arise from caring for yourself, especially as you age.

This isn't to say the idea is impossible. If you have another relative or close friend who is willing to check in on you as much as you need, then it's possible. In reality, as you age, the likelihood of an accident increases. It only takes one accident to alter your life completely.

Once that happens, you may have to change the dynamic of the living situation. For example, one slip down the stairs can break an ankle, making it impossible to move on your own. In this situation, mobility becomes the main issue. Unless your house is already wheelchair accessible, you will have to make some adjustments.

Another possible scenario that may lead you to a retirement community is if you notice your family member is losing the ability to take care of themselves as they live on their own. This could be from forgetting to take their medicine or are unable to keep their house tidy. 

Outfitting a Home for a Senior 
If you do decide to live in your own home when you are elderly, you may notice you will require additional tools around your house. Here are a few other things to consider having if you want to live at your own home for retirement:

Ramp
Wider doorways
Accessible bathtub
Easy-grip appliances
Improved lighting
As you can see, the cost of retiring at home can quickly add up. 

At-Home Health Care and House Maintenance
Another thing to consider is the medicinal administration. Sometimes it's not as easy as taking a few pills every day. Some people may need help remembering to take certain medication, while others may need help administering it. Most often, a family member won't be able to provide that type of professional assistance.

Another concern is house maintenance. If mobility becomes an issue, then a person's house can quickly become unorganized and unkempt. As a result, this will alter the mood of whoever is living there dramatically.

When it comes down to it, retirement homes may seem overpriced or unnecessary, but living at home can be just as expensive. As time progresses, you will realize you will need more help with the simple task of living. For some people, the hardest part of going to a retirement community is admitting they need to.

Overall, retirement communities can be the best thing for someone struggling to live on their own. Some will offer independence that you thought wasn't possible within retirement communities. All you have to do is sit down and consider the options and if you can afford it. If you believe this is something that will benefit you, then this will be worth it. 

Having the Conversation About Retirement Plans
At one point in everyone's life, this discussion will arise. Some people may have to put their pride to the side before admitting they could benefit from living in a retirement home. In reality, a retirement community can just enough help to keep the momentum going in your life.

Before making any decisions, put some time into thinking about what kind of retirement community you or your family needs. Each one offers a level of dependence and structure that caters to everyone's needs. If you are someone who only needs help keeping the yard together and wants help occasionally, an independent living community may be what you need.

On the other hand, individuals who require much more help, whether it's because of mobility or health, may need to consider retirement communities with heavier assistance.

Choosing the Right Retirement Community in the Right Budget
There are many factors that are associated with choosing the right retirement community. This is likely going to be a decision you live with for the rest of your life, so it's important to be comfortable wherever you end up. And knowing what to expect in terms of cost, is vital, especially when you are on a fixed income.

While again at home is an option for some, expenses – especially home health – can quickly pile up, and patience can run thin among family members. At the end of the day, it may be worth it, in the long run, to invest in moving to a retirement community.

It can be a scary thing to make this decision. It's difficult for a senior to leave home and admit they need help with living. However, retirement communities offer features, amenities, and a social situation among peers. There are a host of positive reasons people choose to save up for the retirement community of their choice.