There are many options when trying to find the right walking assist device for yourself or a loved one. Rollators are great for those who need to sit or rest frequently and for people who have trouble lifting due to weakness or injury. 
Most rollators weigh between 15 and 20 pounds. Lightweight models weigh as little as 10 pounds and some heavy-duty units weigh up to 29 pounds. A rollator's actual weight depends on its size and the materials used in manufacturing.
Rollators have four wheels with breaks to support users who have difficulty walking. They do not require lifting for motion and are perfect for users who can maintain their balance but suffer from upper body weakness or fatigue. In this article, we will compare the weights of the different styles of rollators and their features. 
Rollator Weight
The weight of a rollator unit is dependent on its size and functionality.  For example, taller units and stand up models provide assistance for users that standard options may not. Adjustable rollators have extendable handles with the ability to manipulate the seat and backrest. These require extra materials to manufacture adding to the weight of the device.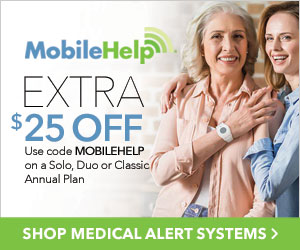 Some rollators are built to transport medical equipment such as oxygen tanks. These assisted walking devices usually require heavier materials to help support the user and cargo. The accessories available to support the equipment will also add to the overall weight of the unit.
Since rollators have wheels, weight is not typically an issue for users. In fact, some people prefer a heavier model claiming they feel more sturdy. The most common concerns regarding rollator weight revolve around loading and unloading while transporting them between uses. I have a article here about the best 8 rollators with seats.
Lightweight Rollators
When considering a walking assist device, a lightweight rollator may seem like the logical choice. They are easy to maneuver, cost less than heavier models, and can be lifted in and out of vehicles without strain. Most often, they are more compact than other models but just as durable as heavier options. 

Some lightweight options only have 3 wheels making them even more compact. This increases maneuverability and space needed for storage. Fewer wheels decrease stability in some models and are not recommended for outdoor use. 
User size is another factor in considering lightweight rollator options. Many lightweight options have low weight restrictions (around 250 pounds) and may not be suitable for all users. These top-rated lightweight rollators provide bulk-free functionality and support:
byAcre Carbon Ultralight
Weighing only 10 pounds, the byAcre Carbon Ultralight is the lightest medically-approved rollator in the world. 
Pros: The Carbon Ultralight boasts a carbon fiber frame and is available in both standard and wide track models. Large 8-inch with 360-degree motions allow for increased mobility. The height adjusts from 31 to 36 inches and a removable backrest is available. 
Cons: The Carbon Ultralight seat is not padded and only supports users up to 285 pounds. There are no storage options available and it is recommended that this model not be used to transport personal medical equipment. 

Click the Amazon link to get the most up to date price.
Details
Strong, ultralightweight carbon ber frame supports up to 285 lbs.
Hidden, through-the-frame brake cables
Soft, inverted handles support good posture & comfort
Shock absorbing frame & tires
Folds together smoothly & easily
Comes fully assembled
Medline Freedom Mobility
The Medline Freedom Mobility is another great option weighing in at only 11 pounds. 
Pros: The Freedom Mobility features Medline's easy grip breaks making it extra safe for users. The arms and seat are adjustable and the seat and included backrest are padded. The unit is foldable for easy transportation and includes a removable storage bag for personal items. 
Cons: The Freedom Mobility is not suggested for rugged terrain and only supports users under 250 pounds.
Click the Amazon link to get the most up to date price.
Details
Lightweight aluminum rollator, easy grip brakes for added safety plus 6-inch wheels/casters.
Arms and seat are height adjustable to accommodate users 4'11" to 6'4″
Convenient removable storage bag under seat with adjustable shoulder strap.
Handles 17 inches apart, Seat height adjustment 18 inches – 23 inches Overall height adjustment 29 inches – 36 inches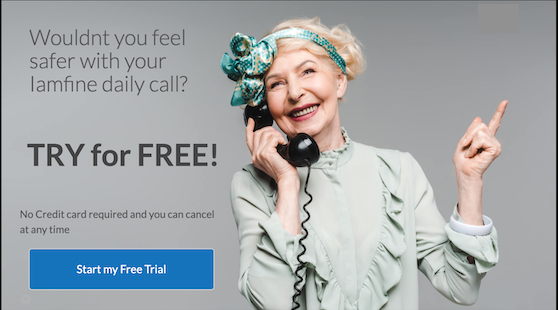 Standard Rollators
Although heavier, standard models are a great option and make up the majority of rollator purchases. They are still easy to maneuver and transport but offer a bit more stability than lighter options. Standard models often have larger wheels and can be used outdoors and on more rugged terrain. 
Standard models often include adjustable, padded seats and a wide variety of storage options. Most of them support users up to 350 pounds. Check out these award-winning standard rollators that combine maneuverability and comfort:
Nova Traveler
The Nova Traveler weighs in at 16.5 pounds. 
Pros: The Traveler's three-wheel design makes it perfect for navigating small spaces. It includes a storage bag, a basket, and a tray. This unit is built for users ranging from 5'4" to 6'2".
Cons: The Traveler does not have a seat for users and only supports 250 pounds. The three-wheel design is not recommended for outdoor use since it is less stable on rugged terrain. 

Click the Amazon link to get the most up to date price.
Details
The Traveler is the ideal walker for maneuvering in small spaces and folds up in seconds. It comes with a tray, large zippered storage pouch and basket.  This is ideal for food and small items such as a cell phone or sandwich. Tray Dimensions: 9.5″W x 8″D; Pouch Dimensions: 11.75″W x 9″D x 11.75″H; Basket Dimensions: 9.5″W x 8″D x 9.5″H
All-Terrain 8″ rubber wheels with a 1 3/4″ wide base, NOVA's wheels are durable, great for indoor and outdoor. Hand brakes are uniquely designed for maximum comfort. Locking  the brakes takes just a gentle push downward on the lever and a pull upwards to release. 
Recommended user height is 5'4″ – 6'2"; Weight Capacity is 250 lb.; Handle height adjustable from 33.25″-37″; Width between handles: 12″; Overall dimensions: 23.5″W x 24.5"D x 37"H
NOVA walkers are built for life and backed by the best service and warranty.  The NOVA Traveler has a Lifetime Limited Warranty on the frame and 5 Warranty on the Brakes.

Drive Medical Nitro DLX
The Drive Medical Nitro DLX is an excellent example of a standard rollator weighing about 17.5 pounds. 
Pros: The Nitro DLX has 10-inch wheels increasing maneuverability. It has a unique one-hand closing system making it easy to store and transport. This model includes a durable storage bag and can support up to 300 pounds. 
Cons: The narrow wheels are not recommended for rugged terrain or outdoor use. 

Click the Amazon link to get the most up to date price.
Details
10 inch front casters allow excellent steering and rolling comfort
Easily folds with one hand to ultra-compact size for storage
Cross-brace design allows for side-to-side folding and added stability
Comfortable seat separates allowing unit to fold
Removable deluxe zippered storage bag with unique attachment to keep bag securely in place when open or folded
Overall dimensions: 28 inch(l) x 24 inch(w) x 33.5 inch(h); seat dimensions: 10.75 inch(d) x 18 inch(w) x 20 inch(h); handle height: 33.5 inch-38.5 inch; weight capacity: 300 lbs
Back support height easily adjusts with tool-free thumb screw
Caster fork design enhances turning radius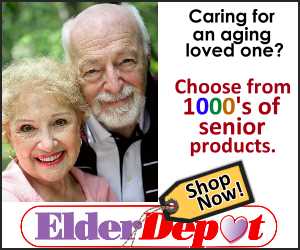 Healthcare Direct 100RA
One of the best-priced options on the list, the Healthcare Direct 100RA weighs in at 20 pounds. 
Pros: The 100RA has a strong steel frame and can support up to 350 pounds. It has a 12 x 12-inch padded seat and backrest. The unit includes a storage bag and additional accessories are available. 
Cons: The 100RA has six-inch wheels that are not recommended for outdoor use and may decrease mobility in tight space. At 20 pounds, it might be difficult for some users to store and transport. 

Click the Amazon link to get the most up to date price.
Details
Distance Between Handles: 17.5 inches
Overall Width: 23.75 inches (Fits through most standard doors)
Seat Height: 21 inches
Heavy Duty Rollators
Heavy Duty models (sometimes called bariatric rollators) are designed for large users and have some great benefits. These units are built for functionality with larger storage options and helpful accessories. Heavy-duty models often have reinforced wheels making them great for rugged terrain.
Heavy-duty models still include adjustable, padded seats and most have a variety of storage options. They are designed to support users up to 500 pounds. These first-class heavy duty rollators offer generous storage and reinforced assistance:
OasisSpace Stand-Up
The OasisSpace Stand-Up rollator weighs 28 pounds and is designed for the active adult. 
Pros: The Stand-Up has 10-inch front wheels with increased mobility technology. The upright design and forearm support are designed for indoor and outdoor adventures. The unique push forward hand breaks are designed to prevent falls. It comes with an extra-large storage bag and a variety of storage accessories are available. Suggested for users up to 6'4" and supports up to 450 pounds. 
Cons: The Stand-Up does not fold and must be disassembled and placed into a storage case for travel. The upright design does not allow for a relaxed posture without sitting. 

Click the Amazon link to get the most up to date price.
Details
OasisSpace Rollator has approved medical certificate, the highest medical standards of rollator. 6 months warranty for quality related issues
It comes with 10" front wheels and 8" rear wheels and 360°swivel front wheels for easy maneuvering. Rugged for indoor and outdoor. Ergonomic hand brakes, push forward to slow or stop.
Padded armrest that keeps your forearms resting at a natural level, taking pressure off your shoulder and back. The oval tube can be raised and lowered ranging 39"- 48". Provides better upper torso support.
Removable backrest.
The unique folding design allows you to adjust the width of the rollator. It permits you to navigate narrow spaces. The front wheels can be easily folded, and the rear legs removed, allowing you put your rollator in the travel case, a car trunk or cabinet
Medline Bariatric Rolling Walker
The Medline Bariatric Rolling Walker is a 25-pound rollator build for functionality and stability.
Pros: The Bariatric Rolling Walker is designed to support up to 500 pounds with its reinforced steel frame. Large 8-inch wheels with 360-degree rotation allow for increased mobility. The unit fold for easy storage and transportation. The rollator has an extra-large 17.5 x 14-inch adjustable padded seat. 
Cons: The Bariatric Rolling Walker's reinforced design makes it wider than most rollators, this can restrict maneuverability in small spaces. The seat height (22") is not adjustable. Though compact when folded, the weight of the unit can make it difficult for the user to lift. 

Click the Amazon link to get the most up to date price.
Details
Smooth rolling 8 inch wheels with reinforced spokes for extra strength easily roll on all indoor surfaces and outdoor terrain
Folds flat for easy storage and transportation.
Wide 17.5 inch x 14 inch padded seat with velcro pocket underneath, Width between handles: 23.5 inches, Overall rollator dimensions: 29″ W x 44.5″ H x 29″ D (may not fit through all door frames)
Handles adjust from 31.5″ – 37.5″. Measurements from floor to seat: 22″ (not adjustable).

Days Steel Bariatric Rollator
The Days Steel Bariatric Rollator is an incredibly secure option for large users weighing 28 pounds. 
Pros: The Days' reinforced steel frame supports up to 700 pounds. The unit comes with a padded 14 x 18.5-inch padded seat and backrest. The rollator's handles are adjustable and fit a user up to 6'2". It has a wire basket for storage and accessories available for storing personal medical equipment. 
Cons: The Day's unit is not collapsable making it difficult to transport and lift. The seat is high and not adjustable making it uncomfortable for some users. 

Click the Amazon link to get the most up to date price.
Details
Rollator has four wheels for helping patients increase or maintain mobility, lockable hand brakes for control and to stop walker, and padded seat
Durable steel daily living aid adjusts from 34. 5″ to 39″ H, with overall size measurements of 30. 5W" by 26″D, seat measures 14″by 18. 5″, has a width between the handles of 22″ and sits 21. 5″ from the ground
Secure walker has a strong steel frame to allow for added support, ideal for bariatric patients to give support and a place to sit in any location
Conclusion
Rollators range in weight. The range of units is as varied as the people using them. The right option for you should be based on individual needs and mobility levels.