Florida is often regarded as the best state for retirement, and of the countless retirement communities found there, The Villages is undoubtedly one of the most popular and well-renowned. Located northwest of the bustling city of Orlando, The Villages is a highly sought-after destination for retirees for its ideal location, stunning housing, and unparalleled amenities. Of course, all of these luxuries come at a price, and retirees nationwide want to know what it is. 
The Villages' "Lifestyle Portfolio" estimates the average resident's monthly cost of living at $1,010.17, but $4,000 is a more accurate estimate. It's has a 103 rank on the cost of living index, placing it marginally above the state (102.8) andnational (100) average. Still, various factors can significantly affect this figure and ranking. 
In this article, we will break down what contributes to the cost of living in The Villages, Florida, and if the average monthly cost of living they state in the "Lifestyle Portfolio" is accurate. You'll learn about typical expenses here, such as housing, groceries, taxes, and more, so you can make an informed decision whether this is an affordable retirement location for you.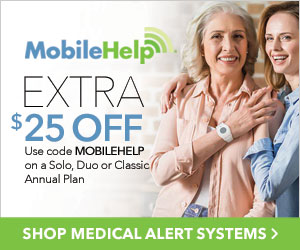 Is The Villages Cost of Living Estimate Accurate?
Any retiree interested in moving to The Villages who want more information about the community can request a free DVD and lifestyle portfolio on their website. These resources will tell you more about what The Villages have to offer active adults over 55-years-old, including their estimation for the average monthly cost of living, which they state is around $1,010.17 ($1,039 a month on other sources). But is this accurate?
The Villages estimated monthly cost of living is abysmally low and entirely unrealistic. Considering the average retiree pays between $758 and $1,261 per month on housing alone, it is unfeasible to think they could get by only spending just over $1,000 for all monthly expenses. After breaking down the most common factors that contribute to the average person's cost of living, a more accurate monthly estimate is around $4,000.
Of course, not everyone lives the same way, so there are certainly expenses some retirees could cut out entirely to lower this cost. That being said since all retirees in The Villages utilize the same resources (ex. grocery stores) and are subject to similarcharges and fees (ex. mortgage, property taxes), it's reasonable to assume any retiree living in The Villages would be paying at least $3,000-$4,000 a month to live here, if not more.  

The Villages: Cost of Living Breakdown
After reading how drastically The Villages' cost of living differs from our estimated cost, you might be wondering where that $3,000 gap is coming from? The answer is that the estimate stated in The Villages' "Lifestyle Portfolio" is missing a significant number of additional costs and factors that would contribute to any retiree's cost of living, along with some that might be more preference-based.
The most significant expenses that contribute to the overall cost of living in The Villages include:• Mortgage• Utilities and amenities• Homeowners insurance• Community Development Districts Assessment• Income, sales, and property taxes• Groceries• Golf• Misc. costs
When creating their "Lifestyle Portfolio," The Villages tends to only cover the most essential expenses, such as utilities and mortgage payments, and leave out a number of other expenses on this list, particularly some of the more miscellaneous fees like landscaping and maintenance. 
Let's break down these sections individually and discuss how much a retiree can expect to spend monthly on each and how this results in that $3,000-$4,000 range for their cost of living rather than that $1,000 or so they might have been told. 

Mortgage
The most significant monthly expense for any retiree is going to be their monthly mortgage payments, but how much they pay is highly dependent on which housing series they purchase.
At The Village, retirees have the option to purchase one of five housing model series:• Patio Villa Series: average sale price is $207,000• Courtyard Villa Series: average sale price is $310,000• Cottage Home & Villa Series: average sale price is$265,000• Verandas Series: average sale price is $449,000• Designer Series: average sale price is $362,000
For comparison's sake, the median sale price of single-family existing homes in Florida is currently estimated at about $355,000, so most of these homes actually cost below the state average. This is good news for interested retires, but since you can safely assume no one is paying for these homes in full, you have to consider how much these homes will cost monthly,including mortgage and utilities. 
In terms of the mortgage, a retiree's monthly payment is going to vary depending on which series they choose, how much they put down on the home when obtaining the loan for the mortgage, and the mortgages' fixed rate.
Typically, lenders will request recipients to put down 20% on the purchase when getting a mortgage loan. Add that to the average interest rate in Florida of 3.661% for a 30-year loan, and the monthly mortgages payments for a home in The Village are as follows:• Patio Villa Series: $960• Courtyard Villa Series: $1,406• Cottage Home & Villa Series: $1,211• Veranda Series: $2,007• Designer Series: $1,639
As you can see, this expense alone exceeds the estimate The Village provides, which is probably its biggest discrepancy. In the "Lifestyle Portfolio," the community seems to assume retires will be putting down more money upfront, and therefore, paying less here, which most likely won't be the case.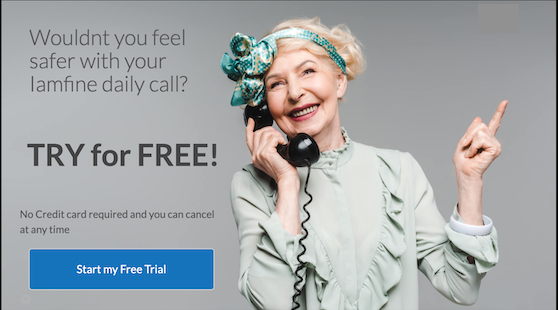 Utilities and Amenities
Next to your mortgage payment, the most important housing expense you'll have is your various utilities. While this expense can be difficult to estimate since it varies by household, there are average figures you can find provided by The Village, based on the homes in their community.
Below is a chart depicting the average monthly cost of each home series The Village offers its residents for purchase.
| | | | | | |
| --- | --- | --- | --- | --- | --- |
|   | Patio Villa | Courtyard Villa | Cottage Home& Villa  | Veranda | Designer |
| Monthly amenity fee | $164.00 | $164.00 | $164.00 | $164.00 | $164.00 |
| Trash collection | $22.00 | $22.00 | $22.00 | $22.00 | $22.00 |
| Average sewer | $40.00 | $40.00 | $40.00 | $40.00 | $40.00 |
| Average water | $30.00 | $30.00 | $40.00 | $50.00 | $50.00 |
| Average gas/electric | $90.00 | $100.00 | $100.00 | $150.00 | $150.00 |
| Total | $346.00 | $356.00 | $366.00 | $426.00 | $426.00 |
Overall, these estimates are fairly reasonable, but home features, such as a pool, can increase them by another $100-$200. Most households will want some form of Internet and cable provider, which The Village has estimated at $60 on average. Thisexcludes any phone costs, but since the landline is quickly dying out in modern homes, we don't see an issue with excluding this expense. 
Homeowners Insurance
Homeowners insurance is a universal necessity, but its monthly cost can change depending on location, home value, what kinds of coverage you purchase, and other factors. 
In the case of homes in The Village, the average estimated monthly cost of homeowners insurance is around $100. Residents in the smaller and cheaper series can get away with paying $70-$90, but the larger and more recently renovated homes will usually cost $85-$100.
Of course, you can cut corners in expenses here by not paying for homeowners insurance or only purchasing the bare minimum rather than the more extensive coverage that can be $300+ monthly.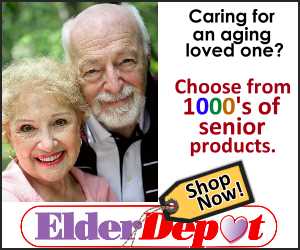 Community Development Districts
If you've never heard of a Community Development Districts assessment, don't worry; you're not alone. Essentially, the CDD is a governmental unit that issues Special Assessment Revenue Bonds to finance community infrastructure. To ensure these infrastructures are at the highest levels, they will conduct regular assessments along with a maintenance assessment. 
Homeowners in The Village will be charged a monthly CDD-related fire, bond, and maintenance fee ranging from $120-$220. How much you pay is largely dependent on how old your home is (older homes pay less) and how many homes are in your CDD region (the more homes are present, the lower the bond cost). 
There are also a number of homes that are part of The Village community but don't reside within a CDD and, therefore, don't need to pay these monthly expenses. Another potential circumstance is that the bond is paid off before you move in, in which case you won't have to pay the expense. 
Income, Sales, and Property Taxes
Another common expense retirees will have to factor in when moving to The Villages is the income, sales, and property taxes. Taxes, in general, are often one of the most common reasons why retirees move from their home state, so it's important to know whether you're getting a tax break when moving here or if you'll actually be paying more. 
An immediate benefit of retiring in Florida is that there is no income tax to worry about, so you already save money here if you previously lived in a state with income tax. 
Sales tax in The Villages is currently 7%, including Florida's 6% sales tax and a 1.0% sales tax for residents in Sumter, Lake, and Marion counties.
There are a few factors that contribute to property taxes in The Villages. One is which county your residence resides in, and the other is the assessed value of your home. If you live in Sumter County and have a Patio Villa Series home, you'll have the cheapest property taxes, as this is the lowest value home in the county with the lowest tax rate of $13 per $1,000 in assessed value.
Overall, The Village estimates that residents will spend $213-$525 monthly on taxes, but it is unclear which taxes they include in this estimate. 
Groceries
The cost of groceries is another subjective cost, but it is an essential expense to include nonetheless. An article by Bankrate has the average monthly grocery cost estimated at $500, which seems like a reasonable figure. The Bureau of Labor Statistics estimates the average citizen spends $386.92 per month on groceries, so considering the cost of groceries in The Villages' counties appear relatively average, it's safe to assume retirees here will spend anywhere from $350-$500 on this expense. 
Golf (Cart, Insurance, Assistance)
This might seem like an odd expense to place on this list, but it is one of the reasons why The Villages' overall cost of living estimate is lower than it should be. 
A significant reason why retirees enjoy The Villages is that it has 711 holes of golf spread out across 12 championship courses, 40 executive courses, and 2 specialty courses. Even better, golfing on these courses is completely free for residents. However, the golf carts are not.
There are four locations within The Villages themselves where retirees can rent or purchase a golf cart. While renting is certainly the more budget-friendly option, most retirees will actually invest in purchasing their own. One of the reasons for this is because they're allowed to legally drive golf carts on the roads here, so many retirees will actually sell their cars and opt for the convenience of a golf cart instead. 
On average, a golf cart costs about $5,000 to $7,000 for the smaller models with fewer features. This means retirees would be paying about $400-$600 on a monthly payment. Additionally, since many retirees drive their golf carts so frequently, most will spend the monthly $12 for insurance and $5 for roadside assistance. 
While this is technically a very individual-based expense versus a mortgage payment, so many retirees in The Villages own or rent a golf cart that it's worth including in their monthly living expenses. 
Additional Miscellaneous Costs for living in The Villages
In addition to all of the monthly expenses we've already listed, there are a number of others that many retirees at The Villages would pay for. These are the costs that are deemed less essential but can make a significant difference in their overall cost of living.
Additional miscellaneous expenses when living at The Villages include:• Landscaping: $100• Pest control: $100• Termite bond: $15• Exterior maintenance: $40• Drinks/dining out: $400• Newspapers: $16• TheVillages.net newsletter: $8• Entertainment: $200
Many of these, like dining out and entertainment, are rough estimates based on the resources available and national averages, while others, such as The Villages' newsletter, are concrete costs you can find on their website. 
Final Thoughts
Although it would certainly be a dream come true for most to live in The Villages for $1,000, retirees who are strongly considering this option should recognize they're more likely to be spending anywhere between $3,000-$4,000 monthly on their living expenses. Luckily, this more realistic estimate isn't much higher than the average cost of living in most retirement communities, which can range from $1,500 to $4,000 a month, so don't count The Villages out just yet. 
The price of living here might be a bit high, but it comes with some of the most exceptional perks you won't find in any other retirement community. If you're an active retiree who loves to golf, socialize with your 55+ -year-old neighbors, and bask in the Florida sun, then The Villages might be the ideal place for you.