A safety grab bar is one of those necessities that come with the aging process. These are great innovations, capable of preventing injuries and, at times, even death. This simple yet significant addition to any home can become an extended hand of help when home alone, especially for those with aging loved ones. 
According to the federal guidelines, it is required for a safety grab bar to be able to support up to 250 pounds. This is because a grab bar is meant to support the user's full body weight without losing steadiness.
A grab bar is a common addition to the bathroom of the elderly or anyone with limited balance. They are securely mounted on the bathroom wall, providing those with physical limitations, stability, and support when getting in and out of the shower or tub. They are usually installed about three feet above the floor of the shower or bath and have to be screwed into the wall studs.
They come in different designs and sizes, accommodating each buyer's specific needs and aesthetics. There is a variety of external factors and knowledge that comes when choosing the right safety bar for you, as well as meeting the proper installation requirements. Continue reading below, where we briefly describe the most important factors to consider before choosing and installing a grab bar for you or a loved one.  
Why Install a Grab Bar?
The majority of safety bars users find themselves making the most use of their grab bars in the bathroom, typically:
Above the toilet seat
Close to the sink
Inside and outside the shower or tub
The shower or tub is where the most reported cases of falls happen due to the humidity and slippery environment. Falls are dangerous for seniors – the National Council on Aging reports that a senior is treated in an emergency room for a fall every 11 seconds. Reducing falls is essential for the safety of older adults. And grab bars help do just that. 

Click on the Amazon links below to get the most current prices.
Are Suction Grab Bars Safe
Suction grab bars are safe, but not as safe as a fixed mounted grab bar. Suction grab bars offer additional stability and balance for life-saving aid. They are not intended to be used for full weight support. Their insubstantial approach to mounting means there are safer choices.
 If a grab bar presents wavering signs at the moment of holding, there is nothing that can assure it will not fail at the moment of a fall, making it unreliable. I have a post all about the safety of suction grab bars here.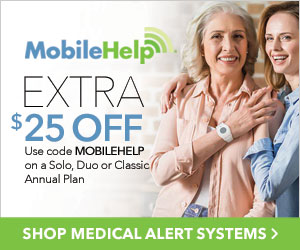 Choosing and Installing the Proper Grab Bar 
Grab bar safety is usually the number priority in mind of those considering the installation of one. This is why, before anything else, the perfect grab bar for any buyer should be able to support their body weight, providing a strong grip and support. The top factors to consider are:
Color and Visualization
When it comes to color and visualization, it is crucial users choose a color that allows for easy and quick visualization. If a user's bathroom wall color is dark, a bronze grab bar is an absolute no, as it would prevent the user from quick visibility in case of emergency. It is always recommended to choose a color that quickly stands out from your wall color pattern.
Aesthetics
Besides choosing a color that stands out, thankfully, most buyers do not need to compromise aesthetics when choosing to install a safety bar. 
There are a variety of options to choose from, including specific designs that allowed for them to look simply like another soap or toilet paper roll holder, and when properly and professionally installed, they can look very pleasing to the eyes. 
Strong Grip
Last but very importantly, it is essential your safety bar of choice is able to provide you or your loved one a stable grip. Not being able to hold tight to the grab bar with slippery hands is more than likely able to make the grab bar unreliable. 
We recommend a grab bar with a vinyl covering or some texture hand support added to the back of the bar. 

Should Grab Bars Be Installed Professionally?
If it's within your budget to hire an expert, such as a licensed plumber, to install your grab bar, go for it. Depending on the materials in your shower, you may need a professional to know how to properly mount a bar and ensure it is secure and able to bear the weight of anyone using it.
Professional installation does offer peace of mind for a fixture with the sole purpose of preventing falls and injury. However, this can be a DIY project for those with the right tools and the appropriate instructions. You can often find a tutorial from a home improvement store or even watch a pro or two online before you tackle this important job. 


Should Grabs Be Placed Vertically or Horizontally?
There is no absolute answer for this one; it all depends on the user's strength, height, and specific needs. Whether you should consider a horizontal, vertical, or diagonal grab bar or a combination depends on the following factors:
Vertical grab bars are great when placed outside the shower, allowing for users to hold tight while steeping out. They also take less wall space if this is something to be concerned about. These tend to be better for those with less strength or suffering from joint pain, as they do not require as much shoulder strength or raising of the arm as horizontal ones. 
Horizontal grab bars are usually used for those who still have enough arm strength, make it easier to get off a wheelchair or toilet. They also tend to be longer, providing more coverage, making them great to be placed inside the shower, as they will support the user as they move.
Diagonal grab bars seem to be a perfect middle-ground for users, as they function vertically and horizontally at the same time. 
A combination of vertical and horizontal grab bars can also be a solution, providing stability and support for all kinds of users. An example would be placing a horizontal safety bar above the toilet seat and a vertical one next to it. 

What Type of Safety Bar Is The Best Option?
Besides the different ways you can set up your grab bar, users also have the option to choose from a suction cup or permanent safety bars. This is an important factor to keep in mind, as although similar in functionality, they serve completely different purposes and needs. Failing to choose appropriately can result in injury. 
Suction Cup Grab Bars
Some suction cup grab bars claim to hold up to 300 pounds with the use of locking latches that maintain a strong hold on the wall's surface. Others provide only minimal support, aiding users with minor balance and direction. 
Pros and Cons of Suction Cup Grab Bars
Limited installation. Suction cup grab bars can only be used on flat surfaces, as any kind of elevation or unbalanced can prevent appropriate suction. 
Easily removable. They are great alternatives for rental properties where permanent additions cannot be made, as well as for temporary solutions.
Affordable. Most models are very reasonably priced. 
Because these bars aren't secured into the wall, when choosing a suction cup grab bar, do your research to ensure what you select fits your needs.
Fixed Grab Bars
On the other hand, fixed grab bars, if installed properly, can provide full support and prevent a fall. Depending on the user's showers, these can be mounted straight into the wall or may require additional support when installed on ceramic tile or any delicate material. 
Pros and Cons of Fixed Grab Bars
Variety. These come in a wide range of options, as discussed above. 
Can be secured to nearly any wall or surface. Fixed grab bars can be installed in bathroom corners as well, unlike suction cup bars. And they are secured to the wall material. 
Not as easily removable. These are not a temporary solution and may not be allowed in rental situations, as they can leave permanent wall damage.
Cost. Fixed bars are often a bit higher in price, depending on the material, size, and style. And they must be installed, which brings on an additional cost. 
Fixed bars, when installed by a professional, provide strong peace of mind.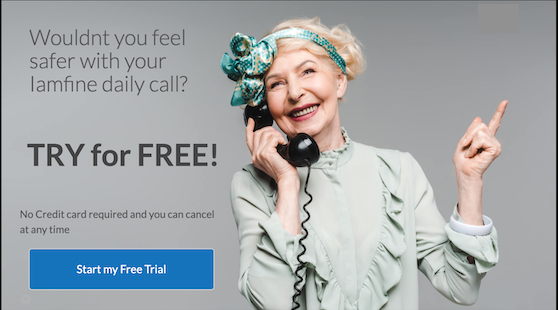 Conclusion 
Grab bars are an easy solution to a common problem. They can offer great support or balance when needed, providing peace of mind and confidence to those who need them. Remember:
Proper installation is critical. Professional help or advice is always recommended when installing safety bars for proper placement, type of bar, and inspection of your wall/shower material. 
Perform safety checks. Make sure to always check and maintain your grab bars, even after installation, to look for signs of weakness, excessive wear, or damage. 
With the right professional help, anyone can find the one most suitable for their needs and the safety of their family.