The baby boomers population is getting older and in need of transport aids. Mobility is one of the most important parts of their life. This is why you need your wheelchair to work properly. A wheelchair that pulls to the left or right creates extra work and can be dangerous. 
How to fix a wheelchair from pulling to the left or right.
Check rear tires to make sure they aren't not bent and both axels and make sure they are straight 
Make sure both rear tires roll easily (bad bearings can make one wheel roll at a different speed than the other causing pull)
Inspect both rear rims and make sure it's not damage or loose
If your tires have air make sure they are inflated properly 
If your tires are solid check that there is no worn or damage areas
Inspect castors for proper angel
Check for proper contact of castors to the floor and make sure they move freely 
Closely inspect the frame of the wheelchair and make sure it's not bent
If you have a suspicion that a rear tire is the problem but you're not positive, you can swap the two tires and see if it pulls in the opposite direction. If it does then the rear tire is the cause of pulling. 

Always be sure your loved ones are safe when you're not there. The ultimate piece of mind. Click the link below to take you to the most recent information in senior monitoring.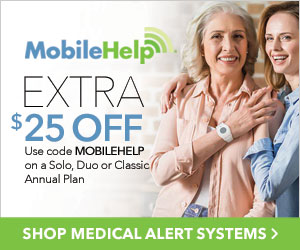 Click the Amazon link below to get the most current price.

After you determined what the problem is, it's now time to fix it. 
If your tire, rim or axel is bent, replace the bad tire assembly with a new tire assembly. The video below shows how to remove the wheel from the chair.
If you want to replace the bearings, below is a video on how to remove wheel and replace bearings. 

To properly change and inflate the tire, watch the video below. 

To replace a solid tire watch the video below
For castor adjustments watch video below
If the frame is bent you will have to take it to a repair shop.