More and more retirement communities are popping up all over the country.  In my city alone, there are three communities that tout that they are for the ages of 55+.  These communities are what are known as "age-restricted" communities.  

How do you get into a 55+ community? The most obvious step is to be 55 years old or over, but there is a lot more to it than that.  Many of these communities have very strict guidelines that are outlined in an HOA as well as an application process.  

This is a step by step guide of what is involved in getting into a 55+ community.  We will talk about the most basic step of knowing if you are ready to live in a community, right down to the pros and cons of being a part of an "age-restricted" neighborhood.   
Am I Ready For a 55+ Community
There is more to being ready for one of these communities than simply age. As you consider whether or not a retirement community is for you, here are a couple of questions to ask before you take the leap and move into a retirement community. 

What can I afford? This may be the most important question to ask before you start looking for a home in one of these communities.  If you are retired and live on a fixed income, you need to make sure you understand the fees associated with these communities.  These are in addition to your mortgage or rent (depending on whether or buy or lease) and do not include any dining or healthcare. 
You will need to decide if it is financially wise to leave your current housing situation for a 55+ community.  It isn't worth it to sacrifice your financial security for one of these age-restricted communities.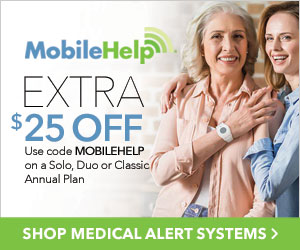 Cost Of Living For One Year At The Villages
Courtesy Of Jerry and Linda's one year video residing in The Villages
| | | |
| --- | --- | --- |
| Item | Cost Per Year | Cost Per Month |
| Realestate Tax | $3500 | $291.66 |
| District Fee | $600 | $50 |
| Amenity (golf, pool, dog park, pickle ball, archery and more) | $1908 | $159 |
| Home Owners Insurance | $1184 | $98.66 |
| Car Insurance | $854 | $71.16 |
| Golf Cart Liability Insurance | $50 | $4.16 |
| Electric (all electric home) | $1644 | $137 |
| Water (drinking) | 171.96 | $14.33 |
| Water (irrigation) | 333.36 | $27.78 |
| Sewer | $337.32 | $28.11 |
| Garbage Recycling | $232.56 | $19.38 |
| Grass Cutting | $600 | $50 |
| Lawn Upkeep (self applied fertilizer) | $96 | $8 |
| Insect and Bug Spray (grubs, termites, misquotes etc.) | $84 | $7 |
| Tree Trimming | $300 | $25 |
| Total | $11895.20 | $991.24 |
| | | |
| Optional Expense | | |
| Bond Payment (all different and depends on house) | | |
| Golf Cart | $2500 | |
| Golfers Villages Tee Time (secures a tee time) | $96 | $8 |
| Golfers Trail Fee For Golf Cart On Golf Corse | $141 for 4 people a year | Or $4 per person |
| Newspaper | $60 | $5 |
| Painting House Exterior (every 10 years) | $2500 | |
| Power Wash Exterior House | $100 | |
| Championship Golf (includes trail fee) | $700 | |
Am I an empty nester?  If your last child has not left the nest yet or there is a risk of your adult children living with you again, you may not be ready for this community. The same goes if there is a risk of raising grandchildren.  These communities are usually fine with visits from family under 55 years of age, but extended stays and permanent situations are frowned upon. More than frowned upon, they are most of the time, against the rules. 
Is my spouse over 45 years of age?  Many of the communities have a rule that at least one person is over 55 years old and the other person is not younger than 45 years old.  This is great because they take in the possibility of an age difference but only give a 10-year cushion. If your significant other has not met the minimum age, then you are not ready for a 55+ community. 
Am I okay with a homogenous aged neighborhood?  Will you miss the sound of kids playing in the streets or reminiscing about your own parenting past as you see young families in the neighborhood?  If the answer is yes, then you may not be ready. 55+ communities are very quiet and have no young families or children that live there. If the answer is "No way!  I'm ready for a quiet life!" Then get ready to fill out an application.
Do I need care and medical assistance? If you do, then maybe a 55+ community is not the right senior living community for you.  There are many different types of senior communities that can provide varying levels of care and medical assistance. 
Types of Senior Communities
If you are ready to start looking at age-restricted, or retirement communities, it may be a good time to do some research and find out what types of senior living communities are out there. 
55+ Communities are the main topic of this article and are the first type of senior community. These communities typically do not offer any kind of care or medical assistance but are usually near hospitals and doctors.

Fully independent
No dining services
Activities and Amenities
No housekeeping
No assistance with tasks
Outside upkeep handled by the community 
Independent living communities are similar to 55+ communities but offer more.  These are typically apartments and offer dining services, housekeeping, and the option of assistance with daily tasks and minor medical care. This may be for you if;

You love being on your own 
Don't want to handle the daily housekeeping anymore
Like having the option of someone else cooking for you
May need minor help with some of your tasks 
All maintenance handled by the community
Assisted Living is for seniors that have disabilities or cannot live on their own.  This option offers more hands-on care and medical assistance. There is typically a nursing staff as well as assistants to give medications, help bathe and dress the residents, among other tasks. They also have dining facilities, activities, and most of the time a salon.  These facilities do offer residents the ability to maintain some idea of independence while making sure they are cared for and safe. 

Need help bathing/dressing
Cannot live on your own
Need some medical assistance
Dining services
Keep some independence
Nursing Homes are the most skilled senior care facility and offer the most as far as medical care, services, and therapies.  These homes are for seniors that do not need to be in a hospital but cannot be cared for at home. Most nursing homes have a skilled nursing staff 24 hours a day.  This is full-spectrum care. 

Residents don't need a hospital 
Can't live independently
24-hour nursing staff
Range of therapies
Dining
Medical care
Assistance with tasks
Continuing care retirement communities are independent living communities, assisted living, and nursing homes all in one. This facility offers all three types of community and residents can move to any of them as the need arises and there is space.  This is an option if moving to a new home in every phase of senior living makes you worry. CCRCs offer a continuum of care that residents find appealing.                        
Finding a Community
Once you decide you are ready for a 55+ community, the next step is to find a community that works for you.  I have more information on this at Before Moving Into A Retirement Community, Follow These Ten Steps. The question then is "How do I find a community?"

Decide where you want to live.  The first step to finding a community that works for you is to decide where you want to live.  Do you want to stay in the same area or do you want to live in a different town or state? Once you decide on that detail then you can start searching for a community in that area. 
Do you want a house, condo, or apartment?  Another thing that will determine which communities you look at is that if you want a house, condo, or apartment. To answer this, you will also need to decide if you want to rent or buy.  
Houses have more space but have more maintenance requirements for the homeowner, whereas condos are very low maintenance, while apartments have the least amount of maintenance.  There will also be a price difference so your budget will help you decide which is better for you. 

Is the surrounding area what I am looking for? Yes this is a community that offers a lot of amenities and some will have a clubhouse with a restaurant, but you will still need to go out into the surrounding area.  You will need doctors, shopping, attractions in a nearby town or city. As you go on in retirement, you aren't going to want to drive 25 or 30 minutes to the nearest store or to get to your doctor's appointment. It is very important to explore the area and decide, if long term, you can live with it. 
Can I live here for the long run?  Is the house or condo set up to accommodate what you will need as you age?  Some homes built in 55+ communities are not set up for the changes that could take place over the course of your retirement.  Can you easily add a handle to the bathtub? Are the doorways wide enough to a walker or wheelchair? Are there no step entries?  Is everything on one level? These things may not hit your radar when you are shopping for a home, but they will be at some point during retirement.  Plan for it now.  
Find a realtor that can help you with this specific type of home purchase.  Because of the rules of the community and the process to get in, you need a knowledgeable realtor to help you navigate all of that.   If you know where and what kind of house before you call a realtor, it will be a much smoother process, however, keep in mind they may know of different communities in the same area that would fit your requirements.  That can also be beneficial to you. 
If you are wanting an apartment, you may not need a realtor.  Finding an apartment can sometimes be easier and the application process can be easy and straightforward for a 55+ apartment community. 

Websites to search for 55+ communities are available as well. 

55places.com is a website that allows you to search for communities by state and city.  This is great for finding what is in a certain area along with amenities. There are experts that can show you the properties in your area once you find a few that interest you. 
Seniorhousing.net Part of the realtor.com network that specializes in senior housing searches. 
Privatecommunites.com/55-communities.htm is another great option for searching for properties online. 
Getting Into a 55+ Community
When you have found your perfect home in your perfect community, there is going to be an application process to make sure you are a good fit.  Just because you can financially buy a home in the 55+ community, doesn't mean the community manager will let you. These communities are, mostly, run by HOA's since they are private communities.  HOA's can set rules and regulations to ensure their community functions the way they desire.

Some of these communities also have membership fees that can be very pricey.  These are similar to HOA fees and on rare occasions, a community may charge both.  Purchasing a house or condo in the community is sometimes referred to as buying into the community.   If the community is a new build community, then you may be able to contact the builder directly to get more information about requirements. 

For an apartment community, you would go to the leasing office to see what units are available and get an application if you decide you love the community and want to live there. 
Can I Be Kicked Out of a 55+ Community?
There can be some questions and legal issues surrounding 55+ communities and who may continue to live there or start to live there.  The typical rules are that one person in the home must be 55 or older. The spouse or caregiver ( if one is needed) may be younger than that.  Sometimes there is an age minimum somewhere around 45 years of age. 

What happens if the older person on the deed passes away?  Can the younger person stay or are they forced to sell and leave?  Most of the time it is up to the particular community and the particular situation.  If the younger person is on the deed and is near the required age, they may make an exception.  The Fair Housing Act can also be called into play. 
What is the Fair Housing Act?
The Fair Housing Act makes it illegal to discriminate against anyone with regard to almost any kind of housing. However, the Housing for Older Persons Act set up some guidelines to allow for these 55+ communities and to make sure most of the housing is reserved for that age group. 

At least 80% of the housing must be occupied by people that are 55 and older.  This provision could provide a legal loophole if the older spouse passes away and the younger spouse does not want to leave.  If there is more than 80% occupation by 55+ residents it may not be an issue since the regulations are met. However, that will still be up to the community. 
There also has to be something that shows the intent to provide housing options for the 55+ population.  These things can include but are not limited to:

Written rules
Regulations
Provisions in the lease or deed
Provisions in the HOA rules
Advertising to attract people that are 55+
Actual things that the management does to show the community is truly for the older population. 
This, as well as many other things, need to be thoroughly researched before you commit to purchasing a home in any specific community.  The research needs to be very specific to the communities that are on your shortlist because each community can make their own variation of the rules.  
Pros of a 55+ Community
These communities are great and have many positive attributes.  When looking at a community, there will be many reasons to move there but make sure they are reasons that truly matter to you.  All of the positive qualities and amenities may not appeal to you and that is okay, but consider what you do want and look for those communities.  I have more in-depth information on Ten Benefits of Moving Into A Retirement Community.
It's Quiet.  Some retirement-aged people value and enjoy their quiet.  If you live in a traditional community, there may be young families with children that play noisily in the neighborhood and if that is starting to bother you, then one of these communities might be just what you are looking for.  In 55+ communities, this is simply not an issue. Children, of course, may visit their grandparents but it will be short-lived and your quiet environment will be maintained. 
Property Maintenance is at a minimum in most of these communities.  If you have a house or condo, then you will be responsible for inside maintenance and improvements but the outside work is mostly left to the community. Your HOA fees may cover this or there may be additional fees to cover the care and upkeep of the outside.  Low maintenance is one of many reasons retirees want to live in these communities. 
Amenities offered by the communities make it easy to stay active.  Most communities boast a pool, clubhouse with community events, bike/walking trails, tennis courts, and sometimes more. These are paid for with the HOA fees and these are another great advantage to these communities. 
Neighbors in the same life stage that you can socialize with may be the biggest selling point of 55+ communities.  You all understand each other and are ready to settle into a quiet life. You may all enjoy the same activities, games, and pastimes as well since you chose to live in the same community with the same amenities. Community is always important in any life stage, so make sure you find yours as you retire. 
Cons of a 55+ Community
Just like anything in life, there is always a downside.  When making a decision about where to spend your retirement, it is important to take into account what you might not like. If you have friends that live in 55+ communities, maybe take the time to have a candid conversation about what they don't like.

HOAs can be very difficult to deal with.  If you have never lived in a community or neighborhood with an HOA before, then it could be a major adjustment.  They have quite a bit of say in what happens with personal homes and lawns. You may feel like you don't really own your home or condo because of all of the restrictions.  Each HOA is different so be careful not to judge the community without first doing thorough research.
They can also be very expensive with buy-ins as well as monthly fees. If you have lived with HOAs before then this won't be an issue for you unless you had a bad experience and would rather not live with an HOA again. Here are a few questions to ask before you sign on the dotted line.

Do they allow pets?  If you don't care for pets, then this won't matter, but if you are, make sure you find out what the pet policy is before you fall in love with the community.  You don't want to move in and then find out your beloved basset hound can't stay. 
Are there hidden fees? Or will the fees be going up in the next year or two?  You don't want to love the community and get settled in just to find that there is a huge change in the fees.  That can make for a less than relaxing retirement. As you enter retirement, your income will become more fixed and likely smaller as your age.  Extra or hidden fees can cause major financial stress that you simply do not need. 
Do they have any other policies that you consider a deal-breaker?  If you are hoping to settle down for the duration of your golden years, then make sure you minimize any surprises.  Ask as many questions as you need to and make sure the HOA policies and regulations are something you can happily live with for many years.  
Homogenous age group. If you are an active senior that loves having children and young families around you, then this is a downside for you.  These communities have one age group that is allowed to live there, for the most part. When you are evaluating your choices and where you want to live, take this into consideration because it is unlikely to change. 
Too quiet.   In the pros section, I talked about how the quiet is great and there will not be noisy children playing in the streets. For some, that may not be a good thing, so this attribute made it on both lists.  The quiet is positive and negative for 55+ communities. If you love the background noise of children and families in your neighborhood, then you really need to think about whether or not this something you can live without. 
Small Homes are the norm in these communities.  They boast low maintenance living conditions and that usually means small houses or condos.  Most retirees don't want to spend a lot of time cleaning or decorating but some may have a hard time adjusting to a downsized way of life.  If you have a large family that will be visiting from time to time, or you plan to still host the family holidays, this may not be a good fit for you.  There are new build communities that are popping up that have homes with more traditional floor plans which might be a good fit for those that aren't ready to downsize completely.
These properties are not an investment.  These homes can not be passed down to your children or grandchildren once you pass on or your health requires you to live in an assisted living or nursing facility.  When you buy a traditional home, you can hope to pass it down to other generations for them to live in or have a family home. That is not the case with 55+ communities, if that is something you can live with, then a retirement community may be for you, but if it isn't, then you probably aren't ready for this step. 
Reselling your home could be difficult.   Because the market in these communities is so specific, if you do ever need to move, it may not be easy.  It is possible that you could be stuck with the house for a longer than normal period of time, especially if it is a community that is not as sought after.  Any real estate that is in a niche market is not going to sell very fast. So just keep that in mind when you are considering buying in an age-restricted community 
Medicaid does not pay for any part of a 55+ community. In the other types of senior living facilities that offer medical services, Medicaid may pick up part of the bill, but in 55+ communities, it is really more of a private club than anything.  You have to be able to foot all of the bills yourself to live there. If you were hoping to have some of the housing costs covered by any type of government funding, then you may want to look at one of the other senior living options.