Sun City, Arizona, is a popular retirement community in the Phoenix metropolitan area. It was founded by Del Webb in 1960and has become a favored destination for retirees seeking refuge from cold climates and interested in living near other active retired adults. Since Sun City has been an established retirement community for over 60 years, many people want to know if it's a good place to retire. 
Sun City is one of the best retirement locations in the state of Arizona. It offers a wide range of luxury and activity-based amenities, in addition to other benefits, such as affordable housing and living costs, a significant 55+-year-old population, and an unbeatable location, making it an ideal place to live out your golden years.
If you're debating moving to Sun City, Arizona, for retirement, this article is for you. We'll cover the pros and cons of retiring here over a range of criteria like cost of living, community amenities, climate, crime rates, and more. By the end, you'll be able to make an informed decision about whether or not this city meets your needs as you plan for retirement.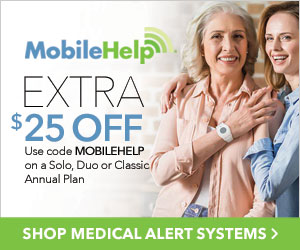 What Is Retirement Like in Sun City, Arizona?
As the world's first retirement community, Sun City, Arizona, has quite the reputation to uphold, but quantity in terms of how long this community has been established doesn't always translate to quality of living. Since you won't usually see Sun City listed in the top places in the country to retire, it's understandable why retirees question whether this is a good option for their retirement move. 
In terms of retirement locations, Sun City is a hidden gem that houses thousands of happy 55+ year old retirees living life to the fullest. Here, you can enjoy long days filled with sunshine in your privately owned home that's a mere golf cart's ride away from countless activities and attractions. The cost of living is here 11% lower than the national average, and top-rated medical centers are always nearby. 
While this might sound fantastic at first glance, it's far from the whole picture. There's much more you need to know about Sun City, both in terms of its advantages and disadvantages before you decide to retire here. 
To help, we're going to evaluate Sun City's potential as a retirement destination based on the criteria that retirees tend to prioritize most. These include:• Cost of living• Taxes• Healthcare• Average home value• Community Amenities• Location• Crime rates• Climate• Population
Afterward, you can decide if Sun City is the retirement destination of your dreams or if your search continues for a location elsewhere that is a better fit for your needs and preferences. 
Cost of Living in Sun City, Arizona
One of the first concerns retired individuals have when they decide to move for retirement is the cost of living in their new location. 
Cost of living is a major priority, especially for retirees, as they have to survive on limited funds without expecting additional sources of income. However, in your later years of life, the last thing you want to be doing is penny-pinching, so you want to choose somewhere you can live comfortably and still have as many new experiences as you want, which Sun City is perfect for. 
In Sun City, almost all elements that contribute to the cost of living are cheaper than the national average. Here:• Overall cost of living is 11% lower than the national average• Housing expenses are 35% lower than the national average• Utility prices are 4% lower than the national average• Transportation expenses are 8% lower than the national average• Grocery prices are 3% lower than the national average
So clearly, retirees can save a pretty penny moving to Sun City and paying less for the majority of their living expenses, which is a significant benefit of retiring in this location. 
However, the median household income in this area is around $40,586 versus the national average of $62,843, so the greatly reduced average income is an important factor to keep in mind when you see all of these lower than average percentages. 
Taxes in Sun City, Arizona
Another common concern for retirees, and citizens nationwide, is how much they'll be expected to pay in taxes when they move. Thankfully, another benefit of retiring in Sun City is that it is a moderately tax-friendly region where the majority of taxes are either below the national average or completely exempt.  
The biggest tax perk in Sun City is that two-thirds of the homes here are built in a low property tax area and receive some of the lowest property taxes in the nation, thanks to the fact that these homes were built back in 1960 when the community was founded. As a result, they were exempt from paying any school taxes. 
Additionally, local sales taxes are relatively low at 6.30%combined versus the national average of 6.35%, and food taxes are absent here, making this location more and more affordable by the minute. 

Health and Healthcare in Sun City, Arizona
As you age, you become increasingly conscious of your health,and having high-quality medical facilities a short distance from where you live becomes a top priority. 
Sun City houses some of the best medical doctors, dentists, eye, hearing, and other specialists in the region, with more than 700 physicians who provide a wide range of services and exceptional care. Continuing the trend of being a surprisingly affordable place to live, healthcare in Sun City is 2% lower than the national average.
All medical facilities in Sun City are accessible via the common licensed golf carts retirees are permitted to use on the roads as long as they don't exceed 35 miles per hour. This makes it easier for citizens to take care of their personal health, not only because of the affordability but accessibility as well. 
Average Home Value in Sun City, Arizona
Another important factor to consider before retiring in Sun City is the average home value, as this will give retirees an idea of how much they should expect to spend on their new home. 
In Sun City, 82% of the population own a home while the remaining 18% rent, so it is safe to assume if you're going to move to here, you're probably going to be purchasing rather than rent. Here, the average home value is about $282,135, which is significantly lower than the national average of $374,900.
Although your home might not be worth as much in Sun City, it will be cheaper to acquire and maintain since, as we stated previously, housing expenses in this region are substantially lower than the national average. However, if you were considering renting instead, the average rent here is about $706.17 per month, which is slightly lower than the national average of $784 per month.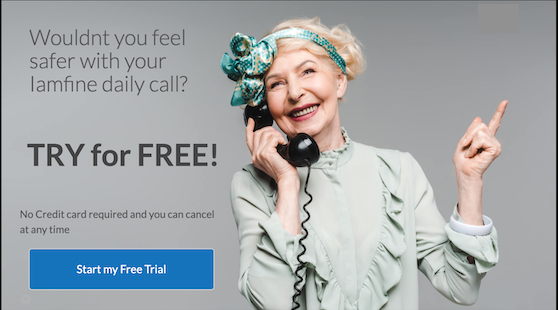 Community Amenities in Sun City, Arizona
If you ask us, one of the most significant benefits of retiring in Sun City is undoubtedly the community amenities. This community provides its residents with an abundance of eventsand activities that are sure to get them out of the house, exploring the region, and interacting with fellow community members daily. 
Sun City is home to amenities that are worth more than $125 million in the form of:• 4 recreation centers complete with:o 6 swimming poolso 27 tennis courtso 15 pickleballo racquet/handball courtso 14 bocce courts 30 bowling laneso miniature golfo outdoor and indoor walking trackso 32 lawn bowling rinkso 1 softball courto 2 dog parks• 9 golf courses• 9 restaurants• A state-of-the-art 30-lane bowling center• A 40,000-volume private library• A retail arts and crafts store• 100 chartered clubs• A private country club called Briarwood. The 4 beautiful recreation centers cater to your physical, social, and creative needs. Between them, these recreation centers 
As you can see, there's certainly no shortage of things to do here, both for the active retiree and those who prefer to kick back and relax in the sun. After reading these luxury, resort-style amenities, we wouldn't be surprised if you were already in the process of packing your bags for Sun City.
Geographical Location of Sun City, Arizona
While the community amenities at Sun City are fantastic in themselves, its location is also ideal for other adventures outside its borders. 
Sun City is located near a variety of other attractions and activities, such as The Arrowhead Mall and Sun City West, both of which are filled with numerous shops and boutiques. It also isn't too far from some of the most spectacular natural wonders, such as the Painted Desert, the Grand Canyon, and the rocky charms that surround the Sedona region. 
In addition to being near many outdoor recreational areas, Sun City is also just a short drive from several cities that offer even more entertainment options for retirees looking for nightlife or professional sports teams, the most prominent of which is probably Phoenix.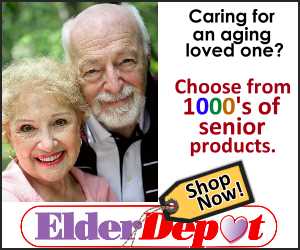 Population in Sun City, Arizona
One reason why retirees are flocking to Sun City is because of the community's 55+ population. This city is dedicated to the active, retired adult, and so 15% of the population is between the ages of 55 and 64 years old with 76% being over the age of 65. 
Because of this, you won't find many families with small children or teens running the streets. While most retirees don't have anything against a community filled with families and children, many like the haven of Sun City because it is much quieter and calmer without them. 
This makes it the ideal retirement location for retired individuals who have previously dedicated their lives to their family's needs and now want to move somewhere where they can focus solely on themselves again in a community of like-minded people of relatively the same age. 
Crime Rates in Sun City, Arizona
If there's one area where Sun City doesn't shine, it's unfortunately here, in crime rates. Despite the population in this region mostly consisting of individuals over the age of 55, there is an uncommonly high crime rate that exceeds the national average. 
The crime rates in Sun City per 1,000 residents are 3.38 for violent crimes, 13.90 for property crimes, and 17.28 for total crimes. This renders Sun City safer than only 35% of U.S. cities, which isn't really a percentage you want to see in a region you intend to settle down for a quiet, peaceful life. 
Property crimes are by far the biggest concern for Sun City citizens, so having a security system for your home here might be a necessity. The only positive note to make about Sun City's crime rates is that they're actually lower than Arizona State for both property and violent crime rates, so if you're looking for somewhere safer to retire just in the state of Arizona, Sun City isn't a terrible choice. 
Climate of Sun City, Arizona
This last criteria we're going to discuss can either be seen as a pro or a con depending on the person and their climate-related preferences. 
For the most part, Sun City has a comfortable climate. Arizona is the sunniest state in the U.S., so many retirees enjoy basking in the sunshine almost year-round. The humidity here is also fairly low, which is beneficial for comfort and health, especially for any retirees who suffer from respiratory-related issues, like asthma or allergies. 
However, one downfall of living in Sun City is that it can have some extreme temperatures. In the colder winter months, especially late at night, temperatures can dip as low as 43°F versus the summer months when, they can peak around 106°F. 
Usually the extreme heat is what makes people wary of living here, but there are plenty of pools and other sources of relieving amenities in Sun City that can make living in these conditions easily tolerable. 
Final Thoughts
Overall, Sun City is an exceptional place to retire if you enjoy Arizona's warm, dry climate and prioritize living somewhere affordable that is filled with amazing amenities and plenty of 55+-year-old people to share experiences with. 
While the crime rates in this region are concerning, crime is going to be an unavoidable evil no matter where you move to retire, so you'll want to ask yourself if all the other pros of retiring in Sun City outweigh this con. In our opinion, it absolutely does and deserves to be listed as one of the top locations to retire in Arizona State.