Choosing where to live as you age can be a most daunting task. Balancing independence and access to care and activities can be challenging as you begin your search. Understanding the housing that is available to the older generation is essential to making an informed decision.

So, which is better, a retirement community or a nursing home? 

| | | |
| --- | --- | --- |
| | Retirement Community | Nursing Home |
| Pros | Independent house or apartment, providing autonomyMany activities provided nearby, including meals, games, outings, etc.Private atmosphere while still having staff nearby to check in on residents | Medical staff on-siteProvides around the clock careAssistance with daily activities, including eating, laundry, dressing, bathing, etc. |
| Cons | No doctor or nurse on-siteUsually no assistance with activities of daily living (ADLs) | Private or shared roomExpensiveLimited recreational activities |
Caring for yourself and your loved ones can be hard. As you age, daily tasks become more difficult, and your children start to worry about your health and safety. Choosing a wonderful retirement community or a quality nursing home can bring you into a new and exciting stage of life. Let's walk through the differences in retirement communities and nursing homes.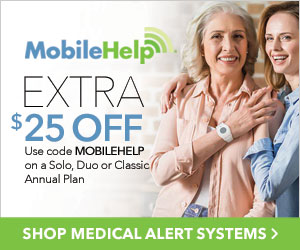 All About Retirement Communities
There are always new phrases to describe senior living communities. Retirement communities are the most entry-level senior living facility. Each resident lives in their own house or apartment, and the surrounding neighborhood is full of residents their age. There is usually a central building with amenities, including things like a dining hall. Another term for retirement communities is often independent living. 

Communities can be groups of stand-alone houses, but condos are also available. Apartment buildings are also an option, but these are the tightest quarters you would see in a retirement community. Often, different communities will be labeled to give you an idea of what they offer, such as Active 55+ communities, Veteran Housing, or Senior Housing.

Typically, a retirement community will focus on senior-friendly outdoor spaces and activities and providing access to other everyday amenities. These activities can make daily tasks much easier to do, and staff on-site can assist if needed. As the name suggests, retirement communities allow seniors to live in a protected environment while keeping their autonomy.
Do Retirement Homes Have Nurses?
Retirement communities and homes do not have nurses or doctors on site. Some can provide medication assistance if needed, but this is usually an added cost. However, retirement communities are generally located very close to local hospitals that have a great relationship with the independent living facility. 

When looking into a retirement home, find out how they transport the residents to medical appointments. Many homes provide a bus, driver, or taxi service to make getting to medical appointments easy.

Also, ask about the facility's emergency medical procedures and how their staff is trained to respond. Feel free to ask multiple staff members during your visit what they would do in case of an emergency. Often, there are guidelines for when to check on someone if they haven't shown up to meals for a full day or miss a scheduled appointment. One sign of a great community is all of the staff knowing this information. 

If you or your loved one needs a little bit of in-home medical care, a retirement community can still be an option. You can move into a retirement home and have a nurse regularly come to visit. Many senior citizens hold tight to their independence, and this can be a healthy compromise. While this home health is an added expense, it can also significantly improve the health and vitality of the elderly. 

Lastly, some retirement communities have an assisted living component, where staff come in and help with daily household and simple medical tasks. This is not found in all retirement communities, so be sure to look into what the facility provides as your need for care increases. 
What Care Can Be Provided at a Retirement Home or Community?
While direct medical care is not provided, there is a wide variety of amenities available at retirement homes and communities. Often, when adults move into these communities, they find that they are busier than ever. From transportation to local events and shopping to hosting their own game and show nights, there is plenty to look forward to in a retirement community. 

Here are some spectacular amenities you should look for when finding the best retirement community for you:
Hot meals served three times a day
Laundry service or assistance
Transportation to shopping, local events, and medical appointments
Outdoor space for walking and gathering
Hobby spaces, such as a sewing room, model train, or game room
Volunteer opportunities to give back and stay engaged
Activities sponsored by the community, including shows, special dinners, movie nights, etc.
Fitness center or pool
Salon and barber on site
24/7 security and staff on call
Cleaning service if desired
Each of these things will bring an extra sense of security to loved ones and peace of mind. Many times, residents often find a new sense of purpose and feel rejuvenated as they connect with others in their life stage and have access to more activities and volunteer opportunities. 
What to Look for in a Retirement Home
Now that you know some of the variety you will see, you might have a few different retirement homes or communities you want to check out. There are a few things you will want to pay special attention to when you tour the facilities.

Pay attention to how well-kept the facility is.
The lobby will be very well decorated and welcoming. But look past the first impression. How are the bathrooms, hallways, and more tucked away rooms kept? Feel free to ask how often things are cleaned and sanitized. Attention to detail in these things can tell you lots about the care that will be provided.

During your visit, make sure to have a meal in the dining room. If you or your loved one is going to be eating there every day, you need to know if they provide a wide variety of options at fair prices. Also, can you get all the essential food groups healthily and deliciously? This is essential for a high quality of life.

Ask questions about pricing and other fees.
Retirement communities can be an all-inclusive price or run on an a la carte basis. When you are speaking with the representatives, ask to see their list of fees. If you think you will be attending many meals and events, then the all-inclusive rate is probably cheaper. However, you may be able to make your money go further by simply choosing which meals and activities you want to pay for. 

These fees vary greatly among communities. They may charge only for a few tasks, or they may nickel and dime residents to make ends meet. Often, children of the people in retirement communities end up taking over some of the finances, so it is important to know where the money is going and who is taking it. 

Above all, stories from current residents, if you can meet them, are the best. If possible, attend a game or social night in the community. You can get a sense of the atmosphere and culture of the community to see if it is a good fit. 
Nursing Homes: What to Expect
Nursing homes provide much more hands-on care and assistance around the clock for their residents. Usually, the resident receives a private or shared room. They live on a floor next to everyone else. Nursing homes can get a little cramped, but quick access to medical care is what brings people here. 

If you or your loved one has difficulty taking medication, completing daily tasks, or needs extra help with personal hygiene, then a nursing home is a great choice. Nursing homes have nurses on-site and a doctor overseeing the facility. This can cut response times from a half-hour at a retirement community to mere minutes at a nursing home if an emergency happens. 

Because nursing homes provide around the clock care, and that care is more intense, they are quite a bit pricier than retirement communities. While the expense is often twice as much, do note that everything will be provided for them while they live in the nursing home. 

The entertaining amenities will be much more scarce at a nursing home, though. Keep in mind that other residents are much less ambulatory, so outdoor space is limited. Usually, there are a few rooms for recreation, such as games, music, tea, and visiting with friends and family. Nursing homes are also experienced in end-of-life care if that is something you or your loved ones need. 
Retirement Communities and Nursing Homes – How to Choose
When choosing between a retirement home and a nursing home, there are many things to consider. Read through this list to help determine which one is right for you or your loved one. 
Medical Needs
Do you need help taking medication or using the restroom? Often, seniors have difficulty bathing or keeping up with other personal hygiene needs. If this is the case, a nursing home will provide the amount of care you need.

However, if you can keep up with your medical needs, consider a retirement community. They usually are close to a hospital and can help get you there quickly if needed. 

Many retirement communities have apartments specifically for adults who suffer from Alzheimer's and dementia. If you or your loved one has difficulty remembering everyday things or tends to wander, you can still consider a retirement community. The staff and facility have more security in place to assist with these things without having to live in a nursing home. 
Quality of Life
As we age, getting to and from activities we love gets more complicated. This can often lead to isolation and depression. Quality of life is greatly influenced by our actions, hobbies, food, and those around us. A great retirement community or nursing home can provide all of these. 

Sometimes, senior citizens are reluctant to move into any senior living facility. This is understandable as it is leaving a life they have built for something else. But, a new adventure, full of activities, friends, and assistance can be found. This higher quality of life often ripples into their relationships, creating a relaxed and delightful environment for family and friends to visit. 
Supportive and Secure Environment
Cleaning the gutters up on a ladder or even changing a lightbulb can quickly go from an everyday task to an emergency in a heartbeat. Children and friends are often concerned when parents do these things when they are not necessary anymore. This is when retirement communities and nursing homes can be a fantastic compromise. 

Both provide security 24/7, keeping both you and your valuables safe. The assistance in simple, daily tasks can bring peace of mind to those who care about you most, too. Besides, by allowing others to take care of random needs such as those, you free yourself up to enjoy retirement to the fullest. 

Having the extra support and security nearby while protecting their autonomy is one reason why people choose to move into retirement communities or nursing homes. Most residents find their life gains more fun and friends than before 
Cost
The cost of retirement homes or a nursing home can often be what chooses between one or the other. Retirement homes in communities are often purchased, allowing one to feel the joy of homeownership with the added ease of some maintenance help. Renting in these communities is also an option.

Regardless, a retirement community is going to be significantly cheaper than a nursing home. Most records show they will be around $4000 per month. This is half the cost of a nursing home, but much of that depends on location and the amenities. If memory care for someone is added, that can be an additional one or two thousand dollars. It is much less expensive to retire in the south and midwest, as the cost of living is lower. The northeast and west coast are quite costly in contrast, as explained in "How to Pay for Nursing Home Care/Convalescent Care."

Medicaid can pay for assisted living and a nursing home in most states. It rarely will cover the full cost, though. Social security can also go toward these expenses, but that payment may dwindle over time. "Military Retirement Homes" states that veterans often are provided a major discount on retirement expenses, but it usually comes with a smaller pool of communities to choose from. 

Nursing homes average around $7500 a month to live in. These tend to be all-inclusive but be sure to look into the contract to see if additional fees apply. While this is a steeper price, medical care is provided, which is a huge benefit.
Why Do We Need Senior Living Communities?
Independence is something we all hold near and dear to us. Our parents instilled it in us, and most people enjoy the peace of mind that comes with being the only one in charge of your life.

The fact of life is, though, that people need other people. When you were sick as a child, someone cared for you. It felt so good to be cared for like that. So, as we age, we need others to step into our life and lend a hand. Sometimes it is as simple as changing a lightbulb, but other times it means helping chop vegetables for dinner. It is okay to need people; it is how we are wired.

We live in an incredibly mobile world. Families used to live next to grandparents and great grandparents for their entire life. However, you could easily have family on three continents in this day and age. Taking care of the elderly in your own home is often not feasible in our modern world. This is where retirement communities and nursing homes step in.

These facilities can be top-notch care providers, filled with kind staff members who are excited to build relationships with the residents. The support that these facilities provide allows everyone to live to their fullest potential and keep peace of mind. With this, children and parents get the best of both worlds with a great place to live and knowledge of knowing loved ones are cared for. 
In Conclusion 
When it comes to choosing somewhere to retire, there are many things to consider. The cost of living, weather, and distance from family are all factors that will affect your decision. Weighing the pros and cons of each place can be difficult, as this decision will affect the rest of your life.

Retirement communities are an excellent place to live. With a multitude of amenities and quick access to medical appointments, they preserve your independence and provide help when needed. When and if you need it, you can often upgrade to assisted living within the same community if desired as you grow older.

If, however, you know you or your loved one needs around the clock care, a nursing home is a more suitable choice. Regardless of which one you choose, senior living facilities have come a long way in recent years and can provide an excellent quality of life for all involved.