With so many retirement communities out there, it can be difficult to find one that meets your individualized needs. There are options in almost every city, and going through each one to try and determine which is the best fit can be exhausting.
The ideal retirement community for active adults ages 55+ should offer plenty of activities to keep busy and an opportunity to socialize with like-minded people. To make it easier to find these communities, this list has narrowed down the options for you. Here are some of the top active retirement communities for 55+ adults.
The Villages: The Villages, FL
Sun City Hilton Head: Bluffton, South Carolina
Oak Hammock: Gainesville, Florida
Solvita: Kissimmee, Florida
SaddleBrooke One: Tucson, Arizona
Sun City Texas: Georgetown, Texas
Kings Point: Sun City Center, Florida
Stone Creek: Ocala, Florida
Sun City Grand: Surprise, Arizona
Trilogy Orlando: Groveland, Florida
Sun City Shadow Hills: Indio, California
The Villages
The Villages call themselves "Florida's Friendliest Hometown" located in The Villages, Florida. As you explore the options they offer around their community, you can see why. Their properties are beautifully manicured, inviting, and warm (and not just because of the balmy Florida weather). 
It is a very welcoming community where it feels normal to say hello to your neighbors each morning and run into friends while you're out eating or taking a stroll through the neighborhood. 
They promote healthy, active lifestyles that still leave time for leisure. So, it is an excellent community for those who are recently retired and looking to begin their third act among new friends and plenty to do.  The serene setting and relaxing amenities around The Villages are a big draw for those looking to kick back and relax for their retirement.
The Villages is the largest active adult retirement community in the world. There are over 115,000 residents and 60,000 homes. This is a golfer's dream with over fifty courses. They offer all kinds of amenities to residents and their guests. From entertainment to golf courses to restaurants they have almost everything. I wrote an article about renting by the month at The Villages. You can read it here. 
The Villages are located in central Florida. About an hour (56 miles) Northwest of Orlando, Fl and a hour in a half (89 miles) Northeast of Tampa, Fl. The climate is perfect for year-round golf. Central Florida Health, a growing hospital, is located in the middle of The Villages. That means healthcare is readily available.
Homes start in the $160,000 range. Annual fees will set you back about $3000 a year, depending on the county you choose. Central Florida cost of living is about 2% lower than the national average, making The Villages one of the best retirement communities in the U.S.
The Villages is a unique community that has thought of everything. There is plenty to see and do, and there are also some cool facts that go along with this incredible retirement community. 
The Villages Community is roughly 32 square miles.
Over 115,000 residents live at The Villages.
Officially, The Villages are not considered a city or a town, but rather a 55+ active retirement community.
The Villages has been around since the early 1980s, the vision of Gary Morse.
For a quick trip to the beach, The Villages is about 40 miles from the ocean on the west coast and 70 miles for the east coast.
The Villages have three state-of-the-art movie theaters.
Local and country law enforcement protects the community, along with with their own Public Safety Department, and EMS/EMT and Fire Department services throughout the community.
Safety features include gated entry, a house-check program if you are away, community watch, along with the Villages Public Safety group. Their close-knit community and safety services ensure The Villages has a crime rate well below the nation's average.
The Villages Regional Hospital has won various awards for their care, and they have plans of expansions coming. 
There is also a Veteran's Hospital, along with clubs for veteran support and groups throughout the community.
The Villages is pet-friendly! There are ample walking paths and parks to take dogs. And you will find veterinarian services and stores like Petsmart throughout the community as well.
There are three libraries throughout The Villages.
They offer different housing options such as Cabanas, Bungalows, Townhome Villas, Cottages, Designer, and Premier Homes.
You will find fishing spots and even some fishing clubs to join in the community. 
Click the Amazon link below to get current prices. These sporting products will come in handy for your active adult community.
Golf Course Amenities
The Villages have over 50 uniquely designed golf courses with beautiful greens and fairways.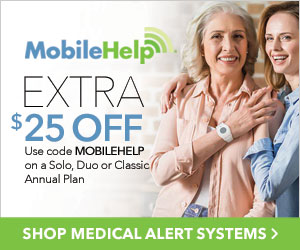 Other Amenities in The Villages Community
Recreation – There are 20 recreational centers with activities from tennis to spas and swimming.
Shop and dining

Six shopping stores – Walmart, Target, Custom Apparel And Gifts, Village Cycles, Brownwood Jewelers and Pier 1 Imports.
Six restaurants – Olive Garden, Bonefish Grill, Haagen-Daz, Gar Vinos, Fenney Grill and Tierra Del Sol Bar And Grill.
Six services – Edward Jones, The Waterfront Inn, TownePlace Suites Marriott, Bank Of America, Citizens First Bank and Salon Jaylee

Entertainment

Three performing arts center
Three movie theaters 
Three town squares 
Sun City Hilton Head 
Located in Bluffton, South Carolina, Sun City Hilton Head is a large active adult community with over 8,000 homes. It has been serving community members since 1995, offering a 45-acre village space with plenty of activities to do. 
Here is a list of their registered community groups:
100+ SC Women Who Care
AARP Tax Aide Program
American Revolution Round Table
The Athletic Group of the Lowcountry
Breast Cancer Roundtable
Buckeye Group
The Carolinians
Cat Colony Guardians (CCG)
Coupon Clippers of Sun City
Currents of Sun City
Décor & More
Democrats of Sun City
Doo Wop Shop
Environmental Action
Family Promise of Beaufort Country
Friends of Back Pack Buddies II: The Box Program
Friends of the Girl Scouts of Greater Bluffton-Hilton Head Island
GFWC Woman's League of the Lowcountry
Hilton Head Regional Habitat for Humanity
Illinois Group
Irish Heritage Society
La Dolce Vita
LGBTQ Group of the Lowcountry
Lions  Group
Long Island Group
Lowcountry Civil War Round Table
Low Country Retired Law Enforcement
Men's Christian Fellowship
Minnesota Group
New England Group
New Jersey Group
Opera Friends
PA/Keystone Group
Parkinson's Disease Support Group
Physically Challenged Active Adults (PCAA)
Piano Players of Sun City
R.C. Boat Enthusiasts
Red Sox Nation
Republicans of Sun City Hilton Head
Rhode Islanders
ROMEO (Retired Old Men Eating Out)
Second Helpings
SCUBA Divers of Sun City Hilton Head
South Carolina Lowcountry Model Yacht Association
Tuesday Night Senior Strikers
Widows & Widowers
Wisconsin Group
Wreaths Across America Sun City
Other (Staying Connected)
The Pinckney Social Hall includes amenities such as a ballroom, workshops, lectures, dances, and events. For those looking to exercise, the Purrysburg Fitness Center offers a fitness facility, pools, and an aerobics studio. Lake Somerset is nearby and is a popular nature spot. 
The arts are heavily encouraged with the Yemassee Crafts Center, which promotes activities such as sewing, photography, and ceramics. Magnolia Hall hosts performances for those interested in theater. 
There is also an assortment of restaurants to choose from.
Burgers, shrimp and salads. Casual dining 
60 Sun City Club Lane. 
(843) 705-4005
Steak and seafood 
671 Cypress Hills Drive.
(843) 705-8200
Argent Lakes Pub and Pizzeria
casual, outdoor dining 
1291 Sgt. William Jasper Boulevard. 
(843) 548-7677
One of the best things about Sun City Hilton Head is the weather. The weather remains at about 70 degrees Fahrenheit, which means adults can enjoy outdoor activities, such as the 54 hole golf course, year-round. Unit prices range from $250k to $470k. 
Oak Hammock
Situated in southwest Gainesville, Florida, Oak Hammock is a community geared toward active adults who are interested in furthering their education. They offer classes in subjects such as literature, music, and theater. 
It is a 136-acre campus with personal gardens and a community greenhouse. There is plenty of space to ride your bike, take a long walk or play with your dog. This is a pet-friendly community with an on-site veterinary clinic. With the large oak trees you will have plenty of shade to cool off from the sun. 
There is on-site health care which include:
UF Health Senior Care clinic
Florida Dental Care at Oak Hammock
Physical, occupational and massage therapy
Speech-language pathology and audiology
Podiatry
Assisted living options
Rehabilitation services
Skilled nursing care
Memory care
In addition to classes, Oak Hammock comes with a number of amenities. These include:
Fitness Center
Cocktail lounge
Library
Creative Arts Studio
Nature trails 
Chapel 
RV and boat storage
Pickle ball court
Tennis court 
Sewing room
Billiards 
Business center
Banking facilities
There are multiple dinning options. For more information checkout their website here.
The Gator Lounge – Meet your friends and family at our cocktail lounge and toast with beer, wine, spirits and nonalcoholic beverages.
Treats & Treasures – Indulge your sweet tooth with candy or ice cream, or grab a deli sandwich to go. Gifts can also be purchased here.
The Grille – The Grille offers a casual breakfast and lunch spot, and is available for takeout orders as well.
Informal and Formal Dining Rooms – Our informal dining room is open for breakfast, lunch and dinner daily. The formal dining room is open for dinner only, with ambient lighting and a varied chef's menu.
Private Dining Room – Host your next get together at our private dining room, available to groups of up to 12 people. Food can be ordered from the main menu or requested as a special meal.
Catering Services – Catering is available through our Oak Hammock food and dining services team. Consult with staff to find just the right menu for your special occasion.
They offer four different contracts depending on the care and lifestyle you want.
Life Care – the most comprehensive benefits and protection plan
Lifestyle 1– attractive alternatives offering lower entrance fees
Lifestyle II – attractive alternatives offering lower entrance fees
Health Reserve – complementing your existing long-term care plan
The extensive facilities provide plenty of opportunities for socialization. Residents enjoy dining services, which includes both fancy and casual dining. There are villas, club homes, and apartments. Monthly costs range from $2,500 to $8,000. 
Solvita
This active retirement community is located in warm Kissimmee, Florida twenty one miles south of Orlando. It opened in 2000 and there are three thousand homes built and another three thousand planned for future building. Honored by Builder Magazine as America's Best Active Adult community in 2002.
Stonegate Golf Club at Solivita is located at 404 Village Drive, Kissimmee, FL 34759 is the community golf course. It has two championship courses.
The Cypress course has been skillfully redesigned by Clifton, Ezell & Clifton. They designed it to be more challenging than its predecessor. Gently rolling fairways and lined with cypress trees. All greens have been enlarged and rend to have a much faster roll.

Eighteen holes
Par 72
7000+ yards
Multiple tees for players of varied levels
More difficult than The Oaks course 
Scorecard (downloadable)
With over 4,000 acres of space, there is never a shortage of things to do here. Here are some of the amenities offered at Solvita: 
70+ adult clubs 
100 weekly activities
Riviera Spa & Fitness Center 32,000 square feet award winning facility.

Walking track
Indoor heating swimming pool
Outdoor pool
Aerobics center
Dance studio 
Exercise room with weights machines and cardio machines
Yoga

Village Center

Bocce
Pickleball – lighted courts
Softball diamond 
Tennis – lighted courts
Art classes

Sculpture
Ceramics
Pottery
Stained glass
Watercolors

17,000 sq. ft. Starlite ballroom
Solvita also offers a luxury complex, The Palms, where members have their own 19,000 square foot club house with large-screen TVs and a baby grand piano. It also has a kitchen and catering service. 
The Palms complex amenities and facilities:
Fitness center
Aerobics studio
Residents' business center
Heated lap pool
Two heated whirlpool spas 
Two lighted championship tennis courts
Two lighted bocce courts
Four lighted pickle-ball courts 
Fireplace piazza
Lighted deck
There is plenty to do just outside of the community as well; Solvita is just a short distance away from Walt Disney World. There are twelve neighborhoods of Tuscan-style homes. Prices range from $100k to $400k. Association fees start at $155 per month. The cost of living is slightly lower than the rest of the nation.
The community has two hospitals within 15 miles, as well as many specialists and doctor's offices. The weather is sunny, almost the entire year.
Solivita offers a smaller population than The Villages, mentioned above. With that, comes smaller prices but also fewer amenities.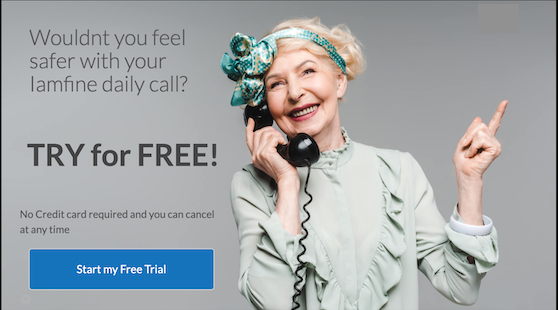 SaddleBrooke One
This active adult retirement community has been offering its award-winning amenities to members since the 1970s. Located in Tucson, Arizona, this community is one of the largest in southern Arizona surrounded by scenic nature trails and the beautiful Santa Catalina mountains that reach the height of 3,500 feet..
SaddleBrooke offers plenty of recreational activities for its residents. At the MountainView Country Club and Preserve Country Club, members can enjoy restaurants, fitness centers, tennis, library and ballrooms. They also have over 170 clubs.
Restaurants:
The Vistas – soups, salads, burgers, pasta, steaks
The Roadrunner Grill – breakfast, soups, salads, specialty sandwiches
Brooke One Pizza Kitchen – regular, wheat or gluten free crust pizza
Cardio equipment
Machines
Free weights 
Stretching device
Lap pool
Aerobics 
Locker rooms
Massage treatment rooms
SaddleBrooke is also perfect for golf fans; there are three 9 hole courses available. Residents who want a challenging golf experience can join the Preserve and MountainView Golf Clubs.
Golf courses:
SaddleBrooke Nine – accuracy is helpful on the shortest of the three courses.

Par 36
Men's tees

Blue tees 3131 yards, white tees 2957 yards, yellow tees 2801 yards

Woman's tees

Yellow tees 2801 yards, red tees 2548 yards, aqua tees 2107 yards
Tucson Nine – the most challenging of the three courses in part because of the deep bunkers.

Par 36
Men's tees

Blue tees 3382 yards, white tees 3106 yards, yellow tees 2861 yards

Woman's tees

Yellow tees 2862 yards, red tees 2614 yards, aqua tees 2227 yards
Catalina Nine – offers players a variety of shots on this most liked layout.

Par 35
Men's tees

Blue tees 3237 yards, white tees 2891 yards, yellow tees 2607 yards

Woman's tees

Yellow tees 2607 yards, red tees 2415 yards, aqua tees 2053 yards
SaddleBrooke is renowned for its fitness and entertainment facilities, which include private clubhouses. Prices range from $100k to $900k.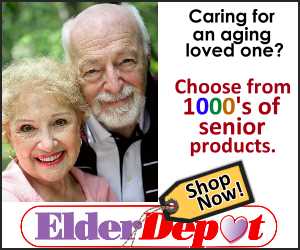 Sun City Texas 
Located by Georgetown, Texas, Sun City is a small, suburban community where residents can easily get to know one another. It's situated 35 miles North of the city of Austin, so members can enjoy the small-town feel and city life. It is the largest active adult community in Texas
Residents have been enjoying the warm weather and social scene at Sun City since 1995. Here are some of the amenities the community offers:
Grand ballroom
Computer lab
Billiards hall
Hobby and craft studios
Aerobics and dance studios
20,000 square-foot fitness center
4,000 square-foot woodshop
Tennis, pickleball and bocce ball courts
Dog park
Nine miles of walking and biking trails
The Cowen Creek Amenity Center offers fitness facilities, a pool, a catering kitchen, and an amphitheater. The Legacy Hills Pavilion is a fun location for parties and social gatherings, and it is surrounded by walking trails, three championship 18 hole golf courses, and sports fields. 
With over 5,000 acres of space and 9,000 homes, there are always plenty of things to keep residents entertained. Unit prices range from $200k to $500k. 
Kings Point
This gated community located in Sun City Center, Florida, consists of single-family units and attached villas. Since the 1970s, residents have enjoyed the warm weather and busy lifestyle. There is plenty to do both inside and outside of the community.
Kings Point includes two main clubhouses. Here are the amenities offered by both clubhouses.
90,000 sq. ft. Clubhouse: 
Indoor and outdoor pool
Fitness rooms
Billiards and bingo hall
Cafe
Game rooms
Kings Point Clubhouse:
Lawn bowling court
Tennis and shuffleboard courts
Fitness Center
Cyber-cafe
Resort-style pool
Those interested in exploring the surrounding area of Tampa can enjoy a fun city lifestyle and beautiful beaches. Prices range from low to mid $100,000s. 

Stone Creek
This 55+ active community in Ocala, Florida, is known for its naturalistic setting. It includes beautiful hills, lakes, and oak trees. It's also situated close to popular attractions such as Disney World and Universal Studios. 
Stone Creek offers plenty of activities. The Reunion Center includes a ballroom, theatrical performances, catering kitchen, and game room. The Elan Spa & Resort Pool is a fitness center with high-end equipment, an aerobics studio, and pools.
Around the grounds, you'll find areas where you can play:
Horseshoes
Bocce
Tennis
Softball
Fishing
Golf
Stone Creek is the perfect setting for golfers and fishers, offering a 7,000 yard golf course and a nearby lake. Prices are about $3,000 to $4,000 monthly. 
Stone Creek is a very economical retirement community, with homes starting in the low $100s. Association fees range from $95 per month to $437 per month, depending on your community and amenities.
The weather is sunny and warm, almost year-round and the cost of living in the area is lower than the national average. Ocala boasts three hospitals in the area and many doctors and urgent care clinics.
Stone Creek is in a beautiful area, with plenty of activities for all fitness levels. With a low cost of living and surrounded by warmth and good healthcare, this is an attractive retirement community.
Sun City Grand
Sun City Grand in Surprise, Arizona, is surrounded by beautiful waterfalls and landscapes. Up to 15% of the homes can be owned by anyone between the ages of 45 and 54. Youngest age of someone living in the family house is 19 years old. Potential homeowner packet has a ton of information in a PDF form. Many clubs and organizations to be part of. It offers a range of amenities for active 55+ adults, including:
Grand ballroom
Hobby and craft studios
Resort-style pools
Meeting rooms
Adobe Spa and Fitness Center
Tennis and bocce courts
Sun City is renowned for its golf courses. It offers four championship courses that were designed by famous golfers, Billy Casper and Greg Nash. 
Cimarron Golf Club – water comes into play on most holes in this challenging course. 18 different tee distances, with dis at aces ranging from 3888 to 6809 yards.
Desert Springs Golf Club – generous fairways, large greens, and lots of trouble that even the best players will find challenging. 18 different tee distances, with dis at aces ranging from 4217 to 7006 yards.
Granite Falls North Golf Club – considered the most challenging out of the four championship golf courses. 16 different tee distances, with dis at aces ranging from 4110 to 6720 yards.
Granite Falls South Golf Club – With large, undulating greens and rolling fairways, these courses demand accurate tee shots as well as precise shots into the greens. 16 different tee distances, with dis at aces ranging from 4159 to 6839 yards.
With over 9,000 homes, there are plenty of opportunities for socialization at Sun City Grand. Prices can range from $500k to $900k. 
Trilogy Orlando
This active adult community in Groveland, Florida, welcomes residents from across the country. The community values independence, health, and adventure, offering several activities to keep residents busy. 
Magnolia House is a luxury clubhouse that offers fitness facilities, dining, and hobby rooms. The Athletic Club is specifically geared toward exercise, offering high-end equipment, trainers, and classes.
Those interested in art can enjoy The Artisan Studio, which offers opportunities for painting, pottery, and scrapbooking. There are plenty of restaurants around, but those interested in cooking can visit Emma's Culinary Garden. Experienced and amateur chefs can socialize, learn, and cook together.
Trilogy Orlando offers a small-town community feel. It is also situated near exciting locations such as Walt Disney World. Unit prices start in the mid $200,000s. 
Sun City Shadow Hills
Retirees love the modern-style homes in this active community, located in Indio, California. Located 150 miles northeast of San Diego, and 130 miles east of Los Angeles, this peaceful community is home to some of the world's finest golf. This newer Del Webb development has 3,450 homes. Since 2003, residents have enjoyed the active lifestyle and number of amenities. These include:
Fitness center
Aerobics and dance studio
Shuffleboard and tennis courts
Amphitheater
Dog Parks
Santa Rosa Cafe 
Shadow Hills Golf Course

North Course blue yardage 2999, white yardage 2625/2568  gold yardage  2106/2063. Par 54. Book tee times
South Course black yardage 6789 blue yardage6467, white yardage 6161 green yardage 5590 gold yardage 5323 silver yardage4795. Par 71. Book tee times
Lighted 18-hole putting course
Residents can enjoy a number of classes, from fitness to cooking. There are educational opportunities, such as writing and political clubs. Events are held for entertainment, including magic shows, theater performances, and singing competitions.
Sun City Shadow Hills has over 30 single-family floor plans for residents to choose from. Prices range from $200k to $700k+.