When you or a loved one finds that the golden years are here, it can become essential to find somewhere to find friends and other like-minded people. For LGBT people, that means seeking out a community of folks with similar life experiences and preferences to ensure that they will be accepted in the new community. 
It is crucial to find a community, especially after retirement, so that you can find people to spend time with. Suppose you have been searching for an older neighborhood that is accepting of your lifestyle. In that case, this article lists some of the best LGBT friendly communities all across the United States for people aged 55 or older. 
A Place For Us
Location: Cleveland, OH
A Place For Us is a community with both one and two-bedroom apartments available for everyone over 55 who identifies as LGBT. Because of the convenient location in Cleveland, you have access to lots of amenities that you might not find in more rural places. You never have to worry about a long drive into the city for some shopping.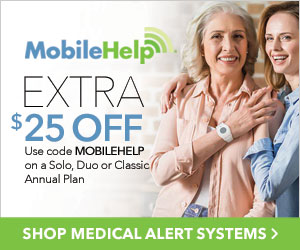 Birds of a Feather
Location: Pecos, NM 
The Birds of a Feather is a growing gated community in New Mexico for people who want to spend their golden years having fun in the sun. Their website lists homes and lots that are for sale since the community is still in the process of expanding. Although not every home is built yet, you can buy and reserve a space here. 
Carefree Cove
Location: Boone, NC
Carefree Cove is a fantastic place to go if you want to live on the East Coast and enjoy nature's simple beauty without being surrounded by the hubbub of city life. There is nothing better for people who love the great outdoors than getting up in the morning and bringing your coffee outside to enjoy the crisp, fresh air. 

Discovery Bay Resort
Location: Port Townsend, Washington
Discovery Bay Resort is a bit farther north than the other options on this list, but what it lacks in warm weather it more than makes up for with picturesque views of Okanagan Lake. Although the homes and RVs for sale are relatively small, the all-female community is extraordinarily accepting, and you are sure to enjoy the surrounding nature. 
Fountaingrove Lodge
Location: Santa Rosa, CA
Fountaingrove Lodge distinguishes itself from competitors by marketing itself for transgender seniors. The doctors on staff are experienced with hormone therapy and the unique needs of transgender seniors. They also include cleaning services once a week so that you will not have to strain yourself to keep a tidy home. 

John C. Anderson Apartments
Location: Philadelphia, PA
The John C. Anderson Apartments are perfect for LGBT seniors over 62 years old. Located in the heart of Philadelphia, you will not have to sacrifice any of city life's conveniences while still living in a luxurious apartment. Like-minded people will surround you, and you can come together as a community for activities and events. 
Mary's House for Older Adults
Location: Washington, D.C.
The best part about Mary's House for Older Adults is the staff's level of commitment towards ensuring that everyone can enjoy their years. The combination of assisted-living and group physical therapy classes helps everyone take control of their golden years and live their best lives. 
North Park Seniors
Location: San Diego, CA
All services at North Park Seniors are provided by The San Diego LGBT Center in order to give everyone a chance to enjoy their retirement. You must be 55 years old to apply to be on their waitlist. With over 75 apartments available, there is sure to be a spot opening up soon for you to join the vibrant community.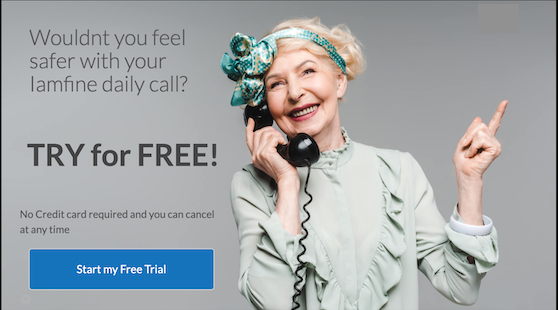 Palms of Manasota
Location: Palmetto, FL
This small community of Palms of Manasota is comprised of twenty-one houses. Although there are not many homes available, it was the first gay and lesbian owned retirement community in the United States. Plenty of people decide to retire to Florida because of the warm weather, and the Palms of Manasota takes full advantage of that with its outdoor areas. 
Pueblo Manor
Location: Apache Junction, AZ
If you have been looking for a women's only community somewhere that never gets cold, Pueblo Manor is the perfect fit. It is a community for mobile homes only, but there are permanent buildings, including a gym, a swimming pool, and a community center. You will never have to worry about boredom at Pueblo Manor.
Rainbow Vista
Location: Gresham, Oregon
Although not in Portland proper, you can slow your life down and take it easy at Rainbow Vista without needing to worry about your neighbor's reactions to your lifestyle. You can either purchase a studio apartment or a one-bedroom apartment and take part in this friendly community that is chock full of fun activities. 

The Residences at Seashore Point
Location: Provincetown, MA
The Residences at Seashore Point offers a diverse community for seniors who are looking to expand their horizons. Unlike some senior communities, pets are fully welcomed here, and you can meet people from every walk of life when you take your pooch on their daily walks around the community. 
Resort on Carefree Boulevard
Location: Fort Meyers, FL
The Resort on Carefree Boulevard is an all-female community geared towards lesbians. It is made up of both RV parking lots and houses for you to purchase. Although they will accept people as young as 40, the community is predominantly made up of older women. There are plenty of activities for everyone in the community to meet each other. 
Spirit on Lake
Location: Minneapolis, MN
Spirit on Lake is an affordable housing project that offers options for people with lower incomes who still want to take advantage of senior assisted-living communities. It is within walking distance of some of Minneapolis' most colorful neighborhoods, so you will never have to worry about being bored while you live here. There is always something to do. 
Stonewall Gardens
Location: Palm Springs, CA
Unlike some of the other communities on this list, Stonewall Gardens is an assisted living community for people who have specific medical needs that require some extra supervision or help. If you want to live independently and stay out of a nursing home, Stonewall Gardens might be the perfect place for you. 
Townhall Apartments
Location: Chicago, IL
The Townhall Apartments are an excellent community for LGBT seniors. With over 79 units to rent out, there will always be a spot available for you. Built out of a decommissioned police station, this complex offers plenty of amenities like a dining hall, a gym, and other ways for you to get to know your neighbors and celebrate coming together.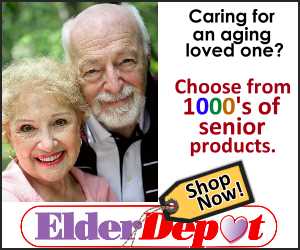 Triangle Square
Location: Hollywood, CA
Triangle Square was made with affordable housing in mind. Many seniors reach retirement age without the money necessary to move into expensive or luxury communities for assisted living, which is where Triangle Square comes into action. You must be at least 62 years old to qualify for housing here, but it is well worth it. 
Wilton Manors
Location: Wilton Manors, FL
Although not a community only for seniors, Wilton Manors has a thriving senior community that has a large number of LGBT people involved. The events and activities available in the senior community center give you plenty of opportunities to meet your neighbors and get to know everyone who has lived similarly to you in Wilton Manors. 
In Summary
All of these communities have plenty of LGBT seniors comfortably living there, and they understand the importance of shared life experiences and forming a community based on those bonds. Hopefully, this list has given you some insight into the LGBT-friendly communities available within the United States so that you can choose the right one for you.