Retirement approaches!  The bliss, the quiet, the beach!  As we fast approach retirement age, the wifey and I are looking for the best retirement community areas by or near the beach. Of course, there are other considerations like size, cost of living, other available activities and so forth. So, I did my due diligence and compiled a list of the 5 best retirement communities by the beach. 

What are the 5 best beachside retirement communities? The 5 best beachside retirement communities in no particular order are:
Cape Coral, FL
Bay St. Louis, MS
Corpus Christi, TX
Port Townsend, WA
Portland, ME. 
Why? I like them all.  Each brings something unique to the retirement table. Some feature a shockingly low cost of living. Others have amazing activities to keep us amused.  Still others have the sublime weather we all want. None are perfect. Each offers only part of the dream.

In order to give you the most information possible, each location description compares size, demographics, activities, cost of living, availability of medical facilities and average weather conditions. Additionally, there are many links to get more information, if your little heart desires. So, without further ado, here are my top 5.
Don't forget to bring a beach chair and cooler to make your day more enjoyable. Click the Amazon link to get the most current price.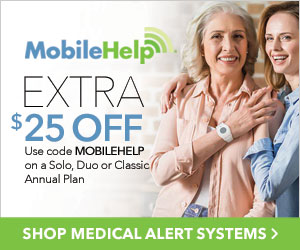 Cape Coral, FL
Located in southwest Florida, Cape Coral borders on the Gulf of Mexico and is the largest city between Tampa and Miami. 

It began as a master-planned community and incorporated in 1970.  In 2016, Forbes magazine ranked it #9 as one of the 25 best places to retire and in 2017, they ranked it #1 on their list of America's fastest-growing cities.

Cape Coral connects to Fort Myers by 2 bridges, Cape Coral Bridge at 3500 feet long and Midpoint Memorial Bridge.  Southwest Florida International Airport is only 14 miles away. Public transportation is readily available, with 18 fixed-route bus services, 6 of which are specifically in Cape Coral.

The local economy is primarily based on healthcare services, retail, and real estate/construction.
Activities.
Cape Coral is called the "Waterfront Wonderland" and is well known for its many canals and over 400 miles (640 km) of navigable waterways. There is fishing off the pier of the Caloosahatchee River, 15 miles of beaches to choose from, as well.

In those waterways, you will find a veritable treasure trove of wildlife, including manatees, herons, turtles, dolphins, and pelicans.  Additionally, Cape Coral has one of the largest populations of Burrowing Owls in the entire world.

If water isn't your sole focus, the Cape Coral community also boasts golfing at one of 7 golf courses, shopping, sports, art and music activities. There are cultural events hosted at the Historical Museum, Art Studio, and the Cultural Park Theater if that is more to your liking.
Size and Costs
Cape Coral is a mid-size community, with a population of 189,343 in the 2018 census. Of those, 21.9% was age 65 or over.

The cost of living in Cape Coral is 3.7% above the average American cost of living.  However, with its very favorable tax status, Florida, in general, is an attractive retirement location.

The average home price is $245,000 or $144 per square foot. Statewide, Florida home sales average $170 per square foot. Prices are expected to increase by 4% over the next year. Not looking to buy a home? The average rent for a 2-bedroom apartment is $1145 per month.

Statewide, sales tax is 6%, with some counties adding their own taxes as well.  However, there is no state income tax, making Florida very attractive to some people.
Weather
Winter is when Cape Coral truly shines!  Winters are short, windy, clear and fairly comfortable.  Average temperatures range in the high 60s to low 70s during the day, dropping into the mid-50s at night. A great time of year for a walk on the beach!

Summers are hot and humid, lasting from mid-May to early October. Temperatures average the high 80s to low 90s, dropping to the mid-70s at night.  Humidity during this time will run in the 90-100% range. Some people may find this combination of heat and humidity overbearing and uncomfortable.
Medical Facilities
Cape Coral has multiple hospitals to choose from, including a Children's Hospital and a VA option. Excluding those, the top 3 choices are listed below.

Lee Memorial Hospital, in nearby Ft. Meyers ranks highly in 6 different categories, including COPD management, heart bypass, heart failure, hip replacement, knee replacement, and lung cancer surgery. It has an average of 3 out of 5 stars regarding patient satisfaction.

Gulf Coast Medical Center, also in Ft. Meyers ranks highly in 4 different categories. Those include COPD management, colon cancer, heart failure, and knee replacement. Gulf Coast has a 3 of 5-star ranking in patient satisfaction.

Cape Coral Hospital is ranked highly in the areas of COPD and heart failure management. It has 2 of 5 stars in patient satisfaction and a below-average rating in abdominal aortic aneurysm repair.

Bay St. Louis, MS
Located 90 miles east of New Orleans, on the Gulf of Mexico, Bay St. Louis, MS is a small town paradise for those with a penchant for old south architecture and charm. It lies along the Mississippi Sound, at the entrance to St. Louis Bay.  

The townsite was initially part of a 1789 Spanish Land Grant, which soon became a resort for wealthy plantation landowners. During the War of 1812, the bay was the scene of The Battle of Pass Christian. The town initially incorporated in 1818 as Shieldsborough, then became the city of Bay St. Louis in 1882. 
Activities
Obviously, there is the beach and all the associated water activities like fishing, snorkeling, kayaking and so forth.  You can enjoy the East St. Louis Beach, take a charter and catch some redfish or flounder, kayak the Jordan River Blueway Trail or a dozen other options.

Not a water person?  That's fine. There is also golf, shopping, and museums. Some of these include the Alice Moseley Folk Art and Antique Museum, the Kate Lobrano House and The Bay St. Louis L&N Train Depot. There are also 2 nearby Casinos for your entertainment, the Hollywood Casino Gulf Coast and the Silver Slipper Casino.
Size and Costs
The estimated population in 2018 was 13,515.  Of those citizens, 16.6% were over age 65. No additional census has been taken since.
The cost of living in Bay St. Louis, MS is 8% below the national average cost of living.  However, Mississippi state general tax is 37% higher at 7.25%,  and their state income tax is 35% higher than the national average, running 3-5%.

The average home price in Bay St. Louis is $137,897 or $118 per square foot.  If renting is more your style, the average 2 bedroom apartment runs about $740 per month.
Weather
Winters run December through February, with temperatures averaging low to mid-60s during the day and dipping to low to mid-40s overnight. Freezing is uncommon.

Summers, from mid-May through September, have temperatures ranging from the mid-80s to low 90s. It is very humid, as well, with humidity levels running from the mid 80% up to 99% during that time frame.

The wet season runs from June to September, with a 39% chance of rain on any given day.  
While discussing the weather, it would be remiss to fail to mention that a good part of this community was wiped out during Hurricane Katrina.  It is in the process of rebuilding and all the information provided is post-hurricane, however, if it happened once, it could happen again.
Medical Facilities
Port St. Louis has no hospitals directly in town, but 2 are certainly within easy driving distance.
Memorial Hospital at Gulfport is only 16 miles away from Port St. Louis.  It has an average ER wait time of 18 minutes. It is a not-for-profit entity, offering 440 beds, with a medical staff of over 285, covering over 40 different medical specialties.
Southern Memorial Hospital, in Slidell, LA is only 39 miles away. It features services related to cancer, emergency medicine, general surgery, and cardiac issues.

As you are researching the best retirement communities by the beach, keep in mind your kids and grandchildren's financial health. Save your family Thousands Of Dollars And Teach Them How To Build Their Wealth To Millions. Your KIDS and GRANDCHILDREN NEED This! The Family Treasure Tool Guide Click link below. Golden Rules, Budgeting Tool, Home Affordability Tool, House Payment Tool and a Compound Interest Calculator all in one guide!!!
Corpus Christi, TX
Corpus Christi sits in the southeast portion of Texas, on the Gulf of Mexico.   It is one of the most popular tourist destinations in all of Texas, due to its beautiful beaches, clear warm weather, and numerous attractions. 

Discovered by Spanish explorer Alonso Alvarez de Pineda in 1519, it proudly boasts the nickname of "Sparkling City by the Sea". 

The first permanent settlement here was a trading post, established in 1839 and sold supplies to the Mexican Revolutionary Army.

The Battle of Corpus Christi was fought in 1862, with the American Navy forces that were blockading Texas fought a land and sea engagement with the Confederate Army. The Navy won the sea battle but was repelled when making landfall.
Activities
Oh so much to do!  Visit the Texas State Aquarium, tour the USS Lexington, visit recreations of Columbus' ships the Pinta and the Santa Maria or stroll through the Botanical Gardens and Nature Center.

For those ocean buffs, Corpus Christi is known for its clean sandy beaches, Padre Island National Seashore, horseback riding on the beach, fishing, scuba/snorkeling, and many other activities.  Truly, a veritable activity paradise.
Size and Costs
Based on demographics provided, Corpus Christ is a large city, with a 2020 population of 326,554, making it the 8th largest city in Texas. 13.4% of the population is over age 65. 
Corpus Christi's economy is based primarily on oil and tourism. 

The cost of living in Corpus Christi averages 16.9% below the national average, with significant savings in housing and transportation costs.

The average home price in Corpus Christi is $157,696 or $127 per square foot.  Prices are expected to increase by 4.9% in the next year.  Alternatively, a 2-bedroom apartment will run you about $981 per month, up 2% from last year.
Weather
Corpus Christi shines during the winter!  Though fairly short, the "cool" season extends from early December to the end of February.  Highs range in the mid 60-70 range during the day and drop to low to mid-50s at night. 

Summers are hot and muggy!  Day time temperatures will average mid-80s to high 90s between early May and the end of September.  Nights cool off into the 70s. Humidity levels during this time will run from 70-100%.
Medical Facilities
Corpus Christi boasts a whopping 8 hospitals in the metro area!  The 2 highest-ranking, based on Yelp reviews are listed below.

Corpus Christi Medical Center offers 24-hour emergency care, cardiac cath lab, orthopedic unit, and a neuroscience program.
Their offered services include bariatric surgery, behavioral health, radiation oncology, heart, and vascular services and a women's center.

CCMC has a gold seal of approval from the Joint Commission for both Hip and Knee Joint replacement surgery. They have also been named a Certified Primary Stroke Center and have been recognized for providing better, faster care to improve stroke patient outcomes.

Christus Spohn Hospital just completed a brand-new Emergency Room. Other offered services include brain care, cancer care, stroke, trauma, and heart care.

They are an accredited bariatric surgery facility and multiple quality awards for this specialty from 2013-2017. They received a reward for excellence in prostatectomy in 2014. Also, of note, they were named to the 100 best hospitals for patient experience in the Women's Choice Awards in 2013-2016.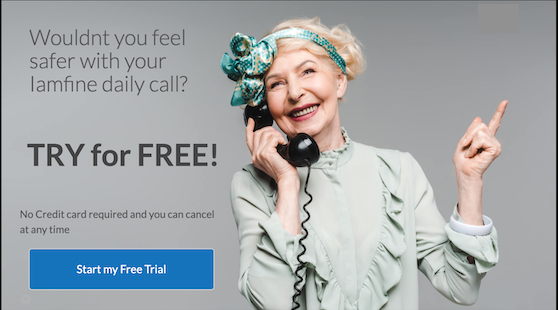 Port Townsend, WA
This small, rustic town is in northeastern Washington.  Sitting at the very tip of the Olympic Peninsula, Port Townsend is not the beach property most of us think of yet has a lot of positives going for it.
The historic district holds U.S. National Landmark District status.  It is known for its Victorian architecture, annual cultural events, and its maritime focus. Just a short down Water Street (Main to most of us), will have you craning your neck to take it all in.
Activities
On or near the water, you have options like kayaking, boating, fishing, whale watching or taking a sailing lesson.  

Land-based activities include window shopping, visiting the Marine Science Center, or taking a class (or two) at the Port Townsend School of the Arts. There are several museums, as well.  These include the Jefferson Museum of Art and History and the Aero Museum. 

If theater is more your style, be sure to check out the Rose Theatre, which opened in 1907 as a vaudeville house and still has some of the original murals and balcony seats.
Size and Costs
According to the 2019 census, Port Townsend boasts a population of 9,428 people, making a fairly small town, and retaining that "small-town vibe" many people prefer.  Of those hardy souls, 61.3% are over age 65.  In fact, the median age for this small burg is 57 years old!

Port Townsend cost of living is 15.4% above the national average, with housing being the largest part of the difference.

The average home in Port Townsend is going to set you back $417,961 or $278 per square foot.  Wow! With a 2-bedroom apartment renting for only $1010 per month, that might be a much wiser investment for your pocketbook. 

Home prices have increased 4% in the last year and experts anticipated an additional 3.7% hike in the next year. So, maybe it is a better investment than it initially appeared.
Weather
Unlike the other cities thus far, summer is when Port Townsend struts its stuff.  Summer runs from late June to mid-September.  During this brief, but glorious time, daily temperatures run the high 60s to mid-70s, with nightly lows dipping into the low to mid-50s.

Winter may be a bit much for some.  Beginning the middle of November, and going through the end of February, daily highs range from the mid-40s to low 50s, with night-time dropping into the mid-40s to the low 30s.  Additionally, this is the rainy time of year, with November being the rainiest month, with 7", on average.

Unlike the balance of Washington, Port Townsend lies in the rain shadow of the Olympic Range and gets only an average of 19" rain annually.

Humidity is NOT an issue in Port Townsend!  Humidity levels peak in August, with an average of about 20%.
Medical Facilities
In spite of its teeny size, Port Townsend boasts two hospitals to serve any medical needs that should arise.

Jefferson Healthcare Medical Center is the recipient of many awards.  Most recently, they were the 2020 award winners for Best Hospitals for Outpatient Experience, Women's Choice Award and 2020 Five Star Care Medicare Hospital Compare awards.  A full list may be found here.
Jefferson Healthcare specializes in Cardiology, Hospice, Home Health, Orthopedics, Respiratory Care, and Urology, to name a few.

The second hospital is a private hospital, offers very little information and has no website to review for you.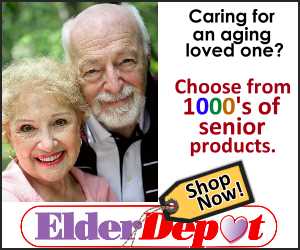 Portland, ME
Portland, ME is the largest city in the great state of Maine, comprising over 1/3 of Maine's total population. Portland is situated on a peninsula in Casco Bay on the Gulf of Maine and the Atlantic Ocean.

The area has a long and colorful history, extending back to the first European settler in 1623.  In the 400 years since, Portland has been at least partially destroyed and rebuilt 5 separate times, in various wartime battles. Yet, they persevere!
Activities
Portland is a foodie city!  If you like good eats, with plenty of microbrewery choices, Portland may be your dream come true.  Many of these same microbreweries offer free or nearly free tours, to whet your appetite (and thirst, of course).

Other activities include multiple lighthouse tours, including some on a bicycle; shopping down Old Port, the heart of downtown Portland; and several museum options.

On the water, of course, there are the ever-present boating, fishing, and sightseeing options to choose from.
Size and Costs
As previously noted, Portland is the largest city in all of Maine.  That said, it has a modest population of 66,649.  Of those individuals, 25.9% are over age 65.

The cost of living in Portland is 8.2% higher than the average. This is almost exclusively due to the surprisingly high cost of housing in the area.

The average home price is $330,215 or $322 per square foot, making this our most expensive housing market.  Prices increased by 4% over the last year, and experts anticipate a 4.5% increase in the coming year.  

As of January 2020, renting is not much better.  The average 2-bedroom apartment was renting for $1621 per month, which is a whopping 8.7% increase from last year. Clearly, housing in Portland is EXPENSIVE!
Weather
Summer is the best season of the year in Portland, ME.  Running a brief June through mid-September, the daily temperatures hover around 70-80 degrees, with nighttime dipping down to the low 50s-60s. 

Winter is frigid, windy and long.  Starting in early December and running through most of March, average daytime temperatures are low 30s to low 40s, with nights plummeting to mid-teens.  Snow is common during this time.

The wet season runs March to December and there is a 28% chance of rain on any given day.  During the dry season, on the other hand, the chance for rain plummets to 22%.  I guess there's something to be said for consistency!

Humidity levels, however, remain surprisingly low.  The most humid time of year is May through October, where levels may reach as high as 26%, on average.
Medical Facilities
This is Hospital heaven!  Portland, ME has an unbelievable 13 hospitals to choose from!  Honestly, at least one is a children's hospital, so it may not be the most appropriate for you.  The top 2, based on Yelp reviews, are listed below (not including the children's hospital).

Maine Medical Center scores a strong 5 of 5 stars in patient satisfaction. It is a complete health care resource, licensed for 637 beds and employing over 9,600 people. 

MMC has earned "high performing" ratings in areas of gastroenterology and GI surgery, pulmonology and lung surgery, as well as urology and 9 other common areas surveyed. It also has the only allopathic medical school in the state.

Northern Light Mercy Hospital has a respectable 4.3 of 5 stars regarding patient satisfaction.  It is an acute-care, non-profit hospital sponsored by the Sisters of Mercy of the Americas.  All rooms on their State Street and Fore River campuses are 100% private.

Northern Light posts no ratings or award information. They focus on women's health, cardiovascular care, endocrinology and diabetes, gastroenterology, pulmonology and pain management, among others.
Honorable Mentions
Winnowing down all the great beach retirement community options was difficult, to say the least.  Such a subjective topic and there are so many to choose from. Therefore, here is a list of "honorable mentions" with very basic information about each.

Oxnard, CA. Population 210,037 in 2017. Cost of living 38.5% above the national average, with an average home cost of $503,100. Lovely to look at, but pretty pricey.

Ft. Pierce, FL. Population 43,883. The cost of living is 12.4% below the national average, with an average home cost of $154,000. Costs are very reasonable, but hurricane risk may be off-putting to some.

Charleston, SC. Population 136,208 in 2018. The cost of living is 11.5% above the national average, with an average home cost of $316,500. Not a bad choice, overall.  Kind of middle ground in many areas.

Carlsbad, CA. Population 112,008 in 2019. The cost of living is 91.7% above the national average, with an average home cost of $875,000.  Gorgeous views, hideous costs.

Easton, MD. Population 16,637. The cost of living is 12.9% above the national average, with an average home cost of $277,500. This is a good option if you like 4 seasons a year.

I could go on for days. An excellent resource for the cost of living in any community in the United States is bestplaces.net. Just enter your interested location and prepare to be amazed.
Final Thoughts
What about International options?  While sometimes difficult to get good information regarding the cost of living, this is a viable option for many people.  The expat life is very attractive, and the options are literally almost endless.

If you're considering living abroad, good areas are found in Mexico, South America (think Costa Rica, Panama, and Belize) , Europe and the Orient (Thailand and Malaysia are increasingly popular). There are also many excellent resources online for international living.  Research thoroughly and be familiar with all of the immigration laws and requirements before making your move.

Finding the perfect retirement community to live in is a full-time job in itself.  First, determine what matters most to you. Cost? Size? Amenities? Then search day and night, looking at all the options available.  For some retirement communities that are pet friendly, check another blog from me here. You'll never keep them all straight, so maybe a nice spreadsheet is in order. Then, perhaps, a stiff drink.

There is no "perfect" place. Find 3-5 places that look REALLY GOOD and go visit each.  Spend a week or more testing out the area. Talk with the locals, see if there is a Facebook group or newsfeed that can keep you informed as you continue searching.

When it's all said and done and you've finally retired to that dream community you found, you'll appreciate all the hard work and effort you put in. Either that or you'll be too exhausted to enjoy. Either way, beats working for a living, doesn't it?