You have finally hit those wonderful years where retirement is near, and communities are designed specifically for you. Even better are those unique communities with great golf courses and the most relaxing and enjoyable amenities you can ask for. 
If you love peace and quiet and enjoy a round or two of golf now and then, you have come to the right place. The six best 55+ communities with golf courses are: 
WindRiver: Knoxville, TN
Heritage Shores: Bridgeville, DE
Sun-City River Bend Hilton Head Island: Bluffton, SC
Sun City Texas: Georgetown, TX
On Top of the World: Ocala, FL
The Villages: The Villages, FL
These communities have everything an older adult could ask for, from fantastic coffee spots and quiet areas to take long walks. Best of all, they all offer great golf courses.
WindRiver: Knoxville, TN
Forbes Magazine has listed this beautiful community as one of the top 25 best places to retire. This luxurious community is located right near the beautiful Tellico Lake. It offers a beautiful view, mild weather all year round, and of course, a fantastic golf course.
WindRiver is a family-owned and operated retirement community designed to provide residents an elegant way of life. 

The golf course can be found under the shadows of the Great Smokey Mountains right alongside Tellico Lake; this was the first Audubon course in Tennessee, offering six sets of tees and an expansive practice facility and short game areas.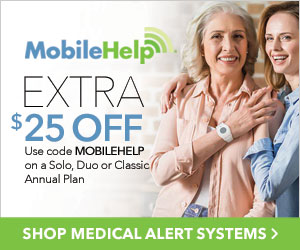 You made it to retirement and now your going to enjoy the golden years. Teach your kids and grandchildren about building wealth. Save your family Thousands Of Dollars And Build Your Wealth To Millions. Your KIDS NEEDS This! Golden Rules Budget, home affordability, house payment, compound interest calculators all in one tool. Get The Family Treasure Tool Guide Here
Golf Course Amenities
Here is a list of reasons this golf course is so popular and why you'd want to make this Tennessee community your home:
Unlimited game balls
Fully stocked golf carts
The Grill at WindRiver: The best burgers in town!
Beverage cart services
Weekly leagues
Weekday, weeknight, and weekend play
Superior greenkeeping
Other Amenities in the Community
Hanging out on the green playing a few rounds of golf every weekend is not the only reason you will want to spend the rest of your days in this community:
The Marina: The marina has a floating dock available year-round with secure gate locks. It offers extra-wide docks and lift access for easy use. Fuel stations, restrooms, and kayak rentals are also available here.
Citico's Restaurant: This restaurant offers Southern Cuisine to residents.
Sports Complex: Enjoy time at the pool, soaking in a hot tub, or relaxing near a fire pit. If you prefer a more active time, you can play on the complex's many courts dedicated to tennis, pickleball, or basketball. This complex also contains a wonderful fitness center packed with well-maintained fitness equipment. 
Brightwater Park: This is a six-acre green space with walking trails and benches for a stroll or a lovely picnic. 
With any sport you need the right equipment. I have added some brands and products below that I like and have used in the past or experimented with friends. Click the Amazon link to get the most current price.

Heritage Shores: Bridgeville, DE
Heritage Shores is an active lifestyle community for adults 55 years and older. They offer many wonderful amenities to residents and their guests, making their stay relaxing and fun.
Located near Maryland and Delaware beaches, this community is an excellent place if you love beautiful scenery daily. Known for hosting memorable weddings and events, you know living here will offer you a lavish lifestyle. 

This community is set up for everyday activities that will keep you active and social whenever you want; one of those activities is golf. The golf course is a 7000-yard champion style course made with a variety of bunkers and obstacles.
Golf Course Amenities
This list of amenities shows what sets this golf course apart from the rest:
Par 72
Five tees available
Two-acre practice facility
Short-range practice
Six target green
Tournaments and outings
Golf shop
Camps, clinics, lessons available
Other Amenities in the Community
Golf is not the only thing this community has going for it; here is a list of the other great things you can do here:
Sugar Beets Market: This community restaurant offers a full bar with prepared and made-to-order foods.
Clubhouse: This 28,000 square foot clubhouse is home to a tavern, Passwaters Restaurant, and a grand ballroom. It also has an elegant terrace looking over the golf course. It holds creative spaces for woodshops, crafts, and other activities, along with a full-time activities director to help keep your days busy.
Fitness Center: The fitness center is equipped with well-maintained fitness equipment and offers fitness classes such as Zumba, aerobics, and jazz and tap dance.
Sun-City River Bend Hilton Head Island: Bluffton, SC
This is a private gated community for adults 55 years of age and older. It is a 45-acre village with fantastic scenery and luxurious amenities. It is right on Lake Somerset, ideal for those interested in participating in outdoor activities and a leisurely lifestyle.
This community offers homes, townhomes, lots, and villas, making it a perfect location for anyone looking to retire to an active community.
Along with its beautiful scenery, this community offers a large variety of activities to do to keep yourself engaged and socializing. One of the most enjoyable activities in this area is golf. With two golf clubs located on 5600 acres of land, you can play for hours!
Golf Course Amenities
Here are some of the reasons this community's golf course is highly sought after by the 55 and older population:
Three 18-hole golf courses
Extensive waterways
Driving range
Putting green
Golf clubs and tournaments
Other Amenities in the Community
Great days on the course are definitely the way to spend your retirement. However, it is not the only way! Other amenities include:
Social Hall: The Social Hall is a 17,000 square-foot venue. It holds weddings and events in its ballroom and has dedicated areas for lectures, workshops, dances, and concerts in the surrounding buildings.
Fitness Center: The fitness center offers its members indoor and outdoor pools, an aerobics center, and fitness classes.
Craft Center: The dedicated craft space holds classes in ceramics, arts and crafts, pottery, and photography.
Sporting Facilities: The sporting facilities in this community are dedicated to courses for pickleball, tennis, bocce, and softball. 
Parks: The local parks in this community offers residents places for fishing and boating, biking, and hiking. 

Sun City Texas: Georgetown, TX
Sun City is a 55+ community located in some of the most gorgeous hills in Texas. Just outside of Austin, this community comprises 9900 homes with multiple groups, activities, and classes to keep you entertained and busy.
Whether you enjoy a weekend round of golf or you hope to go pro one day, this community will provide you with some of the best courses you can imagine. Inside an 86,000 sq foot amenities court lies three golf courses for all levels of expertise.
Golf Course Amenities
Sun City's golf course offers you a great time and all the things you need for a good game:
Three 18-hole championship golf courses
Putters cafe
Pro-shop
Golf leagues
Golf cart rentals
Various tee times
Other Amenities in the Community
Here are more reasons to visit this community and possibly make it your home:
Fitness Center: This state of the art fitness center offers fitness equipment to keep you healthy and active.
Dance Studio: This community offers a dance studio teaching aerobics and dance.
Sports Center: Feeling competitive? The sports center has courts for pickleball, tennis, and bocce. It also offers horseshoe pits, a softball field, and shuffleboard to keep you socializing all day long.
Outdoor Activities: If you love nature, you will enjoy the hiking and biking trails on-site, as well as the fishing areas. This community has two outdoor resorts with swimming pools as well.  
Multi-Purpose Crafting Room: The crafting opportunities are endless in this community, with numerous woodwork areas and gardening plots. The crafting room has space for sewing, ceramics, stained glass making, and many other hobbies.
On Top of the World: Ocala, FL
This community is home to 10,000 residences and is the largest 55+ community in the state. It offers world-class amenities and some of the best activities you can think of, in addition to many sports and recreational facilities.
There is nothing you can ask for that this community does not already have. That includes some of the best forms of entertainment possible; one of the most popular is the three 18-hole golf courses located right on site.
Golf Course Amenities
Here is a list of golfing amenities offered by this Florida community:
Par 72 course
Pub
Putting green
Golf club
Golf for visitors and members (semi-private)
Five tees 
Other Amenities in the Community
After a wonderful round of golf, here is a list of all the other things you can spend your time doing:
Circle Square Common: This common area is home to theatre-style entertainment, concerts, conventions, expos, fund-raising events, and so much more.
Fitness Center and Spa: Available to members only is a spa with a professional salon and a fitness center. The fitness center offers cardio and strength training equipment and personalized fitness classes. 
Adult Learning Center: Education has no age restrictions in this community. Hundreds of adult education courses, like fine arts, health and wellness, computers, and more, are offered to members for free.
Shops and Restaurants: Whether you are looking for a sweet treat or a classic homemade meal, this community offers it all. Located within the community are ice cream shops, delis, farmers markets, and restaurants.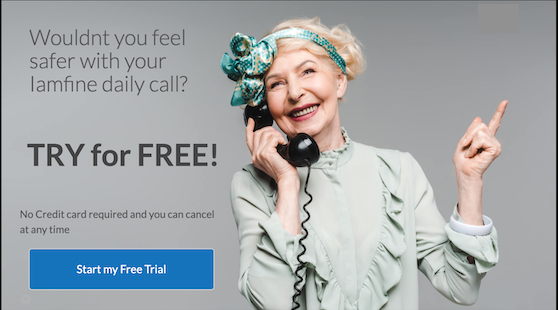 The Villages: The Villages, FL
 The Villages is the largest active adult retirement community in the world. There are over 115,000 residents and 60,000 homes. This is a golfer's dream with over fifty courses. If you want to learn some more cool facts about The Villages, check out this post. They offer all kinds of amenities to residents and their guests. From entertainment to golf courses to restaurants they have almost everything. I wrote an article about renting by the month at The Villages. You can read it here. 
The Villages are located in central Florida. About an hour (56 miles) Northwest of Orlando, Fl and a hour in a half (89 miles) Northeast of Tampa, Fl. The climate is perfect for year-round golf.
Golf Course Amenities
The Villages have over 50 uniquely designed golf courses with beautiful greens and fairways.
Other Amenities in the Community
Recreation – There are 20 recreational centers with activities from tennis to spas and swimming.
Shop and dining

Six shopping stores – Walmart, Target, Custom Apparel And Gifts, Village Cycles, Brownwood Jewelers and Pier 1 Imports.
Six restaurants – Olive Garden, Bonefish Grill, Haagen-Daz, Gar Vinos, Fenney Grill and Tierra Del Sol Bar And Grill.
Six services – Edward Jones, The Waterfront Inn, TownePlace Suites Marriott, Bank Of America, Citizens First Bank and Salon Jaylee

Entertainment

Three performing arts center
Three movie theaters 
Three town squares 
Final Thoughts
If you are 55 or older and ready for a life of relaxation and luxury, any of these communities could be your next go-to destination for carefree days of playing golf in the sun. Happy golfing!