Retirement can mean many things to different people. For the lucky ones, it can mean traveling in an RV around the country and chasing the warm weather. Some retirees may opt to enjoy the north in the summertime, but live in the south for the warmer winters. One of the concerns many retirees have is how to store their RVs in the winter months. 

The 8 best 55+ communities with RV garages: There are a number of 55 plus communities with either RV garages or places that offer RV storage. Here are the best ones :
Coquina Crossing
Mount Olive Shores North
Ridgecrest
Llano Grande Resort
Lost Dutchman
Agave Village
Palm Creek Golf and RV Resort
Oceanside RV Resort
Being able to spend your retirement traveling and camping may be the dream for many people. RV living tends to be cheaper, in the long run, than renting a home or apartment and offers the freedom that if you don't like the scenery, you can change it within a few hours. I want to explore a few places that do offer RV garages and why RV living is the choice of baby boomers now. 
Click the Amazon link below to get the most recent price on RV accessories.
State by State, the Perfect 55 Plus RV Community

While there are a number of 55 plus communities out there, not all of them allow for RVs either on the property or have a place to store them. If you only use your RV a couple of months out of the year, the last thing you are going to want is for your RV to be out in the weather the rest of the year. It is for this reason that you want a place that offers RV storage. 

Knowing where you want to live while you are not traveling can be a significant factor in deciding which retirement community would be best for you. Whether you plan to live in your RV year-round, even if it is one place for the majority of the year, can also play a part in where you plan to live most of the year. 

Some 55 plus RV communities offer the rental of homes or apartments while also offering a place to store your RV for your stay. Some may opt to live in their RV and are just looking for a place out of the weather to be able to keep their RV even while they are living in it. 

Give your kids and grandkids the financial tool to build wealth and buy their own RV's with cash
Having RV's and a retirement community home is such a great combination but it is costly. To make sure your kids and grand kids have the wealth to live like you or better, we have a Family Trea$ure Tool Guide. Your family will save thousands and build wealth in the millions! They can't afford not to have this wealth building tool guide.
Florida

Usually, when people think of Florida, they think of three things, retirees, Disney World, and Spring Break. This can make Florida a wonderful place to spend your winters due to its warmer climate and large retirement population. Since Florida is accustomed to a lot of seniors living there, there are also a number of communities that offer storage for RVs. 

While Florida can be a wonderful place to live in the winter, due to the warm winters, some people may have issues with the high humidity in the state. This is something to take into consideration if you have health conditions that include the lungs. That said, some people may find the high humidity makes it easier to breathe as well. 

When picking a retirement community to live in, safty is always at the top of the list. If you moved more than a half hour away from family or friends you want to make sure someone can get to you quickly incase of an emergency.
Always be sure your loved ones are safe when your not there. The ultimate piece of mind. Click the link below to take you to the most recent information in senior monitoring.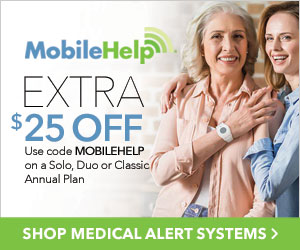 Coquina Crossing

Located in Elkton, Florida, Coquina Crossing is a manufactured home community that offers a spacious garage for RV storage along with many amenities that will appeal to many retirees. Some of these amenities include:
Fitness Center
Large swimming pool
Banquet room
Clubhouse
Tennis courts
This is in addition to being located within 7 miles of various shopping and dining venues. A quick drive can get you to many different options for shopping and dining, and with the coast being within 10 miles, you can also enjoy walks on the beach or ocean swimming as well. 

Mount Olive Shores North

Located in Polk City, Florida, Mount Olive Shores North is one 55 plus community that should be explored. Besides offering constructed homes instead of manufactured one, they offer a wide variety of amenities that make them a cut above the rest. Just a few of the awesome amenities offered by Mount Olive Shores North are:
Access to a dock and a community pontoon boat
A movie theater on site
A computer/internet room for resident enjoyment
Two clubhouses
Tennis courts  
Set right on the ocean, you will be just a walk away from being able to enjoy the feel of the sea, boating on a regular basis and, of course, the smell of the sea air all year round. Along with the fitness rooms and ballrooms, there are plenty of options for a healthy and active retirement at Mount Olive Shores North. 

Ridgecrest Resort Community

Ridgecrest Resort Community, located in beautiful Leesburg, Florida, offers scenic views in central Florida. In close proximity to sites such as Disney World, Sea World and the Kennedy Space Center, the sites will keep you coming back for more. 

Just some of the amenities offered by Ridgecrest Resort Community are:
New exercise facility
Dog walking areas
New rebuilt kitchen area
New clubhouse with screened-in porch
For those who live in their RVs year-round, Ridgecrest Resort Community has you covered as well with clean, spacious showers and laundry facilities. A pet-friendly community also means that your little fur baby will always be welcome there. Add in a community pool and hot tub, and Ridgecrest Resort Community can be counted as one of the best. 

Texas

Texas, depending on where you stay, can be one of the hottest states. Parts of Texas are some of the most southern areas in the US. While the winter weather can be warm, keeping a space heater in your RV will be a need if you are there during a cold weather spell when the temperature can drop to the 40s or lower for a few nights. 

Texas is known as cattle country, and although it is rather flat land, it is some of the most beautiful in the country. The people are friendly, and southern hospitality is more than just words but a way of life for many Texans. While some Texans may seem a little rough around the edges, don't let that stop you from making a new friend in a local. 
Llano Grande Resort

Llano Grande Resort in beautiful Mercedes, Texas, offers a community that expands over 140 acres. Winners of both Large Park of the Year and Best Accommodations for Large Park in 2017, Llano Grande Resort has continued its award-winning streak from previous years. Whether you live year-round in your RV or are looking for something more permanent, this is it. 

Llano Grande Resort offers not just the exploration options that come with the Rio Grande Valley, but also many amenities as well. Just a few of the amenities available to their residents are:
Heated swimming pools
State of the art exercise room
18 hole golf course
Some of the activities offered on a regular basis include: 
Dance lessons
Craft lessons
Regular bingo games
Saturday night dances
Llano Grande Resort offers not just lots of room to explore and enjoy nature, but also the chance to explore the Rio Grande Valley. If exploration and nature are not your thing, then they also offer tons of opportunities to be able to socialize with other members of the community with regular events as well. 

Arizona

Arizona, because of its unique placement in the US, can vary greatly in its climate. From snow to desert, it all depends on where you are staying that will determine the weather although Arizona is a state with a lot of history and some beautiful sites, such as the Grand Canyon. Arizona has only been a part of the US for a little over 100 years as well. 

Home to the Four Corners, Arizona is one of the four American states that touch in a tiny area, allowing for the option to be in four states at once. It is also a history-rich area from Native American history to the wild west. Arizona is also the state where the OK Corral is located as well.  

Lost Dutchman

Located in picturesque Apache Junction, Arizona, Lost Dutchman is like an oasis in the middle of a desert. Offering a wide variety of socialization opportunities and amenities that are sure to satisfy even the most finicky retiree. 

Some of the amenities offered are:
Swimming in an inground community pool 
Lounging with a book poolside
Fully equipped fitness center
Woodshop
Arts and crafts room
Keeping a social calendar is important to some retirees, and Lost Dutchman is dedicated to making sure that your calendar stays full with things like a weekly jam session at their clubhouse. Whether you want to make new friends or reconnect with previous friends in the community, Lost Dutchman may not be the biggest, but they are determined to be accepting. 

Agave Village

Agave Village, located in beautiful Mesa, Arizona, is situated near Phoenix and is the very first 55 plus RV community in the country. While the gorgeous Arizona weather certainly played a part in the success of Agave Village, it would not entirely explain the success of the old 55 plus community in America. 

Having been in operation for 60 plus years, the community itself is actually older than some of the residents that it serves. Whether you plan to stay a night or a few months, RV living has never been easier with everything that is included in the rent of your spot:
Water
Electric
Cable
Internet
Trash
Sewer
Add in all of the amazing amenities that are also available to both short term and long term residents; Agave Village is nothing short of amazing. Just a few of the things that they offer are: 
Two swimming pools
Spa
Library
Dog park
Fitness room
Agave Village offers a pet-friendly environment, so even the furriest of their guests can be sure that they get the exercise they need and a loving environment. Socialization is encouraged for both humans and canines in the oldest 55 plus community in this country.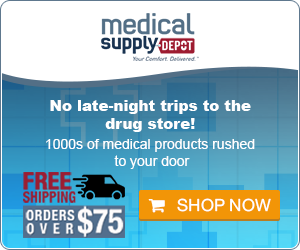 Palm Creek Golf and RV Resort

Palm Creek Golf and RV Resort, located in Casa Grande, Arizona and loves to share the scenic area that it is situated on by offering regular outings to the scenic and historically significant areas in the city of Casa Grande. Within an hour of both Phoenix and Tucson, Arizona, history, and beauty is definitely some of the biggest attractants to this 55 plus RV community. 

Some of the amenities offered are:
Pickleball courts
Golf course
Pool
Fitness center
Community center
9 dog parks
Boredom is not something that you are likely to experience while visiting Palm Creek Golf and RV Resort. Craft activities and courses are offered weekly, and you would have access to the different craft rooms even when classes are not currently scheduled. Some of the weekly activities include: 
Stained glass
Watercolor painting
Woodshop
Sewing
Pottery
Quilting 
Whether you are looking to socialize or just fight the boredom, the dedicated staff at Palm Creek Golf and RV Resort are determined to make sure that you stay as busy as you want to be. Touting more than 165 activities each week, you have opportunities to be creative, explore, enjoy nature and, of course, make new friends in the process. 

You also have the option of just rolling in for a weekend in your RV or renting or buying a place for a more long term option. In addition to all of the previously mentioned activities, if sports are more your thing, they do offer things like softball, tennis or Yoga. They even offer a sports bistro on site as well, so if tonight you want to go out to eat, at least you don't have to go far. 
California

California, known as the land of fun and sun, you can't go any further west without ending up in the ocean. While California is known for technological advancements and trying to be as environmentally friendly, the cost of living can be quite high. This can cause the cost of food and other supplies that you may need on the road to be higher here than in other states

While you may be surrounded by actors and movie stars, this does not mean that you will see them with any regularity. The booming economy in California also means that the traffic can be something frustrating to deal with, but who can deny that California sun? 

Oceanside RV Resort

Oceanside RV Resort, located in charming Oceanside, California, the greenest RV community on our list. Doing their part for the environment, Oceanside RV Resort is completely solar-powered. Don't let green energy convince you that this is not a luxurious place to stay, though. Whether you are looking to hang out at the beach or relax in their jacuzzi, they are here to please. 

Sometimes you want a break from living in your RV, and Oceanside is the only one on our list to offer tent sites, in addition, to pull-through RV sites and back-in sites. With both on-site laundry facilities and showers, they also offer wifi and cable as part of your rent. While you can rent by the month, this is also one of the most expensive on our list. 

Some of the wonderful amenities that are offered at the Oceanside RV Resort are things like: 
Dog park
Boogie Board rentals
RV or boat storage
Clubhouse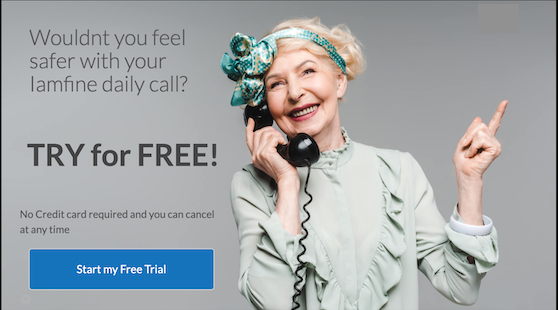 What to Look for in a 55 Plus RV Community

Sometimes it can be hard to try to figure out what to look for in an RV community, especially if you are new to RV life. You will need to determine if you plan to stay short term or long term. Are pets a factor in your planning? What kind of budget are you looking at being able to put towards daily, weekly, or even monthly rent? 

You may want to consider that some places are usually considered long term, while others expect to be a more short term option. This can play a part in how much the rent may be as they may have peak season or off-season rates. Peak season rates may be double of the offseason, and if your concern is a budget, this can be something to take into consideration.  

You may want to do some research into what the local climate will be like when you plan to visit or live there as well. If you have health conditions that don't deal with cold well, this could be something that you want to take into consideration whether you are looking for long or short term.

Shower and laundry facilities can also be a major consideration as well since most people do not have a washer and dryer in their RV. Showering can also be easier in a shower in an RV park as compared to the confined space that an RV offers. If the internet and/or cable TV is important, this is something else to be sure to look into before your travels.