Rollators have become increasingly more innovative, safe, comfortable, and convenient for anyone who needs help with mobility. Rollators with seats have become especially popular as a multi-purpose option for stability and assistance.

What are the best rollators with seats? When finding the best rollator, you will need to consider their safety, size, price, and capabilities to make sure you find the best one for you. Here is our top 8 list.

NOVA Vibe 6 Rollator Walker
Drive Medical Nitro Euro Style Rollator Walker
Lumex Walkabout Lite Rollator
Medline Heavy Duty Rollator Walker
Drive Medical Aluminum Rollator Walker
ELENKER Medical Rollator Walker
Hugo Elite Rollator Walker
ProBasics Transport Rollator Walker
If you don't want to be slowed by other mobility aids or equipment, rollators with seats will be a great asset to you. They are excellent on different surfaces and will provide a place to rest if you need to sit periodically. We'll get into the details of each of these models and what makes them special.

What is the Difference Between a Rollator and a Walker?
Before deciding which seated rollator will be best for you, it's important to make sure you know the differences between a rollator and a walker.

Both walkers and rollators are considered mobility aids. They offer anyone with mobility issues the chance to retain a sense of independence. Both options are a great way to assist anyone who doesn't quite need a wheelchair, but they can use some additional support and stability to get around.

The main difference between the two aids is that rollators have wheels on all legs. Walkers have no wheels, or sometimes they will have wheels on the front two legs. There are pros and cons to each, and they both offer different support for different people.

There is more information on our recommend products page.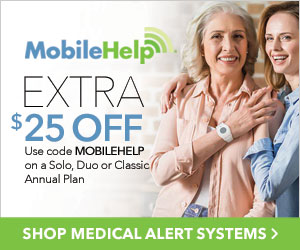 Facts about Walkers versus Rollators
A walker must be lifted slightly for it to move, whereas a rollator will glide along the floor on its wheels. This poses different safety concerns and capabilities to consider. 

Walkers:
You can find accessories as simple as tennis balls cut open, to help the walker glide without being picked up for each step.
Partial body weight can be supported.
It does not have a seat.
It helps to maintain balance while walking and applying some of your body weight.
Walkers that have two wheels in the front are considered a bit of a hybrid, in between a walker and a rollator.
Rollators:
They are also known as rolling walkers, medical rolling walkers, and wheeled walkers.
All legs have wheels.
Most have seats, and some will offer removable backs to help balance while sitting.
They should not be used for balance when walking.
Putting too much body weight on a rollator may result in falls due to the wheels not being stable. 
Simply put, a walker will help if you need to rely on the aide to offer stability and support as you walk. You can put more of your body weight into it and allow it to support you. But you will need to make sure you are capable of lifting the walker to take steps forward or purchase the necessary additions.

Rollators are best for someone who can get around without that support but may need to take frequent rests. These will help for daily tasks, shopping, or taking a stroll around the neighborhood. They will also be useful on vacation or any other time when you may not be able to rest as frequently and comfortably as you need to.

NOVA Vibe 6 Rollator Walker
The Nova Vibe 6 Rollator offers durable and versatile wheels that can take on just about any surface. Their 6-inch rubber wheels around 1-inch wide and provide a smooth ride whether you are using the rollator indoors or outdoors. 

The seat is 2 inches thick and padded for comfort. The seat is made for comfort but also longevity. The seat is easy to clean and durable, so it should last just if the walker and remain comfortable. The seat is 12.5 inches deep by 13.5 inches wide. 

It comes with a convenient pouch that is nestled directly under the seat, which is a nice perk. That way the bag doesn't take up any space elsewhere or become cumbersome. Another benefit to the hidden pouch is safety and security. You can keep your items safe and out of sight as you use the rollator. 

A major benefit to this rollator is NOVA's feather touch hand brakes. They are a patented perk designed by NOVA to make for easy braking and comfort. So, if you have arthritis or trouble gripping things, these brakes will make it nice and easy. 

You can also easily lock the rollators for parking with a simple push down on the lock lever. This rollator was designed with not only the mobility aspect in mind but also ease of use. 

Features of the NOVA Vibe 6 Rollator Walker
Padded seat with carry pouch underneath. 
6" wheels for better mobility on any terrains. 
Bicycle style brakes with push to lock feature for safery 
Ergonomic handles for comfort 
Weighs 14.5 lbs. for easy transport and storage.
Description of the NOVA Vibe 6 Rollator Walker
Enhance safety and comfort using The Nova Vibe 6S Steel Rolling Walker by Nova Ortho-Med. It is an ideal walker for indoor and outdoor use. This rolling walker is equipped with 4 6" wheels to help you traverse over most obstacles at ease.The Padded seat provides you comfort when resting. Underneath the padded seat is a carry pouch that secure and store all your personal belongings while you walk. The push to lock bicycle style brakes can secure the rollator's parking position while you rest. Also comes with an ergonomically shaped hand grips to reduce your wrist strains and gives you comfort and ease of use.
Specifications of the NOVA Vibe 6 Rollator Walker
Item Number 
4235BL | 4235RD | 4235PL | 4235BK
HCPCS Code 
E0149 & E0156
Product Weight 
16.9 lb
Seat Dimensions 
13.5″ (W) x 12.5″ (D)
Seat Height 
21.5″
Wheel Size
6″
Height Adjustment
32.25″ – 38.25″
Width Between Handles
17.25″
Approximate User Height
5' 4″ – 6' 1″
Basket / Bag Dimensions
13.5″ (W) x 7.25″ (D) x 6″ (H)
Overall Dimensions When Folded
38.75″- 45.75" (L) x 23.75" (W) x 7" (D)
Overall Dimensions
23.75" (W) x 26.25" (D)
Seat
Padded
Weight Capacity 
300 lb
Drive Medical Nitro Euro Style Rollator Walker
Portability and accessibility rank high on the list for this Drive Medical Nitro Rollator. It offers an easy collapse feature that allows you to quickly and conveniently collapse this rollator into a nice and compact size. Storage is made very easy with this rollator due to the attention to detail in its collapsing features and its weight.

The lightweight frame is made from aluminum and makes it easy to transport. Don't let the lightweight build fool you, though. It still has a maximum weight capacity of 300 pounds. 

The nylon seat and back support make for a comfortable seat when you need to take a break. Both the seat and back support are also adjustable in height to make sure you will find a comfortable position. The handles also come adjustable for height and allow you to find a proper height to avoid having to slouch over the handles, which can lead to joint and muscle pain.

The larger front wheels help improve the turning radius if you are looking to use this in tight spaces or must be maneuvering a lot.

The storage compartment in this rollator is a mesh pouch with zippers to keep everything safe and secure, but visible through the mesh lining. 

Features of the Nitro Euro Style Walker Rollator.
Brake cable inside frame for added safety. 
Handles height issues easily with a unique push button. 
Adjustable Back support for added comfort. 
Caster fork design enhances turning radius. 
Large 10″ front casters allowing flawless steering and rolling comfort. 
Frame that can fold with one hand. 
Seat is durable and comfortable. 
Zippered storage bag keeping bag securely in place when rollator is open or folded.
Description of the Nitro Euro Style Walker Rollator.
Enhance safety and comfort using The Nitro Euro Style Walker Rollator by Drive Medical. It offers the best in comfort and convenience. The frame is made of a lightweight aluminum material making the rollator very mobile and easy to use; however, it's very durable and designed to be used in any occasion. The large front wheels allow the Nitro to be used on any terrain, indoors or out. The flexible height, adjustable removable back, and the height adjustable ergonomic handles allow for many convenient customization options. The Nitro is also easy for transport due to its frame which can be folded up with one hand, plus it features a durable fold-up handle built into the seat. The Nitro Euro Style Rollator is perfect for anyone who wants a convenient four wheel rollator that operates virtually anywhere.
Specifications of the Nitro Euro Style Walker Rollator.
HCPCS Code 
E0143+E0156
Handle Height
28″ – 31″
Product Weight 
17 lbs.
Seat Dimensions 
18″ (W) x 18″ (H) x 8.5″ (D)
Seat Height 
18″
Shipping Weight 
29 lbs.
Unit Dimensions
23″ (W) x 27.75″ (L)
Warranty Frame 
Limited Lifetime
Warranty Other Components 
5 Year Limited
Weight Capacity 
300 lbs.
Lumex Walkabout Lite Rollator
If you're looking for something lightweight and functional but not cumbersome or designed with lots of additional features, this is a perfect rollator. It is reliable, sturdy, and weighs in at only 14.5 pounds, making it easy to move around. 

You could consider this to be a more bare-bones model that still offers all basic capabilities of rollators while keeping it simple.

The storage basket is removable as an option and is placed under the seat. If you have smaller items you'd like to place inside, you will want to have some sort of liner bag placed in there first, as this basket is not a solid material. But one cool aspect of this removable basket is that you can also attach it on the front of the rollator if preferred.

Their easy "quick stop" brakes are easy to pull up for stopping and push down to lock them. And the handles are adjustable to accommodate a variety of different heights. 

Their 6-inch wheels are highly durable and can be used easily indoors or out.

Medline Heavy Duty Rollator Walker
The name says it all with this rollator. It is extremely durable and heavy-duty. Its steel frame makes for a beast of a rollator that is meant for longevity and durability. The reinforced steel frame has a maximum weight capacity of 500 pounds.

The wheels also provide a durable way to get around just about any surface. The large 8-inch wheels offer a smooth ride along with reinforced spokes for stability. So, this rollator will be capable of indoor and outdoor terrain without any issues. 

For being a larger and heavier rollator, it still offers great collapsing and folding capabilities for easy storage. It weighs 25 pounds, so that is something to consider if you need to lift it into any storage areas or a vehicle.

The handles are adjustable for different heights and offer a nice grip for handles themselves along with the brake levers. 

The storage pouch sits conveniently under the comfortably padded seat and is a solid material for secure storage. 

Because this is a more durable and heavy-duty model, you should beware that it may not fit through small door frames. It measures 29″ wide x 44.5″ high x 29″ deep. So, while this is a highly effective model for larger people and anyone looking for durability, its size does need to be considered for viability.

Where to purchase: click on the link below so you can get the most updated price and we may get an affiliate commission.
Drive Medical Aluminum Rollator Walker
This lightweight option offers a convenient and highly accessible rollator with features built for ease. The loop style lock and brakes make them easy to grasp and utilize both features. The handles are designed for a nice, firm hold that you will feel confident with.

The backrest is padded and easy to remove if you prefer it off. The hinges allow it to be folded up or down and make it easy to shift from one position to another.

The storage pouch is underneath the seat for privacy and security. It is a zippered pouch meant for items you went kept out of sight. The flexibility of the pouch makes it ideal during storage when you collapse the rollator and the pouch molds with the shape of the folded up rollator.

This rollator is good for indoor or outdoor, but the 6-inch non-marring casters that also have soft-grip make it an ideal indoor rollator for hard, smooth surfaces. It is another model that may look small, but it is strong and sturdy and has a weight capacity of 300 pounds.

ELENKER LightWeight Rollator Walker
The design of this rollator is unique from many others in its class. The spacious 18" wide x 10" deep seat is unobstructed and easy to get in and out of. The seat and handles are both adjustable to suit your height.  

One of the unique aspects of this rollator is the storage pouch which ultimately doubles as a messenger bag. It is fully removable and comes with a shoulder strap so you can use it as a detachable messenger bag that comes with additional pockets and compartments.

The bag latches onto the front of the rollator just beneath the seat and can easily be removed to be used elsewhere or when you need to fold the rollator up for storage or transportation. The folding process couldn't be made easier – with only two simple steps for it to be fully collapsed into a compact size.

The back support is a comfortable Velcro hoop that is also easily removable and offers a nice backrest for this lightweight and highly adaptable rollator. 

Another cool feature is its cane or umbrella holder. On the side of the rollator is a perfectly sized holder for your cane or anything similar in size that you may want with you while you're out and about. 

Hugo Elite Rollator Walker
Sometimes the word "elite" doesn't quite live up to its meaning when it's tossed around in titles or names of things. But this rollator has done an excellent job of finding unique ways to be highly efficient, stable, and reliable in an elite fashion.

The first thing that jumps out about this rollator is the additional and adjustable storage spaces. Under the seat, you will find a storage pouch that is fully enclosed for any valuables or larger items you may need to take with you. While on the front of the rollator is a second pouch that hangs off the backrest.

This front pouch is fully removable and is great for folders or thinner items, as it is a messenger bag style pouch.

The wheels are a large 8-inches that offer extremely reliable mobility and stability. They will easily handle most surfaces and can be used indoors or outdoors. 

The handle grips are easy to grasp and adjustable for your height, and the seat is a heavily padded comfortable spot to sit. It's simple to collapse and will easily fold up to slide into a trunk or storage when needed.

ProBasics Transport Rollator Walker
This rollator will get as close to a hybrid between a wheelchair and a rollator, as you will see. It offers the usual wheels, seat, and backrest that most rollators do. But it also has the added benefit of footrests. 

You can keep them folded up against the legs when they're not being used and push them down easily when the seat is being used, and you'd like to use the footrests. It also makes it easier for this to double as a transport chair to be pushed in, while you keep your feet off the ground in these comfortable footrests.

The seat and backrest offer a very comfortable place to rest, and the heights of everything are adjustable and easy to manipulate. Underneath the seat is the storage pouch that is fully enclosed, making it great for valuables or any items you need secure.

The looped handle brakes make it easy for braking and have a convenient locking feature for those who may be at risk for falling. The lightweight aluminum frame makes it easy to move around and operate as a rollator or as a transport chair with a maximum capacity of 250 pounds.

.
Do All Rollators Have Seats?
While most four-legged rollators will all have seats, there are three-legged options that do not have seats. These will typically be best for anyone who needs help carrying anything with them as they get around. They offer great storage options for bringing heavy stuff along that you may not be capable of carrying.

Here are a few examples of seatless rollators that have great ratings:

How to Choose Which Rollator is Best for You
While all rollators provide similar functions, different benefits come with different models. Here are some great questions to ask as you decide which rollator is best for you.

Is travel important to you? If so, something that you can collapse easily and quickly and not take up much space will be a high priority. 
How frequently do you need to sit on walks? If you need frequent rests, you may want to consider heavily weighing in the comfort of the seat and backrest above other aspects. 
What will you be using the rollator for, mostly? If this is meant for help on long walks where you don't need much with you, then the storage options probably won't matter much. But if you plan to use this on trips or outings where you need to be hands-free, make sure you opt for something with proper, safe storage.
Picking the Best Rollator with a Seat
Stability, size, and functionality are all important to research and discover which type will be best for you. Rollators are an invaluable asset to anyone with mobility issues. All the rollators listed here are excellent options to help make your life easier, safer, and more mobile.