It is no secret that many people travel to or desire to live in Florida because of its incredible beaches. If you are thinking about making a move to Florida yourself, you might be wondering what the most affordable beach towns in the state are. Knowing this will help you decide where to go and begin envisioning your life in the Sunshine State. 
Finding the most affordable beach towns in Florida involves gathering up a range of data that includes such items as the average price of a home, property taxes, the overall cost of living, and much more. You will find beach towns on both coasts that are quite affordable. The most affordable Florida beach towns are:
Titusville
Sebastian
Port Charlotte
Fort Pierce
Daytona Beach
Venice
Palm Bay
Melbourne Beach
Port Orange
Tarpon Springs
Finding an affordable beach town does not mean you have to give up the beauty and ambiance that the state of Florida is known for. In fact, the two can be enjoyed in equal measure if you know where to look. Continue reading to discover more about the most affordable beach towns in Florida and how you can go about enjoying them for yourself.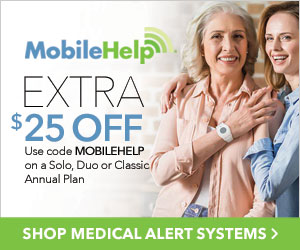 10 Most Affordable Beach Towns in Florida
Since there are so many beach towns in the Sunshine State, with many of them having a relatively high cost of living, it is crucial to have a way to narrow the list down somewhat. We have done precisely that and are now able to bring you a concise list of 10 of the most affordable beach towns that you will find in Florida today. 
Titusville
Here is a lovely coastal town where you can secure a lovely home in the neighborhood of $130,000. That compares quite favorably when you think of the more popular beach towns that Florida is known for. Titusville is situated in the Space Coast region of Florida, so it is not quite as well known as other areas. However, this will give you a quieter and more serene lifestyle. 
Even though the town is relatively small, you will still benefit from many of the amenities you would expect of a resort area. Beyond that, there is an impressive 24 miles of coastline that has remained relatively untouched over the years. Because there is so much less traffic here than in other areas of Florida, you can really enjoy your time on the beach. 
Given the fact that you can find a single family home here for cheaper than most other parts of the country, this is a great place to consider moving to if Florida is on your list. Because of its location, you will also be able to rockets as they launch test missions periodically throughout the year. The best part is that this activity is free. 

Sebastian
There is so much to see and do in Sebastian that it is amazing to consider how affordable it is. With a median home price of $175,000, it is hard to believe that more people are not moving to this small beach town in Florida. It is located on the Treasure Coast and has been popular with retirees for years. This is primarily because it is so peaceful, yet it has so much to do outside. 
Because Sebastian has not been overrun with tourists over the years, most of the town remains undeveloped. This means you can explore and enjoy the coast like it was meant to be. There is also an inlet that is rated the best spot on the entire eastern coast of Florida for saltwater fishing. 
In addition to the low cost of living, there are local attractions to enjoy. Home to Pelican Island, residents benefit from sharing their home with a Wildlife Refuge. Your money will stretch far in Sebastian, and your quality of life will improve as a result. 
Port Charlotte
While Sarasota and Fort Myers might be out of the range of many people, Port Charlotte is a great alternative still located in the region. This is a low cost beach town that has the added advantage of being within a short driving distance to both Tampa and Naples as well. As an added bonus, spring time residents will enjoy having a spring training baseball facility in the town. 
There are plenty of budget homes available in the town right up to luxury million dollar plus estates. This makes Port Charlotte an area of Florida that appeals to a broad segment of the population. Being able to enjoy the beach round is another factor that draws many people here as well.
Fort Pierce
Fort Pierce is amazingly beautiful, and the houses are surprisingly affordable. This is a great combination if you are looking for an affordable beach town in Florida. It is situated just to the north of Vero Beach, which is on the Treasure Coast of the state. As far as the east coast goes, Fort Pierce is actually one of the oldest towns that you will find. 
Because it is such an established community, there are plenty of activities to take part in. At the same time, you will also benefit from having a community that thrives mostly in the outdoors. It is a rural community with a lot of the benefits of living in the big city. All of this at a cost of living that is among the lowest in the region. 
Downtown Fort Pierce will bring you to the historic waterfront district. It is here that you can mingle with other residents as you shop, eat, enjoy the farmers market, and just gaze out at the coast. This is why so many people choose to retire to Fort Pierce. 

Daytona Beach
Many people might be surprised to find Daytona Beach on a list of affordable beach towns, yet here it is. Known for its racetrack, the area is also home to a stunning and active coastline. The homes are affordable at a median price of $140,000. This makes the region quite appealing to old and young people alike. 
You do not have to be a race car enthusiast to enjoy all that Daytona Beach has to offer. There is the theater, local bars, a main street entertainment district, and so much more. That is just the beginning. You can spend your days on the sand and your nights soaking up the nightlife. When the cost of living is so low, that is just an added bonus. 
Venice
Not to be confused with its incredibly expensive name partner in Southern California, Venice is an affordable beach town in Florida. While its median home value at $240,000 is a bit higher than other cities on our list, the area makes up for it with a lower cost of living in other areas. It is a quiet pace of life that many retirees crave. 
Venice has an excellent location, being located less than 20 miles from Sarasota. The city itself has a historic downtown district that is popular with residents and tourists alike. There is also Wellen Park, which is one of the premier master-planned communities in the entire state. In short, Venice seems to have it all. 
While you will not find many condo opportunities in the town, plenty of single housing units offer affordable prices. Since you are never very far from the coast, the cool ocean breeze seems to be everywhere in Venice. This is a place where you could easily envision living for the rest of your life.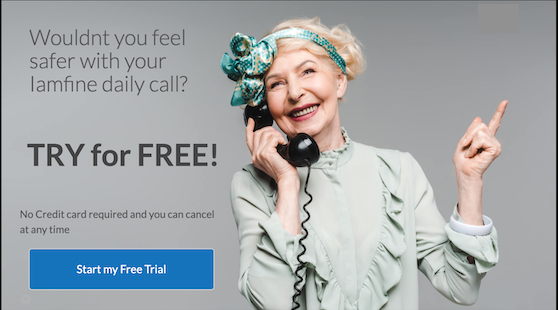 Palm Bay
Palm Bay is another of the affordable beach towns in Florida that you might want to consider. It is located on the Space Coast, meaning that it is a bit quieter than other coastal regions of the state. However, its serene lifestyle should not fool you as there is so much to see and do here. You will never be lacking for outdoor activities to take part in. 
The city of Palm Bay has incorporated a number of walking and biking trails throughout the district. This is just one of the many ways to get out and enjoy the sunshine. You will also benefit from a coastline that has been largely immune from any type of tourist boom over the years.  
There are also plenty of opportunities to go kayaking or fishing in Palm Bay. When it comes to buying a home here, you will find that the median value is only a shade over $135,000. Add to that the reality that many of the communities in Palm Bay do not have the added expense of a Homeowners Association and it is easy to see why so many people are choosing to move here. 
Melbourne Beach
As one of the more recognizable towns on our list, Melbourne Beach might be a surprising addition to many. It is yet another of the affordable beach towns located on the space coast, but it has a distinctive look and feel to it. Because of its small-town atmosphere, many young families and singles have come to the area in recent years. 
There are quite a few employment opportunities available in the region for those who are still working. This is thanks to its close proximity to Cape Canaveral. To enjoy the community even more, residents seem to flock to the historic downtown area. There are plenty of shopping, eating, and entertainment establishments here to keep you occupied. 
In addition to the pristine coastline, Melbourne beach is also home to a 155-mile long estuary. In the area is also the Indian River Lagoon, which is a great place to go boating or fishing. There will also be plenty of opportunities to go surfing on the coast of Melbourne Beach. Median home prices are around $155,000.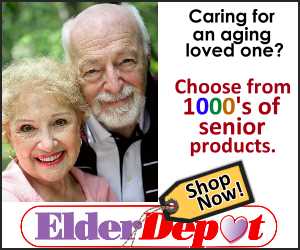 Port Orange
With a mixture of green trees and sun-drenched coastline, Port Orange is a special beach town in Florida to consider living in. It is actually quite close to Daytona Beach, so you benefit from an entire region that has an affordable cost of living attached to it. While there are tourists throughout Volusia County, Port Orange seems to still be reserved largely for local residents. 
You will find a lot to do in this city. The town itself has a rich history, so it seems that there is always something going on. The median home price is only $165,000, so there are plenty of values to be found. It is amazing to consider the number of housing communities in the area without an HOA to worry about. This contributes to the lower cost of living. 
When you want to get outside, there is plenty to do in Port Orange. The hiking trails are maintained and plentiful. This is a great way to meet other local residents as well. The beach areas are not crowded, and the coastline is largely unspoiled. There are loads of free activities to take part in, making this one of Florida's most affordable beach towns by far. 
Tarpon Springs
If you already have a boat, you will find a home in Tarpon Springs. Even if you don't, you can find plenty of other activities to keep you busy in this affordable beach town located in the Gulf Coast region of Florida. The fishing here is fantastic, so you can just imagine what draws so many people to live here. Having a median home price of only $155,000 doesn't hurt either. 
While there are plenty of single family homes to choose from, you can also find more than a few condominium projects if that is more your thing. Tarpon Springs has a well maintained and vibrant downtown district that has regularly scheduled activities and plenty of entertainment and dining options. This town probably has the most vibrant culture of any on our list. 
Wrap-Up
Now that you know more about the ten affordable beach towns in Florida, it is time to plan where you will go. These are areas that you can live in a part of the year or full-time. The choice is up to you. You will be amazed at how far your money will go compared to the beauty and ambiance of the region. Decide where you want to go and then enjoy the experience.