Turning 65 isn't just another year in your life; it's an influential milestone rivaling the excitement of turning 18 and 21. Many might underestimate the perks that turning 65 can offer, but we'll be happy to bring them to light. 
Turning the age of 65 years old comes with some amazing perks, such as senior discounts for travel and attractions, increased tax deductions, potentially free college, and lastly, the joys of retirement and collection of retirement funds.
Read on to learn all about these fantastic perks and how they could affect you or that special someone in your life who just turned 65 years old.
Perks of Turning 65 Years Old 
Some people might be dreading the prospect of turning 65 years old, but we'll show you exactly why this is an occasion to rejoice. Listed below are the top perks of turning 65 years old and how you can cash in on every single one of them.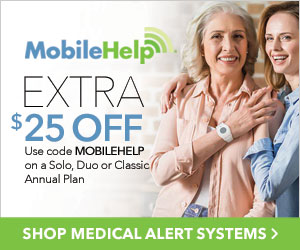 Senior Discounts 
Who doesn't love a quality discount? Bargain shoppers everywhere will envy you and your eligibility for senior discounts in countless locations, from the food industry to retail stores to entertainment hotspots.
Food and Retail
Restaurants, retail stores, and shopping malls are great places to receive senior discounts. These companies typically offer individuals discounts after the age of 50, but some age requirements might vary.
Individuals over 65 years old can also save big bucks at some select grocery stores with their senior discount. 
Remember, most companies won't publicize their senior discounts, so you might have to assert yourself and ask if they offer them. They might even flatter you by asking for identification to confirm your age. Discounts can range from free meals or items to reduced prices on foods or objects to a discounted percentage on your overall purchase. 

Travel
No doubt, people will be asking you for a favor or two when they hear that individuals over the age of 65 can get significant discounts on flights, busses, hotels, and car rentals. 
Various forms of discounts are offered by prestigious companies such as Alaska Airlines, American Airlines, InterContinental Hotels Group, Southwest Airlines, United Airlines, U.S. Airways, Amtrak, Greyhound, and more. So, book those tickets and get out there!
Some of these discount possibilities are increased if you are a member of the American Association of Retired Persons (AARP), an interest group dedicated to recognizing and resolving issues for individuals over 50 years old.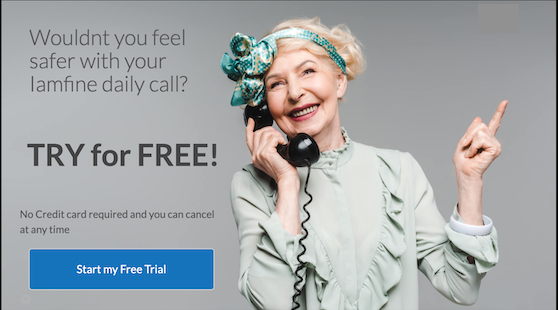 Free Physical Fitness Options
You're never too old to care about your health. Realistically, you should be more health-conscious as you age, and many fitness centers make this easy by providing seniors with discounted or even free physical fitness options. 
Once you reach the age of 65, many fitness centers and companies will allow seniors to use their resources and facilities at a discounted rate and tailor classes and equipment to meet their specific needs for maximum health and safety. 
If you're on the hunt for a discounted physical fitness center, don't just limit your search to gyms in your area. This perk can also be available at community centers, churches, and fitness clubs. 
Entertainment Hotspots
Some of the world's top attractions are made even more accessible once you reach the age of 65. Countless museums, movie theatres, theme parks, zoos, and historic attractions will allow seniors to buy discounted tickets or enter free. 
If you're more of an outdoorsman, then we have something special for you. For the mere price of $80, individuals over the age of 62 can purchase a National Park Service lifetime senior pass. 
This pass gives you free lifetime access to over 2,000 recreation locations. These include some of the world's most stunning national parks, and the membership even provides additional discounts on boat launching, camping, guided tours, and more.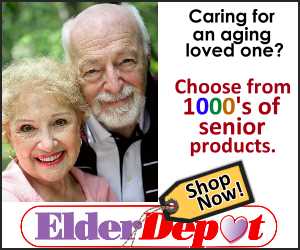 Tax Deductions
Besides all those fabulous discounts and free items, individuals over 65 years old are also viable for increased tax deductions. 
Let's face it, you've put in your time, and now, you deserve a little break. At 65 years old, the standard deduction for an individual of this age is $1,300 more if they are the only qualified spouse in a household. If both individuals are the qualified age, the standard deduction is doubled to $2,600.
Additionally, most 65-year-olds will also qualify for property tax exemptions or homestead benefits, depending on their state of residency. These benefits can be huge and save seniors significant sums, so take the time to see what the policies are in your state, and if you can receive either or both of these perks. 
Free College
The idea of going back to college might be a daunting and questionable decision at the age of 65 years old. However, there are countless possibilities and resources that only a college education can offer, and seniors have the perk of potentially utilizing them for free or a significantly reduced price. 
Retired seniors often qualify for tuition waivers or have the opportunity to audit classes at various private and public colleges on a nationwide scale. Sometimes, their admittance to classes is based on available space, but often they can use collegiate resources for little to no extra cost.
When thinking about going to college yon will need a laptop. I personally have the MacBook Air and I highly recommend it. Click the Amazon links below to get the most current prices.
This is an exceptional opportunity for a 65-year-old individual to finally obtain a college degree, enhance a degree they already have with a Masters or Ph.D., or pursue a long-burning passion through individual courses, such as culinary or art classes. 
Nola Ochs (née Hill) is the oldest American to graduate from college when she finished her degree in 2007 at the age of 95. Not only is her achievement inspirational, but it also demonstrates that there is no such thing as "too late" when it comes to attending college. 
Retirement and Collection
Workaholics might hiss at the mention of retirement, but most of us can't wait for the day that they can finally leave the workforce, kick-up our feet, and relax. At the age of 65 years old, this is a perk you should be experiencing. 
Not only do you get the luxury of leaving a fulfilling or grueling career for some quality "you" time, but reaching the age of 65 also entails you can remove any money you have saved in your 401K or Pension Plan, penalty-free. 
This action is technically permitted by the age of 60, but sometimes retirement comes a little later than we want, or you just love your career too much to leave any earlier.  
Of course, retirement has its own perks. It could be extremely beneficial to your health after a lifetime of hard work, child-rearing, stressful milestones, and all the messy bits in-between. 
Finally, you get the chance to focus on yourself and what matters to you. Another benefit is that retirement allows you to enjoy some of the other perks mentioned on this list, such as a college education or travel discounts. 
Sure, retirement sometimes comes with its own challenges, but more often than not, it opens doors to new experiences as long as you have the ambition to explore them. 
Final Thoughts
When you realize you have reached the age of 65 years old, don't cringe or be mortified; embrace it! Treat this milestone as a new beginning. Utilize your perk of senior discounts to travel and have new life-fulfilling experiences at little to no cost. 
Save up some extra vacation cash with your new tax deductions, then explore the vast knowledge and resources of a college education. This is all made possible by your ability to retire and finally utilize that 401K you've been stocking up for a lifetime. 
At 65 years old, this isn't the time to weep over the years passed; it's an opportunity to make the years ahead the best of your life.