As we start to move towards the last season of our life, there is inevitably the question of where to spend it. Traditional retirement homes often seem dreary, but there are some newer options, including life plan communities. What are they, and are they a good fit for you? 
A life plan community is similar to a retirement home but has many amenities that are not traditionally offered. These care facilities have updated apartments along with a socially active community, additional medical assistance, and several other benefits.
When you choose to live in a care facility, you will get the care you need along with added amenities that provide the independence you want. To learn more about life plan communities and the many benefits that come with this style of living, keep reading.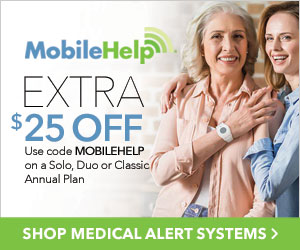 What Makes Life Plan Communities Different?
Most have heard of retirement homes, but life plan communities are vastly different than your traditional retirement options. These communities go beyond a home and feature housing options in a community type setting. They provide the traditional care that you may need as you grow older along with the amenities you need and love. 
Of course, these communities will differ depending on location and costs, which is something you must consider. However, most of these communities will have everything you need to live your life to the fullest. One of the biggest differences between a retirement home and a life plan community is the level of independence you will have living there. 
Some things to keep in mind about life plan communities and what to expect from this style of housing are:
They go beyond physical health and focus on overall wellness. A focus is keeping residents as healthy and active as possible. 
The goal is for residents to become part of the community and live socially with others that live there. There are often community events that help create friendships. 
Most of these care communities are updated, innovative, and a fresh take on the retirement communities of the past. 
Essentially, a life plan community attempts to retain as much independence as possible and recognizes that life doesn't stop once you hit retirement age.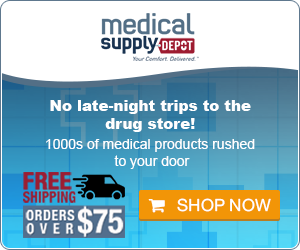 Some Benefits of a Life Plan Community 
A major benefit of living in a life plan community is the reassurance you are provided the care you need in a quality environment. There are countless horror stories of those who have become injured or not cared for properly in other care facilities. However, in a life plan community, you can stay as active in the community as possible, get quality amenities, and be provided the healthcare you need. 
Some benefits of living in a life plan community are:
A Sense of Belonging – One of the biggest complaints that come with growing older is loneliness. Whether you have a spouse or are moving into the life plan community alone, this is a great opportunity to feel like you are part of a community. Those living in a life plan community are shown to experience less loneliness and an improvement of mental health. 
Lowered Stress – It can be challenging as you grow older to ensure that your home is in order and that you are able to care for yourself fully. However, when you are in one of these communities, there are services available to help you as you need it. Also, having your own home with proper care can be less stressful on both you and your family. 
Better Outlook on Life – Unfortunately, as many get older, they can become saddened at the signs of aging. If you have recently felt down about growing older and would like to get a new outlook on life, living in a life plan community is a great option. You will be with individuals like yourself and feel more prepared for future life changes. 
Increased Independence – As you grow older, it can seem like you are losing all sense of independence, which can be disheartening to say the least. However, these care facilities allow you to have the independence needed to live life to the fullest. Many who move into these facilities have an increased feeling of fulfillment. 
These are just a few of the many benefits that come from being able to be a part of a real, thriving community in a life plan setting.
As you are researching what a life plan community is, keep in mind your kids and grandchildren's financial health. Save your family Thousands Of Dollars And Teach Them How To Build Their Wealth To Millions. Your KIDS and GRANDCHILDREN NEED This! The Family Treasure Tool Guide Click link below. Golden Rules, Budgeting Tool, Home Affordability Tool, House Payment Tool and a Compound Interest Calculator all in one guide!!!
What Amenities Are Offered at Life Plan Communities?
As mentioned, healthcare is a major benefit of living in a life plan community. While there still may be a need for more extensive care outside of this community, there are often nurses and doctors on sight. If you need daily care or simply an occasional check in, most of these communities have options for you. 
While these health benefits alone can be a major reason for moving into a life plan community, there are also many amenities offered. 
Though each community will differ, some commonly found amenities in life plan communities are:
Meal Planning Services
Libraries
Home and Property Maintenance
Transportation Options 
Barber Shops and Beauty Salons
Fitness Centers and Exercise Classes
Community Security
Entertainment Options 
As you can see, life plan communities strive to go above and beyond the outdated retirement home models and offer a rich diversity of amenities, experiences, and assistance.
Choosing Your Life Plan Facility
 Now that you know more about life plan communities, it is important to compare those in your area to see which works best for your needs. It is critical that you look at reviews or even ask those you know which facility they recommend. This will guarantee you get the best care possible and ensure your safety while living in the community. 
Some things you should keep in mind when considering a life plan community are:
The Number of Residents Living There – A major thing to consider is how many individuals live in the community, as you want something that is large enough to offer companionship but small enough to provide personalized care.

You will want there to be enough healthcare workers present to give you the care you need in a timely manner. The best way to do this is to compare the overall number of residents to the number of healthcare workers, if this is a low percentage, consider a different community option. 
Consider the Overall Costs – One reason that many cannot live in a life plan community is because they can be expensive. It is important that you look into the pricing of the options in your area and compare what will work with your budget. You should find a community that has services you are interested in but also comes at a rate that is affordable, which can be challenging. 
Compare Services Offered – While cost alone can be a major factor for many, it is also important to compare the services you get with what you pay. If you pay a base price and get most amenities, this will be far worth it compared to locations that require additional payments for amenities. Overall, you should always compare costs to what is offered with these rates.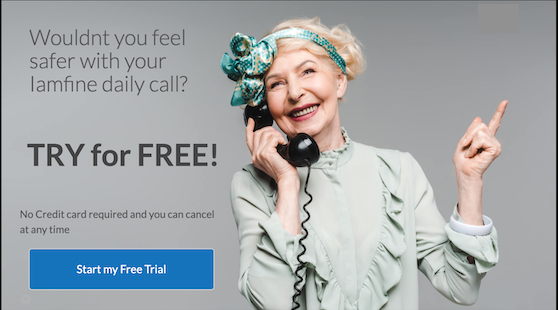 Live Happily in a Life Plan Community
While life plan communities can be more expensive than other retirement options, they often come with far more amenities than their counterparts. Life plan communities not only offer quality housing, but they also offer a sense of community that many long for as they grow older. 
While you will receive the healthcare that you need, you will also be provided added resources that help increase your wellness as a whole and live life to the fullest.