We've all seen the TV ads with the happy, tennis-playing, laughing-at-dinner, walking-through-gardens, lounging seniors who don't appear to have a care in the world. But does the hype match the life? 

What is life like in a 55+ community? Life in a 55+ community is what you make of it, say many seniors who have found contentment in their station in life. They consider moving into a 55+ community a "change of address, not a change in lifestyle." 

Seniors who have been active and outgoing throughout their adult life should continue that lifestyle in their new environment. Their contentment and overall well being will continue right along with them unless unforeseen factors sweep in seemingly out of nowhere to upset the balance. In some cases, that is exactly what happens.

Change of Address, Not a Change in Lifestyle
Hal and Willa (fictional names) are retired empty-nesters who lived in a three-bedroom ranch style home in the suburbs. When the city annexed their neighborhood and raised their property taxes, Hal and Willa decided to sell the house and move into a condo in a retirement village.

They had been active in church, went to concerts and arts fairs, and volunteered at the community theater, but their night vision worsened until it became too daunting to drive at night. Their activity level dropped. 

One of the reasons they decided to move was that they saw opportunities to revive their activities in their new surroundings at the retirement community. Without hesitation, they got involved with their new neighbors, went to the planning meetings, participated in the bake sales, and whatnot, and before long, they were busier than they had ever been.

This, say, experts, is the key to thriving in a 55+ community. Those who become personally involved in the community tend to be more content, live longer and have fewer health issues than those who hide inside their condos. It should be pointed out, however, that these are tendencies, not major conclusions, regarding life in a retirement community.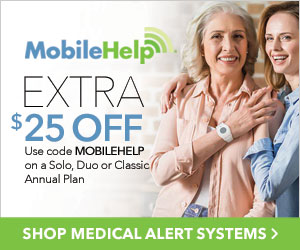 Escape the Family When Moving To a Retirement Community: Good or Bad?
Unless the kids have moved four states over, empty nests are not really empty. They're always subject to "walk right in, make yourself at home" invasions, which are generally welcome, but not always convenient. When the home is a condo in a retirement village, unannounced visits are far less common, and when family does drop by, it's a little more formal, more of the "ring the doorbell, and wait for an answer" variety.

Some village residents expressed that they actually miss the spontaneous drop-bys, but the majority tend to appreciate the independence of having a place of their own, "safe" (for the most part) from unplanned visitors. They see the trade-off as acceptable.
Click on the Amazon links below to get the most up to date price.
Meet New People In A 55+ Community
New retirement village residents are encouraged to make friends with their neighbors. In a way, their new friends become their new family. In most cases, the newbies don't have to do anything. The neighbors come to them and introduce themselves, perhaps bringing a loaf of banana bread as a housewarming gift.

There are generally plenty of planned monthly or quarterly get-togethers at the village community center, and new residents can hardly escape the barrage of notices inviting them to RSVP such occasions.

While they aren't really a replacement for family, new friends can fill a void – in some cases more effectively than family members could. A resident at a retirement village in Arizona told an interviewer that he felt greater companionship with his new friends than he had at any other point in his life. His wife agreed.

"We love our children, but we don't want to live with them," his wife said.
Meeting New Friends Can introduce You To New Activities In A 55+ Community
Residents with a lot of friends are more likely to remain active than residents who keep to themselves. The friends provide motivation to get up and get out of the house, even to the point of creating rivalries that stimulate the desire to compete in golf, tennis, or card games on the veranda.

Friends become a critical part of one another's lives, just like they were during their high school years. Planning an outing often includes, "Let's see what night is good for the Joneses," even if the Joneses don't have a clue they're about to get invited to do something or go somewhere. That tendency works in reverse as well.

The majority of residents claim that they are more active – not less – than they were before they moved in. This is especially true of older residents who had fallen into a pattern of reticence while at their previous home.

Residents of retirement communities often fall into patterns that they wouldn't have dreamt of previously. While it sounds regimented, it's actually quite liberating, say some residents. "I get up at 6:00 a.m. so that I don't miss my breakfast group," said a female resident of a San Diego retirement community.
You Couldn't Even Try These at Home
People are creatures of habit, and adopting new habits often requires abandoning old habits. Unfortunately, the old habits usually win out. But moving into a retirement village opens the doors to activities that wouldn't have even been considered previously for various reasons.

Some of those activities include:
Breakfast at a bistro every morning with friends.
Exercise classes.
Jazzercise and Yoga.
Tai-Chi.
Pilates.
Ping pong & pool.
Video fitness games (bowling, tennis, frisbee-throwing, cycling, skiing, etc.)
Depending on the town and what's available nearby, a retirement community may have access privileges at a commercial health club, spa, swimming pool, and more. Walking, bicycling and horseback tours can be arranged on a regular basis.

Some retirement villages have all these amenities on-site, focusing on what's popular in their particular area. Large, well-appointed community centers provide venues for parties, dances, wedding receptions, and holiday gatherings. Many retirement villages have their own pools, gyms, spas, saunas and cafes.
It's Not All Huff, Puff, and Flex
Activities at retirement communities include plenty of sit-down activities, like music, board games, discussion groups, Bible and book studies, art classes, financial symposiums, health discussions, and (of course) Bingo.

Larger retirement facilities are great places for community events and announcements, especially if they apply to seniors, and it benefits the civic and political leaders to be seen glad-handing the residents.

While most residents at retirement communities still drive (the number decreases sharply after age 75), they generally don't mind boarding a short bus and taking a day trip to some point of interest in the area. It's a perk that is under-appreciated at first, but residents have stated that once they went on one or two of these outings, they quit planning their own trips and left the driving to someone else.

City bus lines often include a stop at a retirement village, and passengers – many of whom still drive – pile in for unchaperoned trips into town.
You Can Still Do Your Own Thing
Recruiters and marketing agents for retirement communities are quick to point out that moving in doesn't mean checking out of your previous life. The number one reason seniors give for saying no to an opportunity to move into a retirement village is the perceived loss of independence.

Depending on the resident policy for retirement villages (not to be confused with assisted living or memory care facilities), the loss of independence is minimal, if at all. The rules vary widely from place to place but lean toward minimal intervention in the lives of the younger segment of the retirement community (age 55-70). There might be a curfew on the front gate, but it's generally so liberal that only the most devoted night owls would be in danger of missing it.

Catching a bus, calling a cab, Lyft or Uber provides transportation for those who choose not to drive, and where they go and when they come back is their own business.
If I Want a Velvet Elvis, I Can Have One
Condos and apartments within a retirement community are built and trimmed out according to a number of preset themes, and residents can often make choices of lighting and wall treatments during the construction phase. In most cases, residents who move into a unit that has already been lived in can remodel and redecorate – within approved guidelines.

Interior decor is entirely up to the resident. Many have great fondness for certain heirlooms, framed pictures, and artifacts that have been in their house, and want to display them in their new digs. While some bizarre artifacts might fall out of the acceptable item list, pretty much anything goes indoors. 

A resident at a San Francisco retirement community was a former antiques dealer who specialized in 18th century French and English antiques decked out his apartment with some pieces from his collection. His apartment was a virtual museum of French colonial and English statues, lamps, framed art, and furniture.

When asked why he would want to have so many irreplaceable treasures in his apartment, he simply replied, "I have to have my own space."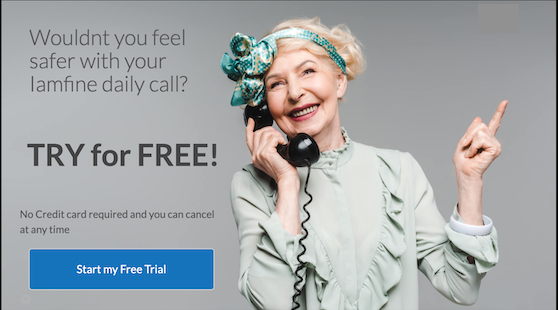 Levels of Housing Options
It's a jigsaw puzzle of terms when you refer to housing and care options for older adults. Each term has its conditions and boundaries and keeping them all straight can befuddle even experts in the field. While different states might have even more categories, these are the main ones:
Active Adult.
Assisted Living.
Continuing Care.
Nursing Care.
Active Adult Community
Active adult communities fulfill a concept introduced by the real estate industry years ago, offering independent, but maintenance-free (like no lawn mowing) residencies to persons 55 and over. There are sub-categories to this, like age-restricted communities, where a certain percentage of the family must be 55 or older (allowing children) and age-targeted communities, where they prefer that all residents be 55 or older.

In an active adult community, many, if not most, of the residents still work, either full-time or in a part-time post-retirement job.

Nothing is provided for the residents other than the dwellings themselves and some of (but not all, so please check) the maintenance required for upkeep. There is no assistance for meals, medication, housekeeping, and personal care, although the facilities are generally located in areas where assistance can easily be obtained. I have more information on Active Adult Community .

The types of dwellings available in a designated active adult community include, but are not limited to:
Site-built, freestanding homes.
Condominiums.
Townhouses.
Manufactured homes.
Assisted Living
Assisted living communities provide seniors with personalized care according to their needs. Those needs are determined through a health assessment whose criteria are determined by the state. The vast majority of states share the same criteria, but there are different priorities to some of the points.

Residents in an assisted living facility, which can be an all-in-one building subdivided into apartments or a grouping of townhouses and condos, are responsible for maintaining their residence to the degree they are able. They can participate in meals prepared (or procured) by the management, or they can prepare their own (most units have a functioning kitchen).

As needed, residents can receive assistance with medication and personal needs, as well as laundry. Many residents still drive, but most use the transportation services provided by management. I have another blog on Assisted Living.

Many assisted living facilities now offer memory care for residents with Alzheimer's disease or severe dementia.
Continuing Care Retirement Center – CCRC
Continuing care, commonly known by the acronym CCRC, provides long-term health care to residents throughout the aging process. It can start as early as a person's residency in an active adult retirement community and follow him or her all the way to a skilled nursing facility, providing health care services that would either be unavailable or undermined otherwise.

A growing number of facilities market themselves as CCRC facilities, with a staff that is licensed and skilled to provide a host of medical services. Some are for-profit, and some operate as not-for-profit, typically receiving some financial assistance from the state or a corporation.

Regardless, Continuing Care comes with a price tag for residents.  There is a one-time entry fee that is quite staggering, and even the monthly fees are steep – upwards of $4000 per month. I wrote another article with more information on CCCR.
Nursing Homes
Nursing homes are facilities for patients who would qualify for hospital admission if they walked in the door, or were brought in to the emergency department. Their conditions might not be critical in terms of life or death, but they are conditions that can't be treated at home.

Nursing homes are staffed 24-7, and residents have little independence. Their "residences" are single rooms – sometimes semi-private rooms – or simple suites where staff have unrestricted access at all times.
The Dark Side of Retirement Village Living
Moving into a senior or retirement village can be the start of a dream or the interjection of a nightmare. Hurt feelings among family members, emotional misgivings, bad neighbors, financial surprises, and out-and-out scams plague a number of residents, and some of them give up on the idea altogether and move back to traditional housing.

What, You're Leaving Us?
When a retired couple announces that they're moving into a retirement village, the family sometimes feels abandoned. "But we've always had Christmas at your house!" they might say. The problem is compounded if the senior is living with his or her children and decides to branch out on his or her own. This is a tall hurdle for many to overcome.
Yeah, I'm the Taxman
Property taxes may have been rural and reasonable where the seniors formerly lived, but they're moving into an area that has more appeal from a tax standpoint, and therefore more subject to tax increases.

Contracts show an anticipated cost for utilities, fees, and taxes, but often, the estimate is either outdated or deliberately understated.
Snowbirds
Many retirement villages in the south have part-time residents who live in the north in the summer and relocate to their southern homes in the winter. So what may have seemed like a quiet, peaceful village with few traffic issues becomes a bustling metropolis, with all the problems, following the first chilly blast up north.

During "Snowbird Season," prices go up for everything from restaurant prices to green fees at the golf course. Waits for a table are longer, and it's harder to get tee times when the snowbirds are in town.
Rules and Regs
Retirement villages have rules. Some are common sense and commendable. Some are . . well. While independence is the selling point, regulations sometimes trump freedom. Some house colors are banned, and lawn upkeep to a certain standard is a must.
Country Mouse, City Mouse
People who live in the country are used to wide-open spaces, or at the very least a yard of an acre or more. It's a culture shock and a perspective shock to realize that most retirement homes – if they come with a lot at all – have tiny lots.

"We live on a postage stamp," said one resident of a well-known retirement village in Florida.
And Like A Good Neighbor – Not
Retirement villages are cities that have squeezed everyone into a cigar box, relatively speaking. Annoying habits of the neighbors are multiplied. Loud parties with heavy drinking, pool horseplay, arguments over property issues, blocked driveways, burglaries, vandalism, racism, etc. all exist, and their effects intensified within the otherwise idyllic setting of a retirement village.

Scammers
It's nothing new that scammers target senior citizens, but moving into a senior community puts out the "open for business" sign to potential ripoff artists. Homeowner scams covering all sorts of home improvement or repair projects abound. 

One of the most popular scams is a water softener scam, whereby they "test" the water for free and inform the homeowner that a water softener is needed. With the homeowner's permission, they install an overpriced, often unnecessary water softener costing thousands of dollars.
Sources:

https://www.ahcancal.org/ncal/facts/Pages/Residents.aspx
https://www.huffpost.com/entry/what-is-it-like-to-live-i_2_b_12201136
https://www.businessinsider.com/what-living-in-assisted-living-retirement-community-really-like-2019-3
https://nypost.com/2014/07/20/10-things-retirement-communities-wont-tell-you-2-2/
https://www.seniorhomes.com/active-adult-communities/
https://www.aarp.org/caregiving/basics/info-2017/continuing-care-retirement-communities.html