Retirement living has been given a considerable upgrade at The Villages in central Florida. Their vibrant community welcomes retirees covering a range of ages. But it's important to find a community that represents your specific age group after retirement, so we investigated the average age at The Villages.

What is the average age at The Villages? According to Data USA, the average age at The Villages is 70.9. You must be 55 years old or have at least one person above that age living in your home to be a resident, and no one under the age of 19 can permanently reside there without an exemption.

The Villages has gained popularity and interest over the past few years and continues to grow and improve. The activities and social events offered are geared towards their median age. Their twelve districts are all unique to one another and offer an engaging and experience-driven way to live retirement to the fullest.  

Age Range at the Villages
The Villages must always ensure that there is at least one person of 55 years or older living in each home. This is so they can keep their 55+ status as a retirement community. It is a requirement by federal law to have at least 80% of the homes occupied by at least one person who is over the age of 55.

The Villages policy is that at least one member of the household must be above the age of 55.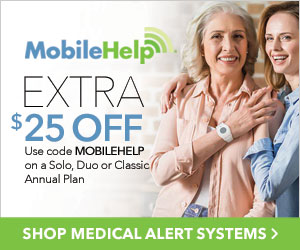 With the average age being 70, it makes sense that you get a very balanced mix of experiences and lifestyles from The Villages. Their rules regarding children also weigh into this equation. There are very few outliers that draw the average down because children under 19 years old are not permitted typically.

If the resident over the age of 55 is the child's legal guardian, then exemptions can be made. But typically, anyone under the age of 19 will only be allowed as a guest. 

Activities and Lifestyle
The Villages call themselves "Florida's Friendliest Hometown." As you explore the options they offer around their community, you can see why. Their properties are beautifully manicured, inviting, and warm (and not just because of the balmy Florida weather). 

It is a very welcoming community where it feels normal to say hello to your neighbors each morning and run into friends while you're out eating or taking a stroll through the neighborhood. 

They promote healthy, active lifestyles that still leave time for leisure. So, it is an excellent community for those who are recently retired and looking to begin their third act among new friends and plenty to do.  The serene setting and relaxing amenities around The Villages are a big draw for those looking to kick back and relax for their retirement. 

They offer a wide range of activities and options for entertainment throughout this "hometown" community. Some of the different perks to living at The Villages include:

Endless Recreation Options:
They offer classes, group activities, and social clubs that will allow you to keep doing the things you love among new friends, or to experience something new that you always wanted to try. 

It may be a stereotype, but what retirement community would be complete without a few state-of-the-art courses. The Villages offer a variety of courses for different skill levels.

To keep that "hometown" vibe going, they offer quaint squares throughout their properties where you can catch up with friends, do some people watching, and enjoy the weather.

Each night you will be able to find free entertainment at different town squares. But for a big night out, they also have Broadway shows come through the Sharon L. Morse Performing Arts Center.

The Villages offers programs and assistance to help you keep your mind, body, and spirit healthy. With everything from yoga to nutritional guidance and a general focus on staying active, they put a priority on helping everyone live a vibrant, healthy life there.

They also offer some fantastic dining options as well as small boutiques and big-name brands for your shopping needs. Their community is centered around the idea of being active, healthy, and having everything you need within a short walk or golf cart ride. 

All these options and the emphasis on staying active help keep this community dynamic and energetic. The average age is 70, but age is relative here. There are activities to engage you while the homes are quiet, serene, and will offer you convenient comfort to relax after your day.

The entire community is also extremely transportation friendly. There are plenty of walkable places to visit, but there are also golf carts readily available for getting around to further destinations. 

For the Family
Even though they don't usually allow children to live in The Villages, they offer some fantastic family activities for when everyone comes to visit. While it's nice to sit around and have a meal and catch up with family, they also offer ways to be active together and enjoy new experiences together. 

Camp Villages is run year-round for its residents to find new ways to bond and have fun with their grandkids. Whether it's the child or the grandparent, these memories will be special to them and last a lifetime. 

They offer a range of activities like water sports, arts & crafts, and other outdoor activities to engage both grandparent and grandchild. There are also activities geared to teens.

Cool Facts About The Villages
The Villages is a unique community that has thought of everything. There is plenty to see and do, and there are also some cool facts that go along with this incredible retirement community. 

The Villages Community is roughly 32 square miles.
Over 115,000 residents live at The Villages.
Officially, The Villages are not considered a city or a town, but rather a 55+ active retirement community.
The Villages has been around since the early 1980s, the vision of Gary Morse.
For a quick trip to the beach, The Villages is about 40 miles from the ocean on the west coast and 70 miles for the east coast.
The Villages have three state-of-the-art movie theaters.
Local and country law enforcement protects the community, along with with their own Public Safety Department, and EMS/EMT and Fire Department services throughout the community.
Safety features include gated entry, a house-check program if you are away, community watch, along with the Villages Public Safety group. Their close-knit community and safety services ensure The Villages has a crime rate well below the nation's average.
The Villages Regional Hospital has won various awards for their care, and they have plans of expansions coming. 
There is also a Veteran's Hospital, along with clubs for veteran support and groups throughout the community.
The Villages is pet-friendly! There are ample walking paths and parks to take dogs. And you will find veterinarian services and stores like Petsmart throughout the community as well.
There are three libraries throughout The Villages.
They offer different housing options such as Cabanas, Bungalows, Townhome Villas, Cottages, Designer, and Premier Homes.
You will find fishing spots and even some fishing clubs to join in the community. 
Living at The Villages
If you are looking to stay active, make new friends, and live in a welcoming community where there is always something to do, The Villages is a great option. The average age of 70 reflects their 55+ rules, but also their encouragement of its residents to stay active and healthy.