Retirees have the wisdom and knowledge that younger generations just don't have. They know quality, investment, value, form, fit and function like no other generation. Cutlery is the building block of one of life's nessities, food! Arguably cutlery is one of the most important tools invented. With so many option of cutlery today we need to separate the only one that's been in my family for three generations from the rest. What's the best cutlery for retirees to invest in?
Cutco Cutlery is the best cutlery for retirees to invest in. The patented Wedge Lock design of the handle aids in proper grip and cutting technique for weaker hands. The Patented Double D Edge gives the blade a unique quality for staying sharp for years. Sharp knives are a must for retirees prepping food.
When you are cutting those vegetables in your fifties or sixties your hand get fatigued quickly. The Wedge Lock handle make the knife fit in your hand so perfectly that you won't get nearly as tired cutting those veggies.
The number reason why people cut them selves with a knife is because the knife was dull. When a knife is dull the blade either bounces off the food or will push the food and make the blade slide towards your hand. This is a very important feature do the Double D Edge. The knife will be sharp for years.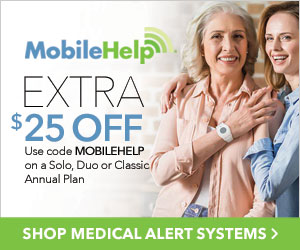 Is Cutco American Made?
Cutco began manufacturing in 1949 just south of Buffalo in Olean, NY. Cutco is the largest manufacturer of kitchen cutlery in the United States and Canada. There are more than 600 employees that work at Cutco's factory and administrative headquarters in Olean, NY. All Cutco's knives are made in America.
What does Cutco mean?
Cutco is a acronym for Cooking UTEnsil COmpany. Cutco was created as product for Wear-Ever Aluminum, which at the time was a division of ALCOA.
What makes Cutco the best cutlery?
Form Fit and Function – The Cutco cutlery has built all there product with this in mind. The Patented Wedge Lock for form and fit and the Patented Double D blade for function. All that you would want with a knife.
Forever Guarantee. Any time you're knives sharpening of Double-D® or straight-edge knives they will sharpen for free you just have to pay shipping and handling. If at any time you are not completely satisfied with the performance of your Cutco Product, they will correct the problem or replace it. Should your Cutco be damaged through unconventional use, they will replace it for half the current retail price plus applicable sales tax.
The blade tang of the knifes go all the way through the handle with strong flush nickel-silver rivets. The blade is made from carbon and stainless steel. The carbon steel is for strength and the stainless steel is for stain and rust proof. The blade is a special patent Double-D edge which will keep sharp for years.
The handle is ergonomically – designed made of a thermo resin with a patented special Wedge Lock Design that fits perfect in your hand. This will give you a comfortable grip.
The product line is just incredible. They have six product lines, accessories and sets. Every thing is high quality with the Forever Guarantee.
The quality is superior to any cutlery product out there. Cutco backs it up with their Forever Guarantee.
This is an Investment for you, a family member or a friend. My grandmother had a set. My mother has had a set for over 40 years. My set is 20 years old. This is the best kitchen investment that we have ever made.
The most beautiful cutlery on the market.
On My Recommended Products Page you can see a selections of Cutco products here.
What are the disadvantages of cheap cutlery?
What a waste of money to buy cheap cutlery that you really don't care about. They don't last more than a couple years before breaking or dulling. They look ugly and they don't have good form, fit or function. The rust spots can start to show inexpensive cutlery along with the rivets loosing up if they even have rivets. Don't waste you money on junk cutlery. Invest in the best, Cutco Cutlery.
What is Cutco's Product line?
Kitchen Knives
Utensils
Shears
Flatware
Cookware
Sporting Knives
How retirees can change their lives, their kids and grandkids lives with Cutco Cutlery?
You can make such a huge impact in someone's life by investing in a Cutco curlery set for your 40 something kids or friends, your 20 something grandchildren or kids, or even yourself. This cutlery give you all the tools to provide for their family by preparing the food they eat. Believe it or not the better cutlery you have the more that you enjoy cooking. There is no better feeling serving your family a meal that they love!
What occasions are perfect for investing in Cutco cutlery?
Cooking in your kitchen– You won't cook because you have to, you will because you love it using the best tools for the right job.
Wedding – The perfect investment
Anniversary gift
Life goals
Engagements 
Job achievements 
Milestones 
Birthday
Bridal Shower
House warming gift
Graduation – especially if the are in culinary school
Gift for a hunter – the best outdoor knifes
Gift for someone who loves gardening – Yes they have gardening tools!
Gift for a fisherman – the fisherman's solution
Gift for the Grill Master of the family – a barbecue set
Gift for a camper – knives, can opener, hunting knife, wine opener, pizza cutter
What does Cutco's Homemaker set look like?
This is my Homemaker set.
Here is a Amazon link below to check out the most current prices. Highly engineered thermo-resin ergonomic handles will not crack, chip, fade or absorb material. CUTCO Forever Guarantee provides for free sharpening and replacement forever. My set is in the picture above and is one of the best kitchen investments I've ever made!!
The Homemaker comes with a set of eight table knives. I displayed three table knives below for you can see them up close. They are available as there own set too. Click the Amazon link below to see the most recent prices.
Does Cutco have other knife products?
Cutco has a variety of different cutlery and sporting knives. They also have flatware, outdoor tools, cookware and shears. Click the Amazon link below to see the most recent prices.
Here is my Cutco Hunting Knife.