Growing older and retiring doesn't have to mean doing it alone. Oftentimes as retirement creeps up on us, our families don't visit like they used to, and it can be often lonely. Moving into a retirement community can help you have an active social life and get the help you need in your day to day life while still maintaining much of your independence, which is important to note.

What to look for in a retirement community: Retirement communities vary from place to place, and there are a few things that should be researched before deciding on one:
What kind do you need
Medical care
The rules of the community
Socialization and recreational opportunities
Location 
The local climate
Your personal budget
Services available
Finding the perfect retirement community may take a while, so it is not something you want to jump into lightly. I want to cover the things that you need to look into in a community and explain the difference between the various types of retirement communities available now. From senior living to assisted living, moving into a retirement community doesn't mean losing independence.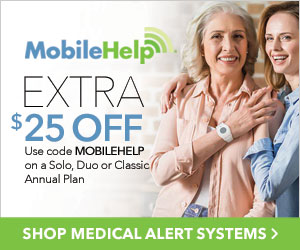 Things to Look for In A Retirement Community

There are a variety of things that need to be taken into consideration when it comes to moving into a retirement community. How much help you need on a daily basis to how much socialization you want can make a huge difference in your choice. One thing to keep in mind is that all communities are different, and you need to do your research to find one that is suitable. 

Take the time you need to read reviews on different websites by both residents and family members to find out what they thought of the care they received in each community. If possible, take a tour of the community and talk to both staff and residents and get their opinion on what they like and don't like about the community and the company that runs it. 

Choosing a new home is about more than just the cost and the location, it is also about the staff and how compassionate they are. While most staff won't come to visit on days off if they take the time to have a conversation while helping you can mean a lot to many people and can make a huge difference in the lives of some residents. 

While I have listed nine different things to take into account, some of them may hold more importance to you than others. Consider the things that mean more to you and your life, such as being closer to family or your budget when comparing different retirement communities. Just because a community is in your budget doesn't mean you have to settle for the first one. 

What Kind of Retirement Community do you Need?

One of the biggest questions that will help you to narrow the field of your choices is what kind you are looking for. If you are just looking for more socialization, then maybe a senior living center might be your best bet. If your health is starting to decline and you require assistance but are not ready to give up your independence, then maybe an assisted living center is key. 

Some retirement communities offer a variety of levels of care from complete independence to nursing home level, and these are also worth looking into, depending on if your health is declining. Knowing how much help you will need in the coming months can help you to find the perfect community for you.  

Some people don't make it to 50 without major health issues. Others are in their 90's with minimal issues, and taking this into account will help you to determine what kind of community you should move into. I will go into more about the different types of retirement communities later on in this article. 

Take into consideration if you are single if you plan to socialize intimately, as well as this could play a part in your decision making as well. Some communities may not forbid it but may look down on it. Just because you are in your golden years does not mean intimacy should no longer be a part of your life and this may play a part in what you are looking for as well. 

What Kind Of Medical Care Is Needed?

Once you are able to determine what type of community you are looking for, you will want to determine what medical care they offer. You may find a place that looks perfect and then find out that they offer only minimal care, preferring to send residents to a doctor rather than deal with small issues. 

It may also be a case that the community that you are looking at doesn't offer any medical care at all, and you have issues that need to be addressed on a regular basis. Another issue may be that your health is declining, so you want to make sure that you can find a community that can address changing medical issues as well. 

Another concern is if you have medical issues that require a specialist and the closest one is 2 towns away or more. So ask both the community and check the local area for any doctors that you may need to see and that they are accepting new patients. When you have a manageable, but serious health condition, don't wait to find out the local doctor isn't accepting new patients. 

If you know you will need help with things like wound care (especially for those with diabetes), then you may need to look into exactly how much medical care the retirement communities you are looking at offers. Medical care, for some retirees, may be one of the most important deciding factors and is one that just can't be ignored. 

What Are The rules Of The Retirement Community?

Knowing the rules of the community is going to be a huge part of deciding whether or not to live there. If you have spent the last 10 years as an avid gardener and it is your preferred outdoor activity, finding out after you move in that they don't allow gardens is not an ideal situation.

Giving up your home is one thing, but having to give up your best friend and favorite companion of the last 5 years may be a deal-breaker for some. So if you have pets, check the rules on them as well. Are they allowed? Are there restrictions, and if so, what are they? 

Would there be an issue with unmarried companions moving in with you for the long term? This is particularly of concern for members of the LGBTQ community when it comes to finding a retirement community. While some are happy to welcome married couples, sometimes longtime roommates are not as welcomed. Read more about Lifestyle Retirement Community here.

While the goal of moving into a retirement community is to get the help and socialization that you need, knowing the rules of each community can make a huge difference in your quality of life while living there. This can include things like pets, intimate companionship, and dating. Knowing the rules can also help keep you from breaking them if you decide to move in.
What Kind Of Socialization And Recreational Opportunities Are Available In The Retirement Community?

Knowing what recreation of socialization opportunities the community offers may make a huge difference in your happiness there. If they are into beauty days and bingo, but you are not that type of person, then you may end up segregating yourself from the rest of the residents just because you don't like the offered opportunities. 

One the other hand, maybe they have a community garden and offer nature walks throughout the week. If you are an avid outdoor type person, then this may suit your interests better and will help to keep you more engaged and allow for a more enjoyable social situation. No matter your interests, make sure you find a community that suits them and allows you to still enjoy them. 

Just because you are looking into moving into a retirement home doesn't mean you have to act like you're old. If you have the energy to still enjoy different things in life, don't just settle for things you know you won't enjoy just to be around other people. This will make for a miserable life and eventually lead to regretting your decision. 

Be sure to check into both winter and summer activities as these may change depending on the time of year. Also, they may offer things you haven't done but may enjoy. Don't count a community out just because they offer new things. You may find a new hobby in the process, which is always exciting. 
What Location Are You Looking For In A Retirement Community?

Knowing where you want to live can make a huge difference as well. If you have children or grandchildren that live in another state, but none near you, then it might make more sense to search for a retirement community that is closer to your family. Especially if your children or grandchildren are willing to help with the move, this can help you be or stay close to them. 

If you have no family that you are interested in living near, you may decide on a location or area that offers a larger senior community outside of where you will be living, which could be why Florida is so popular for retirement communities. This can be especially important to seniors who are looking for intimacy along with socialization. 

Location may be about being closer to family, but it also may be about being further away from them as well. It is a sad fact that some families nowadays are just not as close as generations past. Some retirees just don't have family around anymore either. So it may be a choice of where they will be the happiest spending the rest of their lives. 

While a cross country move may be a big job, there are companies that can help. The biggest thing to consider is your own happiness in where you spend your golden years. Will you be happy with snow blanketing the trees, or is warm winters more your thing? Do you want to spend your golden years with white Christmases or palm trees? That must factor into your decision. 
What Climate Do You Want For A Retirement Community?

Sometimes it's not about the location but the local climate to the communities you are looking into. Whether it is for health reasons or just your own personal preferences in the weather, climate could play a large role in where you look and ultimately decide to move. 

If you are just tired of being cooped up during the winter and would like to be active outdoors year-round, then looking for a retirement community in the south may be more to your liking. 
Although some people prefer to have a white Christmas and enjoy the snow in the winters, in which case then maybe looking into a place that is more northern would be more to your liking.

While for some, the local climate in the area may not play a huge role in which retirement community they decide on, for others, it may be about climate more than other things. It is something that should always be taken into consideration, however, since your local climate can have an effect on your mood and your health. 

Sometimes climate isn't even about mood but health and how the climate effects that. If you have breathing issues, then Florida may not be the best option. If you have poor circulation, like from diabetes, then maybe a colder climate might not be best. Knowing what type of climate is best for your particular health issues can help you find the best retirement community for you. 
What Can You Afford In A Retirement Community?

Knowing your budget can make a difference on a lot of things. When looking into different retirement communities, what funds you have available to live on will make a huge difference, not just on where, but if you can even afford to move. If family can help you to decide if it is in your budget and how large that budget is, then getting help with figuring out that side is good. 

For example, if you have rented a home most of your adult life and now live on Social Security, your options will be significantly different than someone who owns the house they live in free and clear with no mortgage. It is for this reason that some retirees may opt to consult an accountant or an attorney before making a determination on which communities to look into. 

Both assets and available money in the bank could have a huge impact on your available options. While this may not seem like a fair way to determine where you will be spending your golden years, it is the system that we live in and a determining factor that must be carefully considered. 

Another thing to consider when it comes to retirement communities is how much may be picked up by health insurance, such as Medicare. Medicare does tend to be overlooked when looking into living situations; if you require a large amount of medical care, Medicare may help or completely cover the cost of a retirement community. VA benefits may help deter costs as well. 
Should You Buy or Rent In A Retirement Community?

One of the biggest decisions that retirees may make is whether to rent a room or buy a condo, for example. While some of the factors may include how independent you are or wish to remain, other factors could include things like your budget. 

You may have found the perfect retirement community to move into, then find out that while you prefer to buy a condo, all they offer is rooms or apartments to rent each month. While this may seem like a downside, being closer to your neighbors can make getting together easier as well. 

Knowing if you plan to rent or buy can make a difference in your choice, but it should not have to dictate your choices. Even if you would have preferred to purchase a condo, renting an apartment may not be the worst thing in the world. 
What Services Are In The Retirement Community?

From weekly beauty salons to pet walking services and beyond, many retirement communities do offer extra services for their residents, and these are important to know about. If you buy a condo, will the community assist with any repairs or at least with arranging the repairs or will this job fall on you to do?

You will also want to check to see what types of things are included if you rent as well. Some places may include things like cable, internet, and even phone services. Some may offer video monitoring of the front door or lobby so you know who you are inviting into the building if you live in an apartment-style setup. 

Another thing to consider is transportation. While some seniors are able to retain their driver's license and vehicles when moving to a retirement community, others are not. If you are one of those who had to give up the ability to drive yourself to appointments and the store, then knowing what kind of transportation is available can make a huge difference. 

What Are The Different Types of Retirement Communities?

There are a number of different types of retirement communities, and not all of them include a golf course or daily walks. Knowing what type of senior living you want or need is important while making the choice on where you plan to live. 

Going in order from the least care provided to the most, there are four basic categories of retirement communities available:
Independent Living
Assisted Living
CCRC
Nursing Home
The major differences between the different communities mainly has to do with how much assistance you may need. From general housekeeping help to daily medical treatments and assistance performing your ADLs or Activities of Daily Living. 

One big thing you may find when dealing with the staff in any of these retirement communities is that compassion seems to be a prerequisite of their employment there. From personal experience, I know that you can't work in a retirement community without getting familiar with the residents and learning their histories. 
Independent Living

Independent living, as the name suggests, allows you to maintain your independence in a retirement community. Oftentimes independent living facilities offer things like:
A cafe or restaurant 
Housekeeping services
Laundry services
 Independent living, or what is sometimes referred to as a senior center, allows for the maximum amount of independence while still getting the regular help you need. Whether it is limiting the amount of cooking that you do on a daily basis or getting help with cleaning, an independent living center or facility is about maintaining your independence as much as possible. 

Oftentimes an independent living center is set up like an apartment rather than just rooms, which allow you to bring more of your possessions from home with you. These are usually more spacious but offer less medical assistance services. If you need help with dressing daily, this may not be the best option for you. 

Although most places do offer things like an emergency call button in the bathrooms, just in case, usually it is more like living in an apartment rather than a community. These types of places are better equipped for handling the occasional emergency, but for retirees that are more independent and require less help. For more information on Independent living. Read more about independent living here.
Assisted Living

Assisted living facilities usually offer the same things as an independent living facility but more so. This can include some of the following, but it differs between facilities:
Assistance with ADLs (Activities of Daily Living)
Wound care
Daily medications
Physical therapy
While this is not a complete list, check with the individual facilities to see what they offer. Assisted living centers also usually have a nurse on staff round the clock as well to assist with different medical needs. The staff usually receives more training than in an independent living center since they need to be able to help a wider range of residents. 

Assisted living facilities are usually set up more like dorm rooms than apartments and are less likely to allow pets. As the name suggests, assisted living facilities provide services on a more regular basis to assist their residents. This may include bathing, dressing, or assistance in restroom needs. 

An assisted living facility offers more individualized care than an independent living center because the residents may require it. Oftentimes the rooms also include a general call button, similar to a hospital, in case the resident needs assistance with something that falls outside of the staff's normal routine. Read more about assisted living here.

Continuing Care Retirement Community (CCRC)

This option will try to manage to interfere with your independence as little as possible as you age and may be the ideal option for someone whose health is already beginning to decline. Even if you are fully independent now, you may know in a few months, or a year from now, you will require more help than you do now. 

That is what makes a continuing care retirement community one of the best options for some seniors since they will not need to move if their health begins to decline. The community acts like an independent home, an assisted living, and a nursing home all rolled into one. This allows for your health concerns to be dealt with without having to move in the process. 

Sometimes it may require being moved to a different part of the facility; these moves are usually handled mostly by the staff to help relieve as much stress on the resident as possible. This is due to the fact that different staff may attend to the needs of different residents. Someone who needs assistance with housekeeping is different than someone who needs help showering. 

Sometimes in a CCRC, there may be a locked area of the facility for residents that suffer from some degree of dementia. This allows them to help keep everyone safe while still allowing for maximum independence of their residents. Read more about CCRC here.
Nursing Home

While a nursing home may have a bad rep for abuse and neglected grandparents, it doesn't have to be. While some may have had issues in the past and may still to this day, if this is the option you are left with, taking the time to research the ones you are considering can help you find a good one to spend your golden years in.

Nursing homes offer the highest level of medical care, but that does not make them the same thing as a hospital. The staff is aware that living in a nursing home means that a lot of your freedoms have been sacrificed, so they try to do their best to continue to respect your rights as best as they can. This can include the right to privacy and the right to companionship. 

A staff member who cares for the residents in a nursing home will almost certainly be a CNA or Certified Nursing Assistant. This is a state-licensed profession that requires education other than what the facility provides. This ensures that each staff member who will be caring for residence has been provided the proper amount of training needed.