At a certain age, many people, 146,000 annually begin to look to Florida as their retirement destination. If you are moving to Florida, you will want to check out the eighty-one villagesspanning three counties. Because there are so many options, there is a village for every price point, making it easy to find a perfect place for you. 
The most expensive village in The Villages is The Village of Sanibel. The Village of Sanibel is in Sumter County. You can expect to pay $475K and above for a home in the Village of Sanibel. 
In this article, you will learn about The Village of Sanibel and why it might be the right place for you.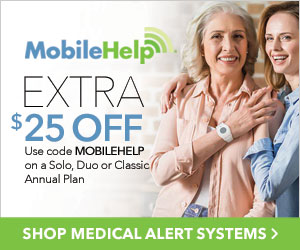 The Village of Sanibel
The Village of Sanibel is an established community in Sumter County. The village is made up of homes in the midsize range with a price between $295,000 – $1,000,000. The median price for a home in Sanibel Village is $375,000. 
In The Village of Sanibel, you will find a variety of home styles to choose from, so unlike cookie-cutter neighborhoods, you can find a home that is unique to your style. There are single-family homes, townhomes, and condominiums that make up the neighborhood. 

Additional Costs to Consider in The Village of Sanibel
Moving to the villages will require financial commitments besides the first home purchase. The home purchase will be the most expensive part of your living arrangement. You must plan for other costs that you will also have, such as utilities, amenities, and day-to-day spending. Most people begin to move to Florida when they are ready to retire. This is also the time that budgeting is important because the income may be different than it was. 
Mortgage Payment: Unless you pay cash for your home, you will have a mortgage. Depending on the type of home you choose to buy, you can plan to spend upwards and above a thousand dollars a month for the mortgage. 
Insurance: The cost of homeowners insurance will need to be factored into your purchase. The average cost of homeowners insurance will be around $1200 annually (Source: Quote Wizard). The cost of homeowners insurance may differ if you choose to add extra coverage. Many people like to add extra coverage to protect their property from wind and water damage that could occur if a hurricane happens. 
Taxes: The cost of the property tax on your home will vary. The tax rate is decided by the selling price of the home, not the listing price. Your realtor can easily calculate your tax value before selling to help with the budget. (Source: Smart Asset)
Amenities: The Villages have many different amenities available to residents. Use of these amenities is included in a set fee of around $165 per month. This 
Utilities: The average cost of utilities will depend on individual usage. The size of the home will dictate the amount of energy that is used. If you are trying to decide the cost of your monthly utilities, be sure to factor in; electric, water, and gas averages. It is also important to add in extra cost for pools, sprinklers, and other outdoor features. 
Newspaper subscription: Newspaper subscriptions are quite popular in retirement communities so you will want to add them to your monthly budget. Once you figure out the newspaper you would like to subscribe to, you can reach out to the newspaper to figure out the delivery schedule and cost.
Landscaping: Unless you plan to do your landscaping on your property, you will want to budget for this. The cost of landscaping is based on the size of your property, the work done, and the frequency. 
As a homeowner, you will find there are other areas that you will need to budget for, and depending on your style and preferences this number will vary. 

Entertainment Options in The Village of Sanibel
The Village of Sanibel is appealing to many because of the entertainment options that surround the area. You can choose to stay in Sumter County or travel to the neighboring counties. If you stay in the county, you will find many restaurants, parks,and other entertainment venues. Some of the more popular options near The Village of Sanibel are.
Dining
There are many options for dining in the Sumter County area. If you are looking for a quick bite to eat, you can visit a fast-foodrestaurant or even enjoy one of the many food trucks that can be found. There are also more elegant dining options if you would prefer a more upscale option. The county also has family-style restaurants and several coffee shops, both chain and privately owned. 
No matter what your tastes and budget are, there is sure to be a place that will fit your dining needs in Sumter County. 
Outdoor
If spending time in the great outdoors is more appealing to you, rest assured there are many things you can find to do in Sumter County. For the thrill-seekers, there are options of air boating as well as skydiving. If you prefer to keep your feet on solid ground, you can take in a game of basketball baseball or enjoy one of the many hiking trails.
Disc Golf: This sport is beginning to rise in popularity and is suitable for any age if you can throw a frisbee. Two local parks; Lake Okahumpka and Shady Brook Greenway, have installed nine-hole disc golf courses that can be enjoyed by the public.  
Hiking Trails: Central Florida has many different hiking trail options for you to use.  The trails are all diverse levels so you can find one to fit your physical ability. The hiking trails available are all distinctly different. Some are in traditional public parks, while others are historic sites as well as wildlife-protected areas. Always check the trail ahead of time to ensure it is something for which you are prepared. 
Beach: If spending time at the beach is appealing to you, you can easily take a day trip to the beach, which is forty miles west or seventy miles east from The Villages. 
Indoor
Indoor entertainment is a better choice for you. If this is the case, you will not be disappointed with all the choices available to you. You can enjoy the many shops throughout the villages, take in a movie, attend a show at the performing arts center or spend time in one of the many recreation centers. 
Recreation Centers: The recreation centers are scattered throughout The Villages and have many different activities that occur during the year. You can easily find out a schedule of events by reaching out to the center directly. 
Amenities
Living in The Villages provides you with many on-site amenities that you pay for in our monthly fees. Some of the amenities included are.• Golf courses• Community pools• Recreation centers with classes and clubs• Library• Fitness center• Tennis• Pickleball• Parks• Bocce• Dog Parks
As you can see, the list of amenities is quite extensive and includes a variety that can meet the needs and desires of most residents. 
(Source: The Villages)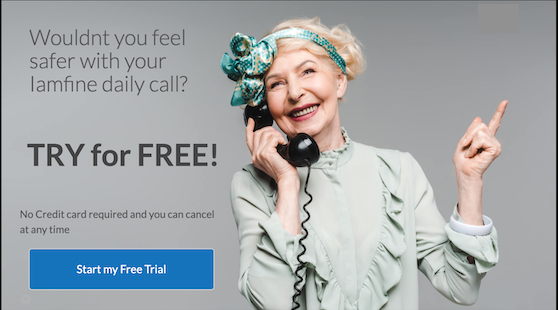 Traveling Between Villages in The Villages Fl.
If you choose to live in The Village at Sanibel, you can easily visit any of the other villages in the area. Remember, The Villages are made up of thirty-two acres. To help with transportation, there are public options. Many people also invest in a golf cart to make traveling easier to do. 
Some of the most used options are bus lines as well as Uber and other private transportation options. If you are planning to travel from your home to the rec center or downtown, you may choose to use your golf cart. Using a golf cart for daily travel may seem a bit unique, but in The Villages, it is quite commonplace. 
Golf Carts
You may not have a golf cart when you initially move, but it would be wise to add this expense into your budget. Because the Sanibel Village is more expensive, this is especially important to factor in. However, do not just buy the first golf cart that you find. There are some restrictions and rules that you need to understand. 1. The golf cart may not go over 20mph. If you drive a golf cart faster than this, you will be ticketed. 2. The age of the driver must be fourteen or above. 3. You need to follow ALL traffic rules when driving the golf cart and cannot drive on roads that have speeds of 35mph or above.
Insurance: Another cost you may want to include is the insurance on the golf cart. Legally, you do not need to have a policy on a golf cart that moves 20mph, but it would be wise to have coverage in case of an accident or if the cart is stolen.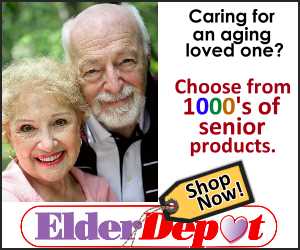 Restrictions In The Villages Fl
The Villages are a series of retirement communities. Because of this, there are restrictions on the age you need to be to become a resident. Some rules are strictly adhered to by the residents to ensure the community keeps the calm retirement oasis feel. 
Age: To own a home and live in the community, you must be fifty-five or older. However, there is a warning to this. If you are a married couple, only one person in the home needs to be fifty-five. If you are not fifty-five and live in the village, you can fully take part in all activities, but you are fully expected to follow all the rules and guidelines that have been put in place. (Source: Private Communities)
Visitors: Although you are living in a retirement community, you will want to have visitors that may not be fifty-five or older. The community is very open to younger guests, but there is a 30-day limit on the amount of time they can stay. Therefore, you cannot expect your college-age grandchild to come live with you for the entire summer break. 
Do You Have to Live There Year-Round in The Village of Sanibel
One question that many people have is about the amount of time you are living in the community. Remember, this is a retirement community, but several people only live in the community during the winter months. Because of this, there is no limit on the length of time you need to stay in your home each year. 
If you do not live in your home all year long, you are still responsible for outdoor maintenance and any fees associated with the property during your time away. Your landscaper will likely continue to offer services even when you are away so you can easily sign a year-round contract.
Security: Leaving your home for several months can be nerve-wracking. Because of this, there are companies available that offer security services. You want them to check in on your home while you are gone at specific intervals. They can also look inside the home to make sure everything is okay.
It is recommended that you have someone looking into your home while you are gone to help avoid costly damages or break-ins. If you do not want to pay an outside company, you could also enlist the help of a trustworthy neighbor. 
Community Protection in The Village of Sanibel
Living in a retirement community like The Villages is appealing to older individuals because of the built-in safety and security. Although there are several villages within a 32-acre area, most are gated communities and require authorization to enter. Some communities even have their security force in place. 
For fire and police protection, each community relies on the services of the county's first responders. For the Sanibel Village, all protection services will come from Sumter County. Therefore, if you have an emergency, you will experience the same wait time as you would outside the community. However, there is a hospital found within the Villages for added safety and convenience. 
Final Thoughts
The most expensive village you can live in is Sanibel Village, not to be confused with Sanibel Island. This village is in Sumter County and has access to the many amenities provided by both The Villages as well as surrounding counties. If you are looking for an excellent place to retire, this is just maybe it.