More and more seniors are choosing to live either part-time or full time in 55 and over communities.  These communities offer many benefits and activities that cater to those that are aged 55 and over. However, those under 55 often wonder if they are being discriminated against by not being allowed to live in these communities.
Are 55+ communities considered discriminatory? No. The Housing for Older Persons Act of 1995 allows for exemptions to the Fair Housing Act and its amendments with the idea of developing communities and facilities designed for those 55 and older.  
This act spells out the conditions that must be met to limit residency based on family status and age legally. Retirement communities were already in place when the 1968 Fair Housing Act was put into place.  Over time, each new amendment and law has continued to improve the housing rights of senior citizens. These laws recognize that these communities provide a benefit for older adults. This article will explain why 55+ communities are not considered discrimination and the rules regarding the communities.
The Fair Housing Act
The first legislation to govern discrimination in housing was the Fair Housing Act of 1968 (FHA).  As reported on the Housing and Urban Development's website, this act prohibited discrimination based on race, color, religion, or national origin when:
Renting a home
Buying or selling a home
Applying for a mortgage
Requesting housing assistance
Use of advertising with implied or stated discrimination
Conducting maintenance and repairs on rental units
Restricting access to services and amenities
Setting the terms of the sale or rental of a home
The goal of this act was to end discrimination in housing and allow minorities equal access to rentals, mortgages, and home.  The act did not address family status, sexual orientation, age, or sexual orientation.  It also did not stop "lawful discrimination" of refusing to rent based on set criteria. These criteria were often based on the applicant's ability to pay or a refusal to take Section 8 vouchers.
Always be sure your loved ones are safe when your not there. The ultimate piece of mind. Click the link below to take you to the most recent information in senior monitoring.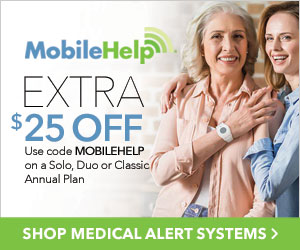 Landlords had to prove that they applied these criteria to both those inside and outside of the protected class.  For example, they had to show that they did not rent to anyone with Section 8 vouchers, not just those in the protected class.  The Fair Housing Act has been amended several times.
State Laws For Fair Housing
Age is not a protected class under the initial Fair Housing Act or its subsequent amendments.  Many states have passed fair housing laws, which can include other protected classes.  Examples would be marital status, gender, and sexual orientation.  
States can set up age protection by defining a set age that must be protected.  However, most state housing acts do not prevent a facility or community from restricting residents from being over a certain age because states recognize the need for housing designed specifically for the elderly.
Fair Housing Amendment of 1988
The Fair Housing Amendment of 1988 added disability and familial status as protected classes.  However, as "Should Age Restricted Communities be Exempt from Civil Rights Laws?" discusses, it also created an exemption for housing for adults age 55 and over.  Housing could be only for those 55 and older if services and facilities were specifically designed to meet their needs.
This opened the door for "age discrimination," meaning that housing units and communities could "discriminate" against younger renters and set an age limit if that limit was 55 years and older.  
Familial Status Discrimination On Children Under 18 Years Old
One legal challenge to 55+ communities is familial status discrimination.  As part of the 1988 amendment, it became illegal to discriminate against families with children below the age of 18.  For this law to apply, there needs to be a "housing provider," either someone developing the property or a homeowner association that makes and enforces community rules.  
The "housing provider" typically must follow the FHA and cannot refuse to sell or rent based on age or family status.  However, three exemptions allow for senior living communities.  These exemptions were created to support the idea that older people want a more peaceful community that is developed to meet their needs.  
The process and authority for these exemptions were developed as part of the Housing for Older Persons Act of 1995. 
Housing for Older Persons Act of 1995 (HOPA)
Because of the shortage of housing for seniors, the government further defined these exemptions in housing laws.  HOPA set up a process for facilities and communities to lawfully refuse to sell or rent to families with minor children living in the home.  HOPA set up qualifications that must be met through resident surveys and affidavits.  
"Fair Housing Law Exemptions for Senior Housing" reports that the housing community must meet one of the following qualifications:
be provided as part of a state or federal program that HUD has determined is designed to assist the elderly
be only occupied by persons over the age of 62
be solely occupied by persons over the age of 55 in which:

80% of the units have at least one person 55 or older
Policies and procedures are

written
show intent to have 55 and older housing
be placed where they are visible

Age verification of residents must comply with HUD guidelines.
Senior housing must still follow the anti-discrimination laws regarding race, color, religion, sex, disability, and national origin.  HOPA only exempts them from family status, not the rest of the protections.  HOPA also withdrew the requirements that senior citizen housing had to show that their services and accessibility were explicitly designed to assist the elderly.
The result of that requirement withdrawal was that, now, many communities and facilities cater to persons 55-65 who are in good health and are reasonably active.  

Click the Amazon link below to check out the Kindle and the iPad. Great devices for this digital world.
80 Percent Rule For 55+ communities
The 80% rule has created some controversy with 55+ communities.  The original intent by Congress was the 20% of the home that did not have a person 55 or older would protect a younger person that inherited a property or a surviving spouse that was under 55.  However, that was not made part of the rule, and HUD has ruled the landlord can choose who is allowed in the 20% portion.
Some landlords choose to make a rule that 100% of the units must have a person 55 or older.  HUD has stated that they can legally do this. Reasons that they might have for this rule include:
Making sure the community stays in the required 55+ ratio if someone dies or moves.  Since the community cannot evict anyone to remain in this ratio, it could be very easy to fall out of compliance if several of the 55+ older residents were to leave at one time.
Residents do not want younger people in the community as it defeats the purpose of such a community in their minds.
The community may lose its status if it begins to look like it is not designed to cater to older residents.
If 55+ status is revoked because of ratio issues, the community is not likely to get it again.
Landlords and homeowners are urged to let prospective renters and buyers know how the 20% is handled within their specific housing so that new residents do not become upset if they find out after moving in that not every home has a resident age 55 or older.
Age Restrictions
When communities do allow homes to be occupied by those younger than 55, they often put age restrictions into place.  These restrictions vary from community to community. One standard limitation is that no one can be under a certain age, usually 18 or 21.  These age restrictions are justified based on the idea of the community catering to those over age 55.
Age Verification
"Clarifying Myths about Senior Housing" by John Buric reports that a 55+ community must do periodic age verification.  Failure to comply with this can result in the community losing its exemption status and potential lawsuits for discrimination.  Tenants can be allowed to self-certify their age.  If the landlord is in doubt, they can ask for further documentation.  
Appropriate documentation of age includes:
Driver's license
Passport
Immigration documents 
Affidavit
A third-party statement verifying age under penalty of perjury 
The landlord should keep copies for record-keeping purposes.  Every two years, the community must re-verify the ages of its residents.  New documents do not need to be obtained.  The landlord just needs to verify that the person is still a current resident.  The easiest way to do this is when they are applying to live in the community because an applicant will be motivated to verify their age.
An overall summary needs to be compiled, showing the information gathered is kept in a separate file from the supporting documentation.  The summary will provide information on how age verification was done and confirmed. This summary is then used by various agencies to make sure the community complies with both the age verification rule and the 80:20 ratio rule.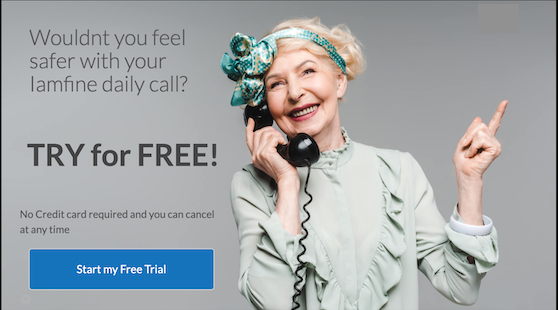 Disability Discrimination Under the Fair Housing Act of 1988
Buric goes on to discuss one area that 55+ communities are not allowed to discriminate – disabilities.  Under the Fair Housing Act of 1988, a landlord cannot discriminate against a buyer, renter, or person associated with the buyer or renter.  Just like with any facilities, they must make "reasonable accommodations" regarding disabilities.  
Discrimination would include not making reasonable accommodations that would allow the buyer or renter to an equal opportunity to use the home or rental unit.  This would involve reviewing rules and policies for any potential changes or exceptions to decrease the burden on disabled individuals.  
In Hill v. Community of Damien of Molokai, the courts ruled that a restrictive covenant could not be enforced if the outcome was that a disabled person could not live in a 55+ community.  The key is the disabled person must show that, without accommodation, they would not have equal access to the housing of their choice, meaning they should be able to live in the community.  The Court stated:
"[E]ven if there was a consistent policy and practice of enforcing the restrictive covenant against perceived violations, the Court finds that under the facts of this case the attempt to enforce the covenant constituted a refusal to make a 'reasonable accommodation' necessary to afford plaintiffs an equal opportunity to use and enjoy a dwelling."

Reasonable Accommodations
There is no set rule or clear guidelines on what a "reasonable" accommodation is.  Most requests have been considered "reasonable" by the courts when they:
Do not require an undue financial burden
Do not create an administrative burden
Do not create a fundamental change in the essence of the facility
It can be challenging for landlords to evaluate accommodation requests because each one has unique circumstances.  Each request must be assessed on a case by case basis using its own set of information. Most requests, even in 55+ communities, must be granted if they meet the criteria above.
Failure to grant accommodation can result in housing discrimination lawsuits.  It is typically in the landlord's best interest to seek legal advice in these cases to balance the needs of keeping the 55+ status while still making reasonable accommodations as needed and as possible.
As you are researching why 55+ communities are not discriminatory, keep in mind your kids and grandchildren's financial health. Save your family Thousands Of Dollars And Teach Them How To Build Their Wealth To Millions. Your KIDS and GRANDCHILDREN NEED This! The Family Treasure Tool Guide Click link below. Golden Rules, Budgeting Tool, Home Affordability Tool, House Payment Tool and a Compound Interest Calculator all in one guide!!!
Disability and Age Restrictions
When age restrictions are in place, issues have come up regarding whether a 55+ community must allow a person under the minimum age to live with another tenant over the set minimum age based on the needs of one of the people involved.  This can be a factor with disabled adult children of residents.  The residents would be over the age threshold, but their adult child would not.
That was the case in the court case above.  The courts have ruled that allowing disabled adult children to live with their parents in a 55+ community was not an unreasonable accommodation.  The "intent" of the community remained intact, and the presence of the younger person would not have any impact on the 80:20 ratio because the parents were both over 55.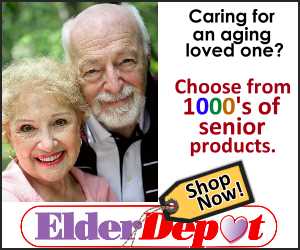 Having Guests In A 55+ communities
HOPA has no requirements governing visitors, so 55+ communities must set their own rules and policies.  Most 55+ communities do allow for children and grandchildren to visit and, in some cases, even spend the night.  These visits are intended to be shorter in length and are governed by the rules of the facility.  
Since each community has its own rules, it is essential to check with the landlord for information regarding visitors and length of stays when purchasing or renting a new home.  When looking for a 55+ community, know that there is a wide variation in policies, including some places with no rules at all.  
Most communities set a limit on how long guests can stay, such as 2-4 weeks, and the maximum number of days a person can visit in a year.  Often, guests cannot stay more than 30-90 days total in a year.  Any residency age restrictions do not apply to visitors since they are not considered residents.
Benefits Of Living In A 55+ Community
With all the rules, some people may wonder why others choose to live in a 55+ community.  "The Benefits of Living in a 55+ Community" discusses several of the benefits of living in a 55+ community.  
Benefits of living in a 55 and over community include (but are not limited to):
Lower Crime Rates: Many communities are gated and have private security.  Even when they are not, 55+ communities typically have lower crime rates than other similar-sized communities.
Lower Noise:  Many 55+ communities are quieter.  Without younger people, the pace of life is calmer and more peaceful.  
Living Space Design:  These communities know as they are being built that older adults will be living in them; therefore, all areas in the community are made with the idea that they will cater to seniors.
More Active Lifestyle:  55+ communities have many amenities, activities, and a warm, welcoming atmosphere.  Seniors can find many things to keep them occupied.
Sense of Community:  The community spirit helps people feel included when they move in and make new friends, decreasing isolation.
I wrote an article about how to get in a retirement community. This articles gives a step by step guide.
Final Thoughts On 55+ Communities Discrimination
The idea of 55+ housing has been around since before the Fair Housing Act.  As legislation has created protected classes that cannot be discriminated against, senior citizens and 55+ communities have been protected by creating exemptions for familial status discrimination.  These facilities and communities must follow strict requirements to receive this protection, though.
Remember that 55+ housing does not have protection from any other protected class of discrimination.  This means they must comply with all other laws when considering who they will rent or sell to, including making accommodations for those that are disabled, even when those accommodations mean allowing a person under 55 to live in the community.  
Finally, these communities can set restrictions on the length of stay of visitors.  Since no specific law governs this, each community is open to set up its own rules and policies.  These can be obtained from the landlord or homeowner's association. These rules, when in place, typically focus on making sure that visitors do not overstay their welcome.