My mother is looking to move into a retirement village. After touring various facilities, she asked me about exit fees. Wanting to help, I decided to research exit fees to see what they are and why they are charged. Here's what I found.
Why Do Retirement Villages Charge Exit Fees?  Exit fees or deferred management fees are charged by retirement villages to either increase their profits or to offset some of the subsidized costs associated with non-profit villages. Exit fees are generally based on a percentage of the sale or can be included as a nonrefundable portion of the deposit.
Retirement Villages are housing communities focused on individuals at or near retirement age, with most being 55+. Many Villages focus on specific beliefs, values or lifestyle choices, so your neighbors are interested in many of the same things you are. For example, they may have a religious theme, be pet-friendly, homosexual or a multitude of other options. 
What are exit fees?
Exit fees or deferred management fees are fees charged by the Retirement Village when a unit is sold, the participant chooses to move or the participant dies. Fees can be part of the initial purchase price, a nonrefundable portion of ongoing costs or deferred until the actual exit.
As Retirement Villages differ in how they are set up, there are many ways in which the exit fee may be charged.  For simplicity, we're just going to look at the most common.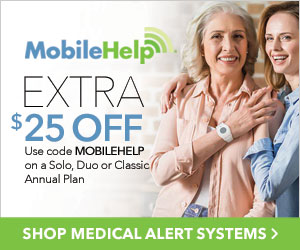 Some Villages sell their units, so the owner holds a title to the property and then pays a monthly charge for ongoing services, maintenance and so forth. In this type of setting, it is most common for the exit fee to be charged upon the sale of the property. Exit fees can exceed 25 percent of the sale price, depending on the contract.
The exit fee acts like a lien against the property. It must be paid for the property title to be transferred to the next occupant or participant.
Rental units are based on the monthly or annual rent.  They also pay for ongoing services, maintenance, level of care and other items.  In this setting, the exit fee is usually based on nonrefundable deposits and nonrefundable monthly/annual charges.
In some cases, the Retirement Village charges the participant or their family the rental and ongoing fees until the property is rented/leased to the next occupant.
What other fees are charged by Retirement Villages?
There are fees and charges when both entering, living in and leaving a Retirement Village.  Though each village contract outlines its specific charges, let's look at some of the most common.
Fees charged when entering a Retirement Village arrangement
Incoming fees may include a waiting list fee if the Retirement Village is fully occupied. Cost may depend on how long the list is and may or may not be refundable.
There will also be an upfront payment, whether it's the purchase price, deposit, loan or ingoing contribution. Some or all these fees may or may not be refundable. Check your contract.
Fees charged while living in a Retirement Village arrangement
The list of fees that can be charged while living in a Retirement Village is extensive and varies from Village to Village.  Here is a list of the most common:
Maintenance charges. These are charged weekly, bimonthly or monthly. They are designed to cover the expense of staff, maintenance of common areas/facilities and ongoing items like emergency monitoring.  These fees can and will increase based, in part, on level of care.
Special levy: This can occur when a specific need is identified, such as a major repair or improvement, and the ongoing maintenance charges are insufficient to cover the cost.  How special levies may be applied is specific to each location and their contract.
Personal services: These will include options like meals, laundry service, bathing and/or dressing assistance. These increase as the level of care needs to increase.
Metered services:  These fees include electricity, water, phone and insurance payments.
In addition to the exit fee we've already discussed, there may be capital gains to be paid.  Additionally, the participant may have chosen to defer some of their other fees, like maintenance, which will be due on leaving the Village.
Are Exit Fees Regulated?
The short answer is no, not really.  Retirement Villages, as an entity, are regulated. In Australia, where they are common, they are regulated by each individual state.  However, the regulation is on the Village itself, not the fees it charges. Those fees are based on the contract that the buyer/participant chooses to sign.  
Each Retirement Village has the right to set its own fees and charges. So, it is up to the consumer to determine if those fees or charges are acceptable PRIOR to signing the contract.
Other things to consider when looking at Retirement Village living
I wrote an article about How To Get Into A 55+ Community: Step By Step Guide. You will discover important rules and information within the post.
When considering a Retirement Village lifestyle, experts recommend a checklist of things to look for. These items include:
Nearby facilities and activities. Are they adequate now and how will they work for you in the future, particularly as you age and need additional care?  As care needs change, does this Village have a system in place to address those needs?
Activities. Does the Village host or sponsor-specific activities or events? What are they? Who may attend? Do these events include additional charges?
Parking.  Is it adequate for family, friends and other visitors you may have now and in the future?
Transportation.  Is there public transportation that is easy and convenient to get to? Does the Village offer transportation services?
Modifications. Does the Village offer the right to modify your home, apartment or unit as needed? If you become confined to a wheelchair, for example, can you install ramps into doorways?
Pets. Are pets allowed?  Are there limits on quantity, size, type or breed?  Is there an adequate area for walks?  
Security. Does the Village have a security presence?  Are the grounds well lit? Do the units have appropriate security and safety measures?  Is there a smoke alarm, fire extinguisher or carbon monoxide alarm?
Resident Input. Does the Village regularly obtain resident input on new facilities, maintenance issues or improvements?  Is there a Resident Board or Resident committee?
Fees. Exactly what are the inbound, living and exit fees involved with this specific Village?
When picking a retirement community to live in, safty is always at the top of the list. If you moved more than a half hour away from family or friends you want to make sure someone can get to you quickly incase of an emergency. 
The link for MobileHelp is below. They give everyone piece of mind that your loved one is safe. This is a affiliate link and we may get commission from it.
So, What is the Big Takeaway about Retirement Village Exit Fees?
There are probably hundreds of more items to consider.  Probably the best advice is to sit down and clearly outline what is most important to you in where you live.  
Then, identify what you can live without, if necessary.  Visit many different Villages and ask a ton of questions.  
Ask each for a list of their inbound, living and exit fees and costs.  Ask for a copy of their contract, if they will give it to you and compare contracts side by side.
This is a good area for an attorney.  I know they are expensive, but looking at the potential cost of exit fees and the complexity of the formulas used to determine them, I think this is a cost worth investing. When you are considering an exit fee of 25% of the profit, there is the potential for tens of thousands of dollars to be at stake.  The contracts are wordy and technical. Get an expert to sit down with you and give your contract a good look.