Retirement Villages and lifestyle villages, or communities (depending on where you are from), are centered around housing, mostly, individuals 55 years of age and older. These areas provide a sense of independence for the individual. However, extensive research needs to be done before settling or signing any contracts or paperwork.
What's the difference between a retirement village and a lifestyle village? The difference lies in the function of each community, how it is managed, and how it is priced. While both serve the same primary purpose, the legalities tend to make the difference in these two places.
Be sure to do all your research. In the U.S. a lifestyle village (community) may be only for active adults. It can also be only for golfers. I have a post that talks about LGBT (lesbian, gay, bisexual, and transgender) active adult lifestyle community and others.
What's A Retirement Village 
A retirement village is a village created for older adults, 55 years of age or older, and retired or semi-retired. This means they have left their job for any reason and usually has stopped working altogether. Retirement villages often include home care agencies, activities, and socialization opportunities.
Many retirement villages, mainly in the U.S., have now adopted themes. These themes, or niches, are based on shared interests among a defined group of people. For example, groups may be people who love cars, people of the same ethnic background, academic and learning, artists, and many more.
These types of villages help residents stay healthier, more active, less lonely, and more secure. This keeps their minds and bodies busy to help them live the rest of their life in the fullest possible way.
When picking a retirement community to live in, safty is always at the top of the list. If you moved more than a half hour away from family or friends you want to make sure someone can get to you quickly incase of an emergency. 
The link for MobileHelp is below. They give everyone piece of mind that your loved one is safe. This is a affiliate link and we may get commission from it.
The Legal Side of Things When Buying In A Retirement Village
Before buying into a retirement village, there are several things to take into consideration before signing anything. Remember, this is entirely different than buying a home. You are only buying the "rights to occupy" that unit. Ensure that you're your village is registered so that it protects you from any backlash that may come with financial difficulties.
There are some guidelines as well that needs to be considered. You are not allowed long term guests, and you are also not allowed to make any adjustments to the property without the operators' consent. Also, most villages require that you have powers of attorney for personal and property care in case anything ever happens to you to where you cannot take care of the matters yourself.
Click the Amazon link below to get the most current prices.
Retirement Villages Act 1999 (Australia)
Please make note that Australia has its own specific retirement village legislations. Be sure to check your local legislation during your research process. In the U.S. each state, city and town may have separate legislation regarding certain aspects of a retirement village.
While amended and added to over the years, it still serves the purpose of increasing transparency between residents and owners. This helps protect the rights of the residents and assure security among those who are entering.
With this act, financial legalities are to be shown, and no fees are to be hidden or "made up" along with the agreement term. In the case that something tragic happens to the resident, there are to be no steps taken against the resident or their families.
Exiting procedures are also to be made known before the contract being drawn and written. Also, any other regulations are to be made aware of as well. Owners and operators are also informed of the guidelines that they must abide by. Know your rights when looking into a retirement village.
Activities
Activities are typically scheduled and arranged by the owner or manager of your retirement village. While most retirement villages have more facilities than a lifestyle village may have, their activities can range according to what is already in the retirement village. 
Some may include field trips. This is where transportation, such as a bus, may already be set up with the village. Places can include restaurants, movie theaters, parks, museums, golfing, and so much more.
Exercise is important and is encouraged, so some of your activities may include dance classes, yoga, walking, or water aerobics.  Be sure to check with the facilities to see which ones are available. Sometimes villages may include other activities such as art, music, holiday events, cooking, or celebrations.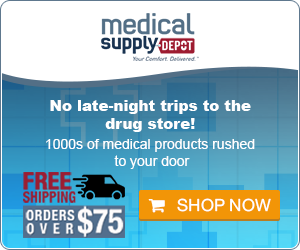 Maintenance 
Maintenance usually comes with a fee or charge of some kind. However, maintenance is in care of keeping facilities and common areas clean, cut, and available to all residents. They also provide services to residents to whatever they need. 
Prices and Fees
Depending on what type of set up the retirement village has, you usually have two options. Strata titled units or leasehold arrangements.
Strata titled is more common for multi-unit buildings in which one can purchase a "square" or block of the property and still have access to the common areas. This would allow ownership of the block and a shared charge between all of the inhabitants of the building and still be able to use the pool, driveways, stairs, and so forth. With this, you are typically going to pay only for the unit and any ongoing fees for services and facilities.  
 Leasehold arrangements are the temporary rights to occupy the property, such as you would a retail store or office building. It is much like rent and typically costs 90% of the cost to buy in just for an entrance fee into the lease agreement. Take in mind there will also be ongoing fees for services and facilities as well. However, they may be higher.
Lifestyle Village 
A lifestyle village is a village created for older adults, 55 years of age or older. Just as the retirement village, many have adopted themes and communities. These common interests bring together everyone to lower the feeling of loneliness.  
Many times, older adults look to find more things to fill their lives with, such as being active or picking up another hobby. Living in a lifestyle village gives them independence and the ability to venture out and live.

The Legal Side of Things 
Lifestyle villages are treated much like a mobile home or caravan park. Residents can own the home and rent the land. These types of communities are aligned more closely with a rental or tenancy agreement. 
Each lifestyle village has its own rules that cover all your residential rules, such as noise, pets, visitors, and other issues. You will still have use of the community's shared facilities and common areas.
The main differences between the lifestyle villages and the retirement villages are the legal aspects and the financial aspects of each area. 
Residential Parks Act 1998 (Australia)
Please make note that Australia has its own specific retirement village legislations. Be sure to check your local legislation during your research process. In the U.S. each state, city and town may have separate legislation regarding certain aspects of a retirement village.
Just like any other rental property, many tenants reside for a pretty lengthy amount of time. This Act provides security for any wide range, day to day, long term, and unique situations. It also allows for the protection of residents and owners of the property.
This Act is also left open to be appealed and changed at any time and is requested to be reviewed every five years. This is to ensure that the Act stays up to date with the changing times and residents to keep the security and protection of residents and owners.
Activities 
Just as most retirement villages, there are typically groups and activities to do in a lifestyle village as well. While they may vary, lifestyle village activities are put together and run by the residents of the village. 
Typically, there are groups such as gardening groups, painting groups, or active groups that are available. Residents also have the option to go to town and participate in any activity as well without the planning of a manager or owner. Residents of a lifestyle village have full independence.

Maintenance
Most lifestyle communities have minimal areas of maintenance for their homes. However, that cost is included in their lease. This also includes having common areas cleaned and maintained and provides service to residents that they may need. 
Prices and Fees 
Typically, most lifestyle villages only charge for the purchase price of your home and an ongoing fee for the land that the home sits on. There are no management or extra maintenance fees. 
Depending on where you are coming from, this may place more money in your pockets. There are no extra taxes or fees, and you may also be able to find assistance in your rental payment if it is ever needed.

So, What Do We Know?
The owners and managers more or less control retirement villages. They plan the activities, they make the guidelines, they provide the services, and more. They do the things the residents do not have to if they do not want to. They provide more of an assisted living environment.
Lifestyle villages are controlled by the residents. Everything is planned together as a community, and everyone pulls together to enjoy life. Many are based on what types of things they enjoy in life, such as cars, arts, and being active.
Both retirement villages and lifestyle villages are based for 55 years of age and older. Both are geared for retired individuals who are seeking a more fulfilling life with likeminded people. 
The Pros and Cons Of A Retirement Or Lifestyle Home
If you are on the fence about taking the jump, and you are not sure if it is meant for you, let's take a look at the pros and cons of village life. 
In any scenario, you may acquire more of a want to become active. You may want to go walking or play a game with a friend. Many say that being social with people that have the same interests and things tend to bring people out of their shells that they have felt so alone in for so long, especially if they have raised families. 
Not only does your sense of independence remain, but time seems to open for you. You can connect more with your community and have a sense of belonging. You have the freedom and ability to go out with friends, take on activities, and truly live life to the fullest and feel a sense of accomplishment. 
The best part about it is, you do not have to travel far away and risk your sense of safety to do so. Who knows, maybe you can volunteer in something in your community. Your life is now flexible. You can do what you have always wanted to do. 
When you have a group functioning together, everyone's sense of security heightens, and no one feels as scared. They become comfortable; they want to enjoy life a bit more. They then begin eating better. Oh, and don't worry about those home repairs; that can be taken care of by the maintenance.
However, with all this great sounding stuff, if you love kids, you might want to rethink it. Most retirement villages do not want children in their neighborhood. So be sure to check the rules of both when you are doing your research. Some allow a short visit; others do not want children at all.
There are still rules and restrictions as well, so be sure to check with each one to see what their guidelines are. You do not want to sign a contract and then turn around and turn to break it over a pet or other issue that is not coinciding with the village's guidelines. 
Tips for Your Search For A Retirement Or Lifestyle Home
This can be a long and confusing task when looking to find the perfect retirement or lifestyle home. Here are some tips for you to consider during this time. 
Think about what you are going to need in the future. This is a long-term investment, so make sure what you choose is going to benefit you in the future as well. 
How do you want to live? Be true to yourself when you answer this question. You have spent your entire life devoted to others. Now is the time to live for you. How do you want to do that? Do you have grandchildren? Are you going to want them to visit you? Do you have a pet? Take everything into consideration. 
Take a road trip! Go visit some villages. Find out what they offer, talk to some residents, pick up pamphlets, and available papers. The more you know, the better decision you can make. Throw away anything that does not suit where you want to be and support you as an individual.
Make sure to get their numbers! Their financial numbers. You know what you can afford and what better suits your lifestyle.  Remember, some places may have extra fees that are not listed on the front page of their booklet. 
As you are researching retirement village vs lifestyle village, keep in mind your kids and grandchildren's financial health. Save your family Thousands Of Dollars And Teach Them How To Build Their Wealth To Millions. Your KIDS and GRANDCHILDREN NEED This! The Family Treasure Tool Guide Click link below. Golden Rules, Budgeting Tool, Home Affordability Tool, House Payment Tool and a Compound Interest Calculator all in one guide!!!
Do the Research 
No matter what type of lifestyle you want, it is important to do the research. Find someone you know that can scour the internet with you. Reach out for legal help. Find out what options are out there. Make sure that you get a lawyer to read over the fine print. You do not want to mess yourself up.
Typically, legal documentation can be long and complicated. Having a lawyer read through and explain everything to you in a more understandable way can make your life a bit easier. They can also guide you in filling out the paperwork correctly.
If there are any financial aspects that may cause you to be in a difficult position, a lawyer will be able to let you know and warn you of that. Otherwise, they can better guide you in a financial direction as well. 
Know your rights! Having a lawyer can also help you know every single one of your rights as a resident wherever you choose to be. This can give you a bit more security about your choice. 
Do not go at this alone! This can become a very long-drawn-out process. It is very easy to get confused and frustrated. Ask questions.
Finding the Right Lawyer 
Not just any lawyer will do. While it may seem easier to just go to the phone book or search engine, remember that this is an investment in your future. Find a lawyer that specializes in Elder Law or Aged Care. With this, they specifically focus on seniors and their families.
Make sure that the lawyer you narrow down to is not affiliated with the village you are thinking of. Sometimes villages can have lawyers that are already associated with them, which can end up giving you biased (persuaded) information.
Whoever you chose to be your lawyer, make sure to go ahead and appoint your power of attorney in case of any emergencies. If you have already done so, make sure that the lawyer has this information on hand in case anything comes up.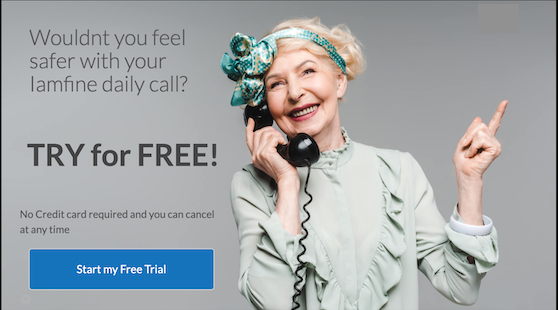 The Move
Do not forget that while you are searching for the village that best fits you, to include the costs, room, and resources for moving. If you are downsizing, be sure to plan and then get rid of the things that you do not really need. If you are going to need someone to move your things, be sure to reach out to family members or companies that move for you.  
Remember, this is a lifestyle choice. Do not go at this lightly. Make a list (several of them actually) and make the best decision for you. There are some major and minor differences to be taken into consideration. Always seek professional and legal advice.