As I was helping my parents research Retirement Communities to move into, I quickly found out it was confusing. There are so many different terms for what I was looking for. So it was time to get the answer to the questions we had about a retirement community.
What is a Retirement Community? A Retirement Community is where seniors 55 and older, live in a dwelling that have special amenities. Dwellings can be in the form of a house, townhouse, apartment, condo or a facility. Amenities can range from a landscaping service all the way to a 24 hour nursing staff.
I found that there are many different retirement communities and each one has it's special service. There are so many options for each community and locations close to home or thousands of miles away. Now I had to find which one fits my parents situation.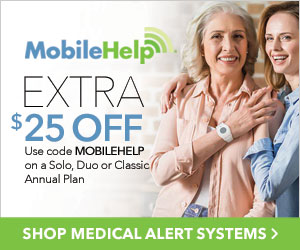 Different Kinds Of Retirement Communities
Active Adult / Independent Living Retirement Community
Independent Living Retirement Community With Services
Age Restricted Retirement Community
Lifestyle Retirement Community
Continuing Care Retirement Communities (CCRC)
Assisted Living Retirement Community
The future is BOOMING with people entering the retirement age. They are gaining in popularity with the growth of the U.S. aging population. Every retirement community has unique amenities, services and locations. These will only get bigger as people live longer and want to enjoy their life with the services and amenities they want.
Demographic Trends.
"The number of people 65 and older in the United States has increased steadily since the 1960s, but is projected to more than double from 46 million today to more than 98 million by 2060. Between 2020 and 2030 alone, the number of older persons is projected to increase by almost 18 million as the last of the large baby boom cohorts reaches age 65. Although much smaller in total size, the number of people ages 85 and older is projected to more than triple from 6 million today to nearly 20 million by 2060".

 (From Mark Mather, Linda A. Jacobsen, and Kelvin M. Pollard, "Aging in the United States," Population Bulletin 70, no. 2 (2015).)
Website for Population Bulletin
Terminology Breakdown
We have to distinguish the many different kinds of Retirement Community there are and the confusing terminology that comes with it.
Think of Senior Living as the most general term and everything else are just sub categories of Senior Living.
For the most part all of these terms listed below can be used interchangeably and mean basically the same thing.
Retirement Community
Senior Living Community
Senior Community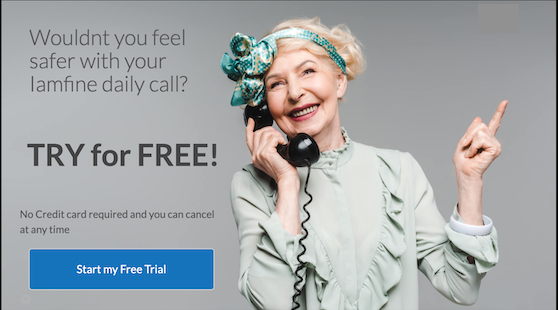 Active Adult / Independent Living Community
Active Adult Community is for seniors who are active, healthy and can live on there own with no assistance. Usually they are down sizing. looking for a community of there peers and little maintenance.
Dwellings may be rented or owned. They can be a house, townhouse, condo, apartment. Depending on how it is set up in the community your ownership will vary.
Amenities may include a clubhouse, pool or tennis court.
Most often there is a HomeOwners Association Fee (HOA). The HOA fee my parents pay is $110 / month and includes everything in the list below except trash removal and pool upkeep.
Some services that may be included in your HOA
yard and landscaping maintenance
Pool, clubhouse etc. up keep
Trash removal in some places
Snow removal
Driveway repair
Click on the Amazon link below to get the most current prices on these great digital devices.
Large active adult communities
When I looked into the Villages retirement community in Florida, I was shocked how large it is and everything that was included. The Villages is a 55+ active adult community that welcomes children and grandchildren. There is a max stay of 30 consecutive days for visitors under the age of 18. They even have a camp for kids that visit.
The Villages community is located approximately one hour north of Orlando. It is an active adult community with over 60,000 homes. It covers 32 square miles and has over 115,000 residents. Thats huge, it's like it's own town.
Places to shop at the Villages.
Target
Walmart
Pier 1Imports
Custom Apparel and Gifts
Village Cycles
Brownwood Jewelers
Places to eat.
Olive Garden
Bonefish Grill
Gar Vino's
Fenney Grill
Tierra Del Sol
Haagen – Dazs
Edna's On The Green
Wolfgang Puck Restaurant
Services.
Bank of America
Citizens First Bank
Edward Jones
Towne Place Suites Marriott
Salon Jaylee
Waterfront Park
Brownwood Hotel and Spa
Center for Advanced Healthcare at Brownwood
The monthly amenities fee is $159. This includes many different types of activities.
Free golf on a variety of courses
Swimming
Tennis
Pickleball
Bocce
Sport pools
Fishing lakes
Fitness trails
24 hour community watch
Over 2000 organized activities
As you are researching what is a retirement community, keep in mind your kids and grandchildren's financial health. Save your family Thousands Of Dollars And Teach Them How To Build Their Wealth To Millions. Your KIDS and GRANDCHILDREN NEED This! The Family Treasure Tool Guide Click link below. Golden Rules, Budgeting Tool, Home Affordability Tool, House Payment Tool and a Compound Interest Calculator all in one guide!!!
Sun City, Arizona (the original) retirement community is also very big. It is an age-restricted community, residents must be 19 years of age or older and at least one member of the household must be 55 years of age or older. They also have additional services in the community.
Active Adult / Independent living
Assisted living
Continuing Care (CCRC)
Memory Care
Skilled nursing and rehabilitative care
Gourmet dining
Life-enriching activities
Located in Sun City, Arizona which is north west of Phoenix, Arizona. it is 22.3 miles away and about a 26 minute drive. They have 27,500 homes and 38,000 members.
Recreation Center And Activities
Over 130 Clubs
State-Of-The-Art Fitness Center
Leisure Pool
Racquetball
Lap Pool
Social Halls
Walk Track
Tennis
Horseshoes
Pickleball Courts
Outdoor Spa
Half Court Basketball
Handicap Excisable Exercise Pool
Amphitheater
The Recreation Centers of Sun City, Inc. (RCSC) is a private, non-profit corporation which owns and operates the recreational and social facilities. For residents of Sun City the fees for the RCSC is $496 yearly. This includes the following.
7 Recreation Centers
8 Golf Courses
5 Snack Shops On The Golf Course
2 Bowling Centers
2 Cafe's Located In The Bowling Centers
Sun Bowl (open-air amphitheater)
Viewpoint Lake
Duffeeland (off-leash dog park)
Independent Living Community With Services
Independent Living (Facility With Services) is also known as Congregate Living.
Congregate Living is where seniors need little to no assistance. They have their own living quarters. Housekeeping, laundry, meals, utilities etc are included. There is a common social and eating area. Sometimes a game room or a small gym (yoga area) are part of this facility.
Age Restricted
Some communities may be 55+, 62+, 65+. These Communities are usually regulated and tax incentives. They have to have at least 80% of the community the age (example 62).
Lifestyle
Lifestyle Communities are similar to Active Adult Communities but have a target demographic. For example Golf, Gay And Lesbian, Luxury Housing.
Fountaingrove Lodge is a LGBT (lesbian, gay, bisexual, and transgender) active adult community. In home care and memory care are also available in this community.
Located in Santa Rosa, California. It is 58.3 miles north of San Francisco, about a 1 hour 15 minute drive.
Amenities
Formal Dining Room
Lanai Dining
Bistro
Library
Private Dining Room
Tavern
Movie Theater
Wine Cave
Great Hall
Fitness Center
Card Room
Art Studio
Activity Room
Bocce Court
Salon and Day Spa
Computers & Business Center
Bank
Guest Suite
Wellness Center
Underground Parking
Resident Gardens, Walking Paths and Orchard
Heated Outdoor Swimming Pool
BBQ Area
Pet Parks and a Chicken Hutch
Activities
Yoga and Walking Club
Cooking Classes
Bocce Ball
Aqua Aerobics
Chi Gong
Happy Hour
Musical Performances
Fine Jewelry Courses
Excursions to Restaurants, Museums and Theaters
Book Club, Poetry Classes and Variety of Art Classes
Community Involvement and Volunteering Opportunities
Themed Parties.
Included Services
Weekly Housekeeping
Annual Deep Housecleaning
Concierge Service
Maintenance Of Grounds
Safety and Security Systems
24 Hours staff
All Utilities Except Telephone and Cable
Community-Sponsored Activities
Scheduled Chauffeured Transportation within Ten Miles
Continental Breakfast and 21 Flexible Meals
Educational, Social and Recreational Programs
24-hour Emergency Call System
Valet Service
Continuing Care Retirement Communities (CCRC)
Continuing Care Retirement Communities (CCRC) is an all in one community. They provide you the service you need now and in the future as your needs increase. You may move in as an Active Adult and as the years pass your needs for service increases and then they can relocate you to Assisted Living all within the same community.
Your Active Adult needs may change and the assistance of cooking and cleaning is needed. Within the same community you could relocate down the street and be in Congregate Living.
You may need an Assisted Living or hospice and this another place within the community you can relocate.
When you move into a Continuing Care Retirement Communities (CCRC) all your future needs are reserved for you so that you don't have to relocate to a new community every time your needs change.
Assisted Living
Assisted Living Community is where you need help doing daily activities.
Care can be in the form of a every other day aide to an around the clock nursing staff.
Aide On A Recurring Bases
Nursing Homes
Memory Care
All About The Care You Need
It comes down to all about the care you need. That is your first step in finding your Retirement Community. The steps below will give you a general guide of what to do next.
Find out what Retirement Community you fit in based on your needs.
Decide on the type of dwelling you want based on your needs (house, apartment, condo. nursing home)
Decide on the location of your Retirement Community (local, out of state, different country)
Start looking at Retirement Communities that you are interested in and in your price range. Keep in mind they need to offer the dwelling you want within that community
When you have a couple that look good you must set up a visit and talk to representative of the Retirement Community.
After doing all your homework and visiting the Retirement Communities, you should have a good feeling on a place. If so you should be confident in moving to your new place.
If you don't have that confident feeling then do more homework and keep looking. There are so many Retirement Communities, you just have to find the one that fits you.